Is California's coastline becoming a radioactive dead zone?
Unless you were one of the 150+ thousand people living close to the Fukushima disaster who were evacuated in 2011, Japan's nuclear crisis might seem far away.  Remember, though, that radioactive waste spewing from the plant by the ton has been working its way into the Pacific Ocean, and from there, on to the rest of the planet. According to new research from the Centre of Excellence for Climate System Science, the radioactive ocean plume from the original disaster will reach the west coast of the U.S. by early 2014.
And then there's San Onofre
As if Fukushima wasn't enough, electricity generation at SCE San Onofre ceased in January 2012 due to leaks in its steam generator, reportedly "without any release of radioactive isotopes."  More than a year later, rescue centers from Long Beach to San Clemente were overwhelmed with starving sea lion pups, which soon totaled more than 3,000 cases.
Found beached in front of the now shuttered San Onofre nuclear power plant, the carcass of a California sea lion was remarkable, for being an adult specimen.  So far, throughout a four month crisis for marine mammals along the Southern California coastline, all of the 3,000-plus sea lions, elephant seals and harbor seals suffering severe malnutrition have been pups deprived of breast milk from their emaciated or missing mothers.
A quick scan with a dosimeter revealed that the dead sea lion was radioactive. More careful measurements disclosed a shocking 0.48 microsieverts in the heart and liver region.
If you haven't visited a California beach lately, you probably wouldn't know that the rocks are unnaturally CLEAN – hardly any kelp, barnacles, sea urchins – and the tide pools are scaringly devoid of crabs, snails and other scurrying signs of life- especially compared to ten years ago.
A Point about Beach Radioactivity:
Radiation readings along the Laguna Beach area indicate lower readings than in San Onofre or Santa Catalina, with one exception: Shallow tide pools affected by solar evaporation. Flat tidal pools that are exposed at high tides tend to act like salt ponds, concentrating radioactive isotopes in the seaweed and in crustaceans. One large sea snail registered 0.38 microsieverts, and seaweed clumps were up to about 0.20 microSv.
There are also days when we are hard-pressed to find even a half dozen seagulls on the beach.  Yes, you can still find a few seagulls foraging the picnic areas restaurants (with outdoor seating areas) for food, of course, but, when I think back to 10 – 15 years ago, the skies and ALL the beaches were literally filled with seagulls and the haunting sound of their cries both day and night…
NOW it's unnaturally quiet. (And especially at night.)
If you have not stopped eating fish, shellfish and kelp from the Pacific Ocean, this would be a good time to do so.  We wouldn't swim in it, either, unless you believe Ann Coulter who claims that "radiation is good for you." 
Additional Sources: 
Rense.com and InfoWars and Yoichi Shimatsu
——————————————–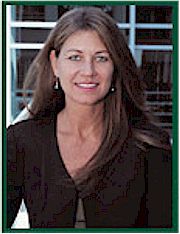 Lynnea Bylund is managing director of Gandhi Legacy Tours, Director of Gandhi Worldwide Education Institute, founder of Catalyst House and has nearly three decades of experience in administration, marketing and business development. She was a nationally recognized spokeswoman for the emerging alternative video and information delivery industries. She has a degree in holistic health-nutrition from the legendary and controversial health educator and activist Dr. Kurt Donsbach, she is the founder of two not-for-profit small business-based wireless trade associations and has lobbied on Capitol Hill and at the FCC where she has spoken out strongly against the cable TV monopoly, illegal spectrum warehousing and ill-conceived congressional schemes to auction our nation's precious airwaves to the highest bidder.
Ms. Bylund is a founder and former CEO of a Washington DC telecommunications consulting and management company with holdings in several operating and developmental wireless communications systems and companies. In 1995 Lynnea became the first female in the world to be awarded a Broadband PCS operating permit – she was one of only 18 winners, along with Sprint, AT&T, and Verizon in the biggest cash auction in world history, raising a whopping $7.7 billion. Lynnea also spear-headed the successful effort to launch the first cable TV network in the South Pacific islands.
… > Follow Lynnea on:  +LynneaBylund – Twitter – LinkedIn – FaceBook – Pinterest & YouTube