The Economics and Marketing of Madness
Based partly on the work of Thomas Szasz (The Manufacture of Madness*) and produced by the Citizens Commission on Human Rights, an anti-psychiatry group – The Marketing of Madness is the definitive documentary on the psychiatric drugging industry. Here is the real story of the high income partnership between psychiatry and drug companies that has created an $80 billion psychotropic drug profit center. (source: TopDocumentaryFilms.com)
But appearances are deceiving. How valid are psychiatrists' diagnoses – and how safe are their drugs? Digging deep beneath the corporate veneer, this three-part documentary exposes the truth behind the slick marketing schemes and scientific deceit that conceal dangerous and often deadly sales campaigns.
*In his seminal work, The Manufacture of Madness, Dr. Szasz examines the similarities between the Inquisition and institutional psychiatry. His purpose is to show "that the belief in mental illness and the social actions to which it leads have the same moral implications and political consequences as had the belief in witchcraft and the social actions to which it led."
In this film you'll discover that… Many of the drugs side effects may actually make your 'mental illness' worse. Psychiatric drugs can induce aggression or depression. Some psychotropic drugs prescribed to children are more addictive than cocaine.
Psychiatric diagnoses appears to be based on dubious science. Of the 297 mental disorders contained with the Diagnostic and Statistical Manual of Mental Disorders, none can be objectively measured by pathological tests.
Mental illness symptoms within this manual are arbitrarily assigned by a subjective voting system in a psychiatric panel. It is estimated that 100 million people globally use psychotropic drugs.
The Marketing of Madness exposes the real insanity in our psychiatric 'health care' system: profit-driven drug marketing at the expense of human rights.
This film plunges into an industry corrupted by corporate greed and delivers a shocking warning from courageous experts who value public health over dollar.
——————————————–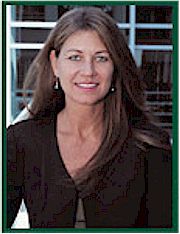 Lynnea Bylund is managing director of Gandhi Legacy Tours, Director of Gandhi Worldwide Education Institute, founder of Catalyst House and has nearly three decades of experience in administration, marketing and business development. She was a nationally recognized spokeswoman for the emerging alternative video and information delivery industries. She has a degree in holistic health-nutrition from the legendary and controversial health educator and activist Dr. Kurt Donsbach, she is the founder of two not-for-profit small business-based wireless trade associations and has lobbied on Capitol Hill and at the FCC where she has spoken out strongly against the cable TV monopoly, illegal spectrum warehousing and ill-conceived congressional schemes to auction our nation's precious airwaves to the highest bidder.
Ms. Bylund is a founder and former CEO of a Washington DC telecommunications consulting and management company with holdings in several operating and developmental wireless communications systems and companies. In 1995 Lynnea became the first female in the world to be awarded a Broadband PCS operating permit – she was one of only 18 winners, along with Sprint, AT&T, and Verizon in the biggest cash auction in world history, raising a whopping $7.7 billion. Lynnea also spear-headed the successful effort to launch the first cable TV network in the South Pacific islands.
… > Follow Lynnea on:  +LynneaBylund – Twitter – LinkedIn – FaceBook – Pinterest & YouTube