Who Killed Gandhi? New Documentary Casts Some Light
Originally published at Gandhi Legacy Tours
How did M.K. Gandhi die and who killed him? These questions have never been adequately answered when looking at the life and biography of Mahatma Gandhi.  
Arun Gandhi's son, Tushar Gandhi, collaborated on the new film, based on his book Let's Kill Gandhi. Tushar Gandhi is available for speaking engagements via Catalyst House.
Who Killed Gandhi? is the definitive documentary film inquiry into a deeply entrenched conspiracy that has remained only a footnote in history.  It reveals an epic battle of clashing religious and political ideologies through interviews with historians, journalists, eyewitnesses and unprecedented access to the families of Mahatma Gandhi, his assassin Nathuram Godse, and the conspiracy that precipitated it.
(Enjoy this short trailer featuring commentary from Gandhi Tour leader 
and great grandson Tushar Gandhi, author of Let's Kill Gandhi!)
Narrated by Canadian star Gordon Pinsent, the investigative documentary Who Killed Gandhi? resurfaces rare archives, including the discovery of the All India Radio broadcast from January 20th 1948, where a gang of assassins is heard interrupting Gandhi's prayer meeting in a botched assassination attempt a mere ten days before the fateful final act.
Who Killed Gandhi? is an in-depth investigation into assassin Nathuram Godse, his mentor Vinakay Damodar Savarkar, and the murder of a man considered by many to be a saint and the father of modern India, Mahatma Gandhi. The story of the characters involved and multiple attempts on Gandhi's life reveal the complexities behind it, which have been cloaked in mystery and are only now coming to light. Gandhi's radical vision of a nonviolent, multicultural society was in direct opposition to that of his opponents, inevitably leading to his violent death. What emerges is an epic battle of clashing ideologies set in a formative era that would define the world we live in today.
Visit the official film website
——————————————–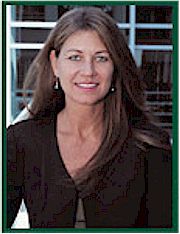 Lynnea Bylund is managing director of Gandhi Legacy Tours, Director of Gandhi Worldwide Education Institute, founder of Catalyst House and has nearly three decades of experience in administration, marketing and business development. She was a nationally recognized spokeswoman for the emerging alternative video and information delivery industries. She has a degree in holistic health-nutrition from the legendary and controversial health educator and activist Dr. Kurt Donsbach, she is the founder of two not-for-profit small business-based wireless trade associations and has lobbied on Capitol Hill and at the FCC where she has spoken out strongly against the cable TV monopoly, illegal spectrum warehousing and ill-conceived congressional schemes to auction our nation's precious airwaves to the highest bidder.
Ms. Bylund is a founder and former CEO of a Washington DC telecommunications consulting and management company with holdings in several operating and developmental wireless communications systems and companies. In 1995 Lynnea became the first female in the world to be awarded a Broadband PCS operating permit – she was one of only 18 winners, along with Sprint, AT&T, and Verizon in the biggest cash auction in world history, raising a whopping $7.7 billion. Lynnea also spear-headed the successful effort to launch the first cable TV network in the South Pacific islands.
… > Follow Lynnea on:  +LynneaBylund – Twitter – LinkedIn – FaceBook – Pinterest & YouTube