Ahimsa Gandhi: The Power of the Powerless
Ahimsa Gandhi: The Power of the Powerless – Official Trailer from Videovision Entertainment
The documentary has been written and directed by Ramesh Sharma.
AVAILABLE FOR STREAMING – STUDENT AND COMMUNITY ACTIVIST
GROUPS WORLDWIDE ARE ENCOURAGED TO INQUIRE VIA CATALYST HOUSE
AHIMSA GANDHI: THE POWER OF THE POWERLESS
INTERVIEWS WITH WORLD RENOWNED SCHOLARS, BIOGRAPHERS, AS WELL AS
CLOSE FAMILY MEMBERS OF MAHATMA GANDHI AND NOBEL LAUREATES INCLUDING
THE DALAI LAMA AND FORMER POLISH PRESIDENT LECH WALESA
FILM PRODUCED TO COMMEMORATE THE 150TH ANNIVERSARY OF THE BIRTH OF INDIAN LAWYER,
CIVIL RIGHTS ACTIVIST, AND NON-VIOLENT REVOLUTION LEADER MOHANDAS K. GANDHI
'Ahimsa' is the principle of non-violence.
Mohandas Gandhi, long the subject of numerous books, films, and publications spanning decades and all of them underscoring the incredible-but-true life of a Mahatma. After Gandhi swept the Oscars in 1983, a documentary on the peace and freedom champion's life has now been awarded top honors at numerus film festivals worldwide, including United Nations Celebration of Peace Award; Best Documentary Feature Award at the 21st New York Indian Festival; and the 2022 Orlando Florida Global Peace Film Festival, among others. Read more
Ahimsa Gandhi: The Power of the Powerless
Ahimsa Gandhi: The Power of the Powerless – Official Trailer from Videovision Entertainment
The documentary has been written and directed by Ramesh Sharma.
AHIMSA – Gandhi: The Power of the Powerless narrates the impact of the Gandhian message of Non-Violence worldwide; how it inspired Martin Luther King Jr. and the Civil Rights Movement in USA, the Solidarity Movement in Poland, The Velvet Revolution of Havel, and the Anti – Apartheid strife in South Africa and Nelson Mandela's fight against injustice, oppression, racism, and his struggle to restore basic human rights and dignity for the colored citizens of his country.
In short, the film decodes the power of Non-Violence and why it remains relevant to this day. Interviews with world renowned scholars, biographers, as well as close family members of Mahatma Gandhi and Nobel Laureates such as His Holiness the 14th Dalai Lama, Former Polish President Lech Walesa, iconic Civil Right activists such as Congressman John Lewis and Rev James Lawson, this feature documentary, weaves rare archival footage, photographs, inspirational songs, to put together a compelling and powerful narrative of the impact of Ahimsa – Non Violence in some of the seminal political movements of the 20th century and its continuing relevance for contemporary times. With a global arc as its canvas the film underscores why Ahimsa remains the most powerful tool for conflict resolution. As Martin Luther King Jr. says in the film, "The choice is no longer between Violence and Non-Violence. it is between Non-Violence and Non-Existence."
Available for Streaming
Inquire Via Catalyst House
Lynnea Bylund – [email protected]
Peace Release
FOR IMMEDIATE RELEASE
'HISTORIC BILL PROPOSES ESTABLISHMENT OF THE 'U.S. DEPARTMENT OF PEACEBUILDING'
May 7, 2023, North Las Vegas, Nevada – Earlier this year, Rep. Barbara Lee (CA-12), together with 27 original co-sponsors from 15 states, introduced HR 1111.  The purpose of HR 1111 is to establish the U.S. Department of Peacebuilding (US DoP).  Similar bills, each calling for a cabinet-level Secretary of Peace, have been introduced in every session of Congress for two decades.
HR 1111 recognizes that: Peace is both a human right and a security issue; and the antithesis of peace – violence – takes many forms in current society and world affairs, from international military incursions and imperialism to local police and gun violence, to bullying, domestic violence, racism and more. The physical, emotional, monetary, and other costs of violence are enormous, cut across all sectors of society in the US and are intrinsically interrelated.
The icon of peace and non-violence, Mahatma Gandhi, famously said: "If we are to teach real peace in this world, and if we are to carry on a real war against war, we shall have to begin with the children."  This is true, and with the mounting dangers of war in Ukraine, with the escalating gun violence in America, all humanity are God's children of the world and it begins with each one of us.
The US DoP legislation calls for prioritizing peace in this nation, and the world, by transforming our culture of violence into a culture of peace. This underscores a need for education, research, community building, inclusion, and reform. It means supporting programs that work and creating new programs and policies that are founded in peace.
By establishing the US DoP, we, as a nation, decisively choose to learn and apply the skills of peacebuilding and nonviolence and to work for peace; and HR 1111 become law when enough of us inform our lawmakers that this is how we want our elected officials and governmental systems to represent our values and priorities going forward.
Call to Action –
Join The Peace Alliance 
Review the Department of Peacebuilding Overview.
Ask your member of Congress to Co-sponsor the Department of Peacebuilding.
List of | Department of Peacebuilding | City | County | Tribe | Endorsers 
Sign the Petition for a Department of Peacebuilding.
Endorse the Department of Peacebuilding.
Department of Peacebuilding Endorsements.
10 – 10 – 10
For more information contact Catalyst House:
Lynnea Bylund – [email protected]
FOR IMMEDIATE RELEASE
CATALYST HOUSE ANNOUNCES THE TRANSITION OF ARUN GANDHI
The 5th Grandson of Mahatma Gandhi was known to millions worldwide for promoting his grandfather's message of peace and for helping under-privileged children. He was 89.
NORTH LAS VEGAS NV: May 2, 2023 — Anuradha Bhosale, President of AVANI School & Residence for Children, made the sad announcement from Kolhapur India May 2, 2023.
A Tireless Warrior for Interfaith Cooperation, Peace & Social Justice
Born in 1934 in Durban, South Africa, Arun Gandhi was the fifth grandson of India's legendary leader, Mohandas K. "Mahatma" Gandhi. Growing up under the discriminatory apartheid laws of South Africa, he was beaten by "white" South Africans for being brown and by "black" South Africans for being too light. He began to beat back and that is when his parents knew it was time to travel to India so young Arun could learn directly from Mahatma Gandhi.  Arun between ages 12-14 learned from his grandfather that, "Justice does not mean revenge, it means transforming the opponent through love." 
Grandfather Gandhi taught Arun Gandhi to understand nonviolence through understanding violence. "If we know how much passive violence we perpetrate against one another we will understand why there is so much physical violence plaguing societies and the world," Gandhi said. Through daily lessons, Arun says, he learned about violence and about anger.
Arun Gandhi shared the lessons taught to him by his Grandfather around the world. In recent decades his speaking engagements have included addressing the United Nations General Assembly, the unveiling of Martin Luther King Jr. Memorial in Washington DC, the Parliament of World Religions, Chicago Children's Museum and the Women's Justice Center in Ann Arbor, Michigan. He also delivered talks at the Young Presidents' Organization in Mexico, the Trade Union Leaders' Meeting in Milan, Italy, as well as the Peace and Justice Center in St. Louis, Missouri. Arun has spoken in Croatia, France, Ireland, Holland, Lithuania, Nicaragua, Brazil, China, Scotland, and Japan. He was a very popular speaker on college campuses and has spoken at, North Dakota State University, Concordia College, Baker University, Morehouse College, Marquette University, and the University of San Diego, to cite a few.
Arun was involved in social programs and writing, as well. Prior to moving to the U.S., in 1987, he worked 30 years as a journalist at the Times of India.  Arun and his late wife, Sunanda, rescued hundreds of orphaned children and placed them in loving homes around the world while living in India.  Read more
 Harrison House Las Vegas hosted
ACLC National Day of Nonviolence
April 4th, 2023 by Katherine Duncan, Las Vegas, Nevada
Dr. Luonne Rouse, National Chairman of The American Clergy Leadership Conference, requested US President Joseph Biden to declare a
National Day of Nonviolence with the goal of eradicating violence by commemorating the life and elevating the legacy of Reverend Dr. Martin Luther King Jr.
April 4th culminated "The Season of Violence" established in 1998 by Arun Gandhi, Mohandas Gandhi's grandson, as a yearly event celebrating the philosophies and lives of Mohandas Gandhi and Martin Luther King Jr. The "season" begins with the anniversary of the assassination of Mahatma Gandhi on January 30, ending on the April 4 anniversary of the assassination of Martin Luther King Jr. It is anchored by a mission, statement of principles, and commitments by participants towards living in a nonviolent way.
The Founder of The American Clergy Leadership Conference, an organization founded by Rev. Sun Y. Moon and Dr Hak Ja Han Moon, said that Reverend Dr. Martin Luther King, Jr., is perhaps the greatest American voice for peace in this century. The day started with a press conference attended by North Las Vegas Mayor Pamela Goynes-Brown, who discussed the NLV non-violence approach saying, "We will arrest you if you mess us up in our city but we have programs in place to make sure you don't come back". Attending the meeting was Ms. Lynnea Bylund of the Gandhi Legacy Tour who reported about a program that dropped violence in prisons by 70%.
"Let us become the embodiment of Christ's love and the catalyst for achieving true, sustainable peace and harmony built on flourishing families that lift humankind into realizing His Kingdom – one global family under our Heavenly Parent", said Dr. Rouse. The newly appointed director of the ACLC North Las Vegas, Rev. David Reed said "A New Day of Nonviolence Is at Hand", he said, "We are going to change the spiritual environment." Attending were Bishop Ki Hoon Kim, Family Federation for World Peace, Dr. Luonne Rouse, American Clergy Leadership Conference, Dr. Tanya Edwards, World Clergy Leadership Conference, Ms. Lynnea Bylund of the Gandhi Legacy Tour and others.
Dr. Edwards recognized Mayor Goynes-Brown as the first elected African American female Mayor in the State of Nevada. Local pastor Rose Gaston attended the event and asked about the City of North Las Vegas future plans. Mayor Goynes-Brown invited anyone with an idea, suggestion or recommendation to write to her office and reinforced the idea of her God centered administration. Rev. David Reed, Dr. Luonne Rouse, Ms. Lynnea Bylund, North Las Vegas Mayor Pamela Goynes-Brown, Bishop Ki HoonKim, Dr.Tanya Edwards The American Clergy Leadership calls on all Americans to pray, meditate and work for peace, unity, justice, and co-prosperity building the Beloved Community — One Nation under God. Read more
10-Year Anniversary Brazil Gandhi Tour
June 24, 2012 – July 2, 2012  – Bahia, Brazil | Sao Paulo, Brazil
During our visit to Salvador Bahia June 2012, Arun and I went to the Municipal School of Eugenia Anna Santos, in Sao Gonçalo. This organization works on the grounds of Ile Axe Opo Afunja, led by Mother Stella Oxossi. The Minister of Education and Culture of Salvador, John Carlos Bacelar arranged a meeting and tour at the school which is in the center of the community and property of Mae Stella De Oxossi's home. 
Upon arrival we were greeted with drumming, and smiles as it began to lightly rain.  The property had the look and feeling of an Ashram school in India.
Accompanied by the Municipal Secretary of Education, John Carlos Bacelar, we were introduced to Candomblé and the history of the property led by Mother Stella Oxossi.  
It was explained to us that Brazil honors all forms of religious worship.  In Bahia more than 50% of the population's roots are from Africa.  The largest African-Portuguese community lives in Salvador, the 3rd largest city of Brazil.  The old African indigenous religious practices are still carried out there till this day.
Announcing the 6-month companion journal to the publication Seeds of Light Planting Seeds of Love, Kindness, and Compassion: Living Your Legacy!   
Seeds of Light Planting Seeds of Love, Kindness, and Compassion is filled with nonviolent practice consideration ideas, activities, and examples at the end of each chapter.  The Foreword by Arun Gandhi spotlights the importance of value-based education.   Seeds of Light begins with a Montessori Peace Tree planting and concludes with Gandhi's Tree Lesson.  The last chapter in the book is dedicated to Gandhi's Tree lesson where he has his grandson document acts of passive and physical violence cultivating his education in the path of nonviolence. This legacy journal is a guide geared toward the youth, yet applicable to people of all ages and stages of growth. | Mahatma Gandhi and Maria Montessori 
With violence on the uptick, especially in our schools throughout the nation, it is time we re-evaluate our curriculum and begin to integrate value based options to help children understand and overcome passive-violent tendencies. 
As Arun Gandhi explains –  
"Instead of teaching people the importance of respect and compassion we teach them that success means material gains and that everyone must aspire to make a lot of money.  We teach our children to be motivated and be successful in life.  In insidious ways we teach them to be selfish and greedy.  This means they do not learn how to love, respect, understand or be compassionate towards those who are less fortunate.  

In short, education is not only what one learns in school but what kind of foundation they get at home and whether the young people realize that education is a lifelong experience.  We must have an open, absorbing mind that will learn from every experience and every encounter they have through their lives.  Most of the time young people are given the impression that once they get their certificate their education stops."   
Seeds of Light Living and Journaling Your Legacy provides a simple and encouraging method to discover your innate intelligence and focus on deeper meanings and evolutionary growth and healing from within.  This journal makes an ideal gift for loved ones.
AUTHOR: LYNNEA BYLUND
– CLICK AVAILABLE FORMATS –
8.5×11 Paperback / $29.95
ISBN: 979-8-9855271-1-7
8.25×11 Hardcover / $39.95
ISBN: 979-8-9855271-0-0
13×11 Deluxe 'Landscape Coffee Table' Book / $179.95
ISBN: 979-8-2102056-4-3 – Click to Order
PAGES: 120 (all editions)
Contact: [email protected]
Download or Print: Sales Sheet
————————————————————-
"His was a challenging journey –
– and it changed the world."
——————————————————————
He was a delicate and fragile man with glasses and a customary Hindu waistcloth, used a bamboo walking stick, and had a near-toothless smile. His outward appearance was that of a humble unassuming holy man; and fortified only with terrific bravery and an unshakeable dedication to nonviolent resistance Gandhi persevered and ultimately prevailed over one of history's greatest empires.
Gandhi Legacy Tour of India does not focus on places of tourist interest, but rather places of human interest. It is designed to educate in the essence of Mahatma Gandhi's philosophy of nonviolence and how individuals may apply it to bring about socio-economic change.
Journey with us as we recreate the Tour through words and pictures!
"The opportunity to travel with Arun and Tushar Gandhi on the
2009-2010 Gandhi Legacy Tour of India was life-changing;
as an American working on behalf of nonviolence, I gained a new
sense of depth, connection and vitality for carrying the Mahatma's
work into future generations.
This captivating book captures the essence of these tours!"
– Kit Miller / Director Emeritus –
M.K. Gandhi Institute for Nonviolence
 ABOUT THE AUTHOR
Lynnea Bylund has a degree in holistic health and nutrition from the legendary and controversial health researcher, educator and activist Doctor Kurt Donsbach; She is the former Managing Director of Gandhi Legacy Tours; Emeritus Director of Gandhi Worldwide Education Institute; Founder of Catalyst House; and has over three decades of knowledge in corporate administration marketing and business development. Through the 90s she was a nationally recognized spokeswoman for emerging broadband video and information delivery industries. Lynnea is the founder of two not-for-profit small business-based wireless trade associations and has lobbied on Capitol Hill and at the FCC where she has spoken out strongly against the cable TV monopoly, illegal spectrum warehousing and congressional schemes to auction our nation's precious airwaves to the highest bidder.
Lynnea is enthusiastically available to give her well-received talks and presentations about Gandhi Legacy Tours of India and South Africa AND Gandhi's vision of a future "Sarvodaya" society — where everyone enjoys a good standard of living with attendant rights & privileges.
Every sale of the Gandhi Legacy Tour of India 'The Book' benefits under-privileged children.  For more information, or to make or consider your gracious direct donation to any of the groups featured in 'The Book', a list of organizations links is maintained for your convenience at our website – www.catalysthouse.net/donations.
In Health IS Wealth you will learn the amazing 3-day rejuvenation cleanse protocol and recover lost vitality and a new passion for life!
Health IS Wealth!
3-Day Rejuvenation Guide
Author: Lynnea Bylund
Format: 6×9 Paperback
Publication Date July 4, 2021
Pages: 126
Price: $15.95
ISBN: 978-0-578-93826-4
Order at: Health IS Wealth! on Amazon
Contact: [email protected]
Download: Health Is Wealth Sell Sheet
Health IS Wealth!
A Healthier YOU in as little as 3 Days!
Compiled from materials and health wisdom first used in the 80s and 90s to propagate weekend fasting retreats, the materials have been reconstituted and updated into an effective guide for students, teachers, retreat leaders and those seeking renewed health and wellbeing in a 21st century now coping in a world of increased viral, mental and bodily stresses.
REBOOT YOUR IMMUNE SYSTEM
& RECLAIM A HEALTHIER YOU FOR LIFE!
In our 21st century internet-augmented world there exists an overwhelming abundance of information rendering it difficult to discern the most reliable health advice; particularly as the mainstream media is characteristically dominated by a single, orthodox narrative. Now, several years having passed since the second edition of this work was issued, the passing of time has brought daily increasing evidence of the validity of claims made decades ago – that cleansing rejuvenates mind, body and soul.
"I have known the author of this marvelous how-to guide for over three decades; and she has always been driven by Light; the light in sunshine, the light in plants, the light in our breath, and the light in our hearts."
– Frank Lane, Director of United Vegan / Author: Plant Powered Enlightenment
ABOUT THE AUTHOR
Lynnea Bylund has a degree in holistic health and nutrition from the legendary and controversial health researcher, educator and activist Doctor Kurt Donsbach; She is the former Managing Director of Gandhi Legacy Tours; Director Emeritus of Gandhi Worldwide Education Institute; Founder of Catalyst House; and has over three decades of knowledge in corporate administration marketing & business development. Through the 90s she was a nationally recognized spokeswoman for emerging broadband video and information delivery industries. She is the founder of two not-for-profit small business-based wireless trade associations and has lobbied on Capitol Hill and at the FCC where she has spoken out strongly against the cable TV monopoly, illegal spectrum warehousing and congressional schemes to auction our nation's precious airwaves to the highest bidder.
Ms. Bylund is a founder and former CEO of a Washington DC telecommunications consulting and management company with holdings in several operating and developmental wireless communications systems and companies. In 1995 Lynnea became the first female in the world to be awarded a Broadband PCS operating permit – she was one of only 18 winners, along with Sprint, AT&T, and Verizon in the biggest cash auction in world history, raising a whopping $7.7 billion. Lynnea also spear-headed the successful effort to launch the first cable TV network in the South Pacific islands.
In this speech Vivekananda tried to explain the reason of disagreement between each other and different sects and religions. He told a story of a frog. In the story he told, a frog used to live in a well. It was born there and brought up there and it used to think his well was the biggest water land of the world. One day, a frog from a sea came to that well. When the frog from the sea told the frog of the well that sea is much bigger than that well, the frog of the well did not believe it and drove the frog of the sea away from his well. Vivekananda concluded– "That has been the difficulty all the while. I am a Hindu. I am sitting in my own little well and thinking that the whole world is my little well. The Christian sits in his little well and thinks the whole world is his well. The Muslim sits in his little well and thinks that is the whole world." 
Frog in the Well: Why we fail to live at peace with one another

In a well a little away from the sea, there lived a big black frog. He had been born there and not for a single day been out . He knew Nothing of World outside. He grew fat on the worms that lived in well and also the insects that chanced to fall in.

He was enjoying a nap one day, when a frog from sea fell in with a big splash of high tide. He woke up thinking a big insect had fallen in.

Great was his surprise when he looked again " 'O God !' our frog said to himself, 'it looks like a frog …though it isn't black like me "With out showing that he is afraid ,he asked in grave voice ,'Hallo there, Who 're you?"

"I am a stranger", replied the frog from the sea.

"I Know you don't belong here… tell me your business of being here?"

"Well, friend, I'd no intention of coming here. I fell in by chance. But of course I 'm happy to meet you."

Our frog wasn't satisfied wanted to know more "ok tell me 'where 're you from?"

"I 'm from the sea."

"The Sea ? What's that ….How big is it? Is it this big ? he asked as he took leap from one side to other of the well.

"My friend', said the other smiling, 'how do you compare the sea with your little well?"

Then our frog took another leap and asked "Is your sea this big?"

"What nonsense! to compare the sea with your well! It's thousands and thousands of times bigger than your well",

"No, there can be nothing bigger than my well. You're a liar, I don't believe you."

"That's because you've never seen the sea. Come with me. I'll show you the sea and then you'll know the TRUTH."

"Indeed, I won't go with you. You can't be honest, you go off my well"

The frog from the sea saw there was no use arguing so he left quietly.

Our frog laughed to himself and said "Hahaha! He thought I am a fool"…. he leaped once more from one side of well to other !…."Nothing can be bigger than my well"
You can listen to the speech in Vivekananda's own words here.
Earlier in the week, on September 11, 1893 he delivered his groundbreaking speech at the Chicago World Parliament of Religions in 1893, which introduced the west to the Hindu way of life, yoga and Eastern spirituality. "Brothers and sisters of America!"
Mulford Family Line
Susan Mulford and George Barrett parents of William Clyde Barrett.  Elsie Ann King-Barrett and William Clyde Barrett are my paternal grandmother's Izzy's parents.  Grandma Izzy is the mother of my father.
My paternal great-great grandmother, mother of William Clyde Barrett is Susan Mulford.  Susan was born November 6, 1839 and died February 12, 1917 at age of 77 years 3 months and 6 days. She died of pneumonia and old age was a contributing factor. She is buried at Lakeside Cemetery in Port Huron on Valentine's Day. She died at home at the address of 923 Stone Street, 5th Ward, Port Huron, St. Claire County. On her death certificate, it states that her mother is Susan Meeker and father Jacob Mulford.
Susan Mulford, my paternal great-grandmother, wife of George Barrett: children Harvey M. (1860-1913), Frederic, Edwin (died in Pontiac, Michigan age 61), Bert and my great-grandfather William. Susan had twin girls after William (1871) but they died at birth.
Susan Mulford is the daughter of Private Jacob Mulford (1793–1886).  Her father was born Jan 15, 1793 in New Jersey, USA. He passed on August 5, 1886 in Port Huron, St. Clair County. Confirmed she is the daughter of Susan Meeker who was born in New Jersey.
Jacob's Father is Jeremiah Mulford my 4th time great-grandfather who is a founding member and initial elected official of Springfield, New Jersey.
There is a book that lists Jeremiah Mulford as the commissioners of appeal of the newly formed Springfield Township. He served alongside with Matthias Meeker whose daughter would marry his son Jacob. (Jacob Mulford and Susan Horton Meeker-Mulford). They had Susan Mulford who married George Barrett, William Barrett's parents, who are my Grandmother Isabel Barrett-Bylund ("Izzy's") grandparents. Grandma "Izzy" named my father Richard Barrett Bylund.  Potter, Meeker, and Mulford all our "great-grandparents maiden names" family lineage, played a part of organizing the township of Springfield April 14, 1794 in Union County. Read more
On the recent 2016-2017 Gandhi Legacy Tour of India , led by Arun and Tushar Gandhi, we visited Tarun Bharat Sangh Campus to meet Dr. Rajendra Singh and take field tours of a few water bodies Dr. Singh has "resurrected."  After two amazing days with Dr. Singh and his community, he informed our group about the upcoming Phase 3 of Walking Water in southern California slated for October 14-28, 2017. "More than a Water Walk, it is a movement!", Singh has exclaimed.  
"WALKING WATER is an invitation, an action, an educational journey and a prayer intended to bring together the voices of the many Peoples of the Eastern Sierra and Los Angeles watersheds through the act of walking together, following the waterways — natural and manmade — between Mono Lake and Los Angeles. This video weaves together the stories of how Walking Water came to be and the vision behind the upcoming pilgrimage."  "Walking Water is about water, people and place – restoring those relations using the most basic of forms – Pilgrimage." 
From Kate, Gigi and Alan
Core Team Walking Water
Walking Water is a "fervent prayer and pioneering social action" that began 2015 September in eastern California, continued in 2016, and will conclude this year. The "water" the participants are calling attention to is now mostly a memory, for the rivers and creeks of this Eastern Sierra valley were conscripted in the early twentieth century to supply drinking, bathing, and golf-course-greening water for the growing population of Los Angeles. The "walking" part of the name is a pilgrimage that traces the path of those waters.
"Walking Water is not a demonstration, it is not a march against something, instead it is a celebration of the possibilities we have when we come together. Walking Water aims to share stories about water among walkers and those they meet, unite diverse communities around a common concern, and begin exploring ways in which citizens can take a more active role in what happens to their land, water, and air."
In 2015, we walked water from Mono Lake, near Yosemite National Park, to Owens Lake (180 miles in 22 days)
In 2016, in September and October we trekked water from Owens Lake to the Cascades aqueduct in Sylmar, CA. 
This year in October, Walking Water will complete the journey, from The Sylmar Cascades to Los Angeles.  
To emphasize the inclusiveness of the pilgrimage, organizers have reached out to ranchers, farmers, Native Americans, park administrators, and others, not only asking permission to walk through and camp on their land, but extending invitations for them to join the pilgrimage. Participants may join the walk for an hour or for the duration.
We are walking the path from source to end-user and we enter Los Angeles with stories gathered over the last 2 years – stories of community and tribal resilience as well as severe drought and land appropriation. As we enter a new political time in the USA we are asked to step up in our awareness and action, in our work , our prayer and our dedication with water, the lands and all its peoples. We look forward to walking with you all this year.
We thank you all for your support in any form. May this year be one of solidarity, strengthening of communities and the love and care for water.
"This bodily (human) Form is temporary Means — and, after the Lifetime of This bodily (human) Form, the Reflections of It, the Murti-Forms (and so on), will, like the Leelas Generated by My Appearance in This Form, be forever Instructive and Useful as "Points" of concentration, Means Whereby to enter into Communion with Me.
"I will still be Merely Present then."
 — His Divine Presence Bhagavan Adi Da Samraj
OM SRI PARAMA-SAPTA-NA ADI DA LOVE-ANANDA HRIDAYAM
Photo Slideshow of the final years of Avatar Adi Da's life, 2001-2008. from The Adi Da Foundation  
M.K. Gandhi's pursuit of liberation from an era of violence and subjugation was thoroughly documented prior to Prerag Cicovacki's new look at Gandhi's actual goals and pragmatic approach for humanity's liberation.  Not only from government imperialism and racism but from the actual impediments to spiritual liberation did  Gandhi himself struggle against. The central issue and the novelty of this new book is its focus on what Gandhi wanted to liberate us for. The book also provides an assessment of how viable his positive vision of humanity was and is.
Cicovacki writes:
"What is paradoxical in Gandhi's approach is that he himself was a unique individual. To state it even more bluntly, he was one of the most unique persons in the entire history of the human race.  And he left us his autobiography, which is not just a soul's search for tuth and striving toward self-realization, but one unique soul's struggle to achieve moksha."*
*(State of oneness with God or Supreme Self, with knowledge, peace and bliss.)
Gandhi revolutionized the struggle for Indian liberation from Great Britain by convincing his countrymen that they must turn to nonviolence and that India needed to be liberated from its social ills—poverty, unemployment, opium addiction, institution of child marriage, inequality of women, and Hindu-Muslim frictions—even more than it needed political freedom.
Gandhi's legacy though not forgotten, is often distorted. Called "Mahatma" and venerated as a saint, he is often misinterpreted. Cicovacki attempts to de-mythologize Gandhi and take a closer look at his thoughts, aims, and struggles. He invites us to look at the footprints Gandhi left for us, and follow them as carefully and critically as possible. Cicovacki concludes that Gandhi's spiritual vision of humanity and the importance of adherence to truth (satyagraha) are his lasting legacy.
Gandhi's 5th grandson, Arun opines –
"Cicovacki's book is a serious and profound attempt to reach the depths of Gandhi's vibrant way of life. In this troubled world one can only ignore at one's own peril this book's message that Gandhi's philosophy of nonviolence should be followed without being imitated." 
———
Predrag Cicovacki is a professor of philosophy at the College of the Holy Cross. His research interests include Kant, violence and nonviolence, and problems of good and evil. He was a Senior Fulbright-Nehru fellow in India (2012-2013) and, prior to Gandhi's Footprints, is the author or editor of numerous essays and books, including Destined for Evil?, Albert Schweitzer's Ethical Vision, and Kant's Legacy.
Recently I hosted Tushar Gandhi and his lovely wife Sonal during their brief visit to Las Vegas, and as we dined on fine Indian cuisine at the wonderful Gandhi Cuisine restaurant the discussion turned to the subject of Gandhi's teachers. For our memorable evening we were joined by the eminent UNLV Gandhi scholar, Satish Sharma, who authored four books on that very subject.  Gandhi had four prominent early teachers that helped shape his perennial philosophy of Peace: Rajchandra Ravjibhai Mehta from India, Leo Tolstoy from Russia, John Ruskin from England, and Henry David Thoreau from America. 
Dr. Sharma shared that his earliest memories related to the idea of peace and nonviolence went back to childhood days and that "I have always favored pacifist tendencies and orientations, and practiced them." With that orientation, it was only a matter of time that Dr. Sharma would become interested in the pacifists and peace-makers like Gandhi and others. Dr. Sharma adds that through his works he simply wanted people to think of Gandhi, his teachers, and their peace principles. He says: "You have to pay attention to peace and pacifism, you have to believe that without peace and pacifism your lives are going to be miserable, and nations' lives are going to be miserable too."
Dr. Sharma's works on Gandhi's teachers certainly add to that discussion. For the world, he says: "Ultimately the world is to be guided not by political leaders, but by visionaries. Ideas are much stronger than policies and planning. Ideas make the world go around. And only if they are peaceful ideas, are they going to work."
UNLV co-sponsored Dr. Sharma's research along with his publisher – Gujarat Vidyapith, Ahmedabad, India in which we visit on the Gandhi Legacy Tour of India.  His four-book series, published respectively in 2005, 2009, 2011, and 2013.
See:  'Gandhi's Teachers: Henry David Thoreau' by Satish Sharma
Basic information about the five visionaries, what they were known for, and what were their main lessons that considerably impacted societies all around the world.
[Side note: Dr. Sharma invited Lynnea Bylund to talk to his students about the work of Gandhi Worldwide Education Institute and Gandhi Legacy Tour at UNLV on September 21, 2015 (International Peace Day). His graduate level course is: Issues in Diversity and Developing Multicultural Competence.]  Video of Lynnea Bylund's talk at UNLV.
Arun Gandhi is often asked during his speaking engagements and legacy tours what he says in "high-level" meetings to political leaders and he responds, "the same things I'm saying to you."  The following webtv video provides a perfect example of this during his recent address at a high-level United Nations forum in New York.
In Arun Gandhi's opening remarks, he said there is need to stop "exploiting people, religion, to gain our goals and ambitions. That is only the way we can bring peace through non-violence."  World peace cannot be achieved unless individuals accept non-violence as a way of life, according to Arun Gandhi, grandson of the late Mahatma Gandhi.
Arun Gandhi was invited by UN General Assembly President Sam Kutesa to address a high-level UN forum declaring a New Culture of Peace on September 9, 2015 in New York.  
Ban-Ki Moon sat next to Arun Gandhi during his address.  "Mahatma Gandhi proved that the culture of peace can change the course of history. Let us carry on this legacy until we end the terrible suffering in our world and establish lasting peace," the UN Secretary General said in his remarks to the General Assembly high-level forum on Culture of Peace.
Ban-Ki Moon recalled his visit to India in January this year, during when he had visited the Sabarmati Ashram. "It was a privilege to tour the ashram…I recalled Gandhi's stern warning that, 'There will be no lasting peace on earth unless we learn not merely to tolerate but even to respect the other faiths as our own'," the UN Chief said.
"I am honored to have the opportunity to share a message of peace with you all today," said Arun Gandhi
See video and hear Arun Gandhi's full remarks at:
UN WebTv:  Mahatma Gandhi's 5th Grandson Arun Gandhi Gives Keynote Speech at India: General Assembly 69th Session High-Level Forum on a Culture of Peace
To find out more click here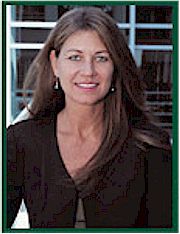 Lynnea Bylund is managing director of Gandhi Legacy Tours, Director of Gandhi Worldwide Education Institute, founder of Catalyst House and has nearly three decades of experience in administration, marketing and business development. She was a nationally recognized spokeswoman for the emerging alternative video and information delivery industries. She has a degree in holistic health-nutrition from the legendary and controversial health educator and activist Dr. Kurt Donsbach, she is the founder of two not-for-profit small business-based wireless trade associations and has lobbied on Capitol Hill and at the FCC where she has spoken out strongly against the cable TV monopoly, illegal spectrum warehousing and ill-conceived congressional schemes to auction our nation's precious airwaves to the highest bidder.
Ms. Bylund is a founder and former CEO of a Washington DC telecommunications consulting and management company with holdings in several operating and developmental wireless communications systems and companies. In 1995 Lynnea became the first female in the world to be awarded a Broadband PCS operating permit – she was one of only 18 winners, along with Sprint, AT&T, and Verizon in the biggest cash auction in world history, raising a whopping $7.7 billion. Lynnea also spear-headed the successful effort to launch the first cable TV network in the South Pacific islands.
…     > Follow Lynnea on:  +LynneaBylund – Twitter – LinkedIn – FaceBook – Pinterest & YouTube 
"United Nations Economic and Social Council chamber New York City 2"
by MusikAnimal – Own work. Licensed under CC BY-SA 4.0 via Commons.
 

Gandhi Worldwide Accepted by United Nations Economic and Social Council


Special Consultative Status Bestowed on 

Gandhi Children's NGO by UN
WACAUNDA, Ill., Aug. 28, 2015 /PRNewswire-USNewswire/ — "The UN Consultative Status for our organization will enable us to actively engage with ECOSOC and its subsidiary bodies, as well as with the United Nations Secretariat, programs, funds and agencies in a number of ways," stated Arun Gandhi, the organization's founder and 5th grandson of the Mahatma Gandhi.
In a letter dated July 23, 2015 (World Peace Day, coincidently) the UN ECOSOC acting Chief Alberto Padova wrote: "The new status entitles the Gandhi Worldwide Education Institute to designate official representatives to the United Nations Headquarters in New York and the United Nations offices in Geneva and Vienna… and you may designate authorized representatives to sit as observers at public meetings of ECOSOC and its subsidiary bodies, General Assembly, Human Rights Council and other United Nations intergovernmental decision-making bodies."
"This status will help future fund raising efforts and open up GWEI's voice at the UN. GWEI will be allowed to host this status at our website and make it part of our grant detail, exec summary, business plan and press release narrative," said Lynnea Bylund the GWEI director who marshaled the ECOSOC appointment initiative and application process over the past two years.
The ECOSOC Special Consultative Status is reserved for non-profit organizations. GWEI was approved by the United Nations department's special committee to apply in August 2013. GWEI's application and work was subsequently scheduled for review by 17 representatives from UN member countries On May 29, 2015, GWEI was officially recommended for Special Consultative Status.
"GWEI now has the option to attend meetings, provided written statements, make oral statements, organize parallel events, and participate in debates, dialogues, panel discussions and informal meetings. Human right issues, peace, security, poverty, status of woman's issues, trafficking, child rights to education, sustainable development, social development, and technology are some of the issues GWEI will address," added Lynnea Bylund.
In addition to the ECOSOC appointment Arun Gandhi has been invited by UN General Assembly President Sam Kutesa to address a high-level UN forum declaring a New Culture of Peace on September 9, 2015 in New York.
About Gandhi Worldwide Education Institute
The Gandhi Worldwide Education Institute, a 501c-3 charitable organization, has embarked on an ambitious multi-pronged program to help eradicate the scourge of poverty and human degradation. "Poverty is the worse form of violence," Mahatma Gandhi said. The priority of the GWEI is to rescue children from the poorest sections of Indian society, those who are the first to become victims of criminal gangs; the second priority is to build local institutions that serve as shelters and learning centers, where the rescued children will receive essential nutrition and education – nourishment for body, mind, and soul. Visit Gandhi Worldwide Education Institute website and blog at www.gandhiforchildren.org for further information and/or to place a donation.
SOURCE: Gandhi Worldwide Education Institute


Another spot on address by Arun Gandhi in Piertermaritzburg during the Satyagraha Tour of South Africa. He talks about the purpose of the Gandhi Legacy Tour in South Africa.  
He continues on with: "The thing that touches me most about my grandfather, is the statement that he made just a month or so before his assassination, when a journalist asked him, what do you think is going to happen after your passing to your philosophy?  And he made a very prophetic remark when he said, "the people will follow me in life, worship me in death, but not make my cause their cause."  That unfortunately, is the tragedy with not just my grandfather, but for all the great people.  We elevate them to saint hood, we worship them after death, but we will not make their cause our cause.  Their cause was to ensure that we bring peace in this world and live in harmony and oneness."
Watch the following YouTube video to hear Arun's full message.
Arun notes, that he is honored to address the Pietermartizburg community a second year in a row during the Satyagraha Tour of SA, on the anniversary of this significant event in his grandfather Mohandas Gandhi's life.
Mohandas Gandhi, the evening of 7 June 1893, was thrown off a train at the Pietermaritzburg Railway Station.
"I was afraid for my very life. I entered the dark waiting-room. There was a white man in the room. I was afraid of him. What was my duty? I asked myself. Should I go back to India, or should I go forward with God as my helper, and face whatever was in store for me? I decided to stay and suffer. My active non-violence began from that date". Gandhi
Gandhi Satyagraha Tour of South Africa 2015
Originally Posted at GWEI
Gandhi Worldwide Education Institute ("GWEI") Board of Directors has established the "Essay of Excellence", a youth "Gandhi Legacy Tour Travel Grant" program.  
Two travel grants will be awarded annually – one for the Gandhi Legacy Tour of India (Dec 29 – Jan 12, 2015-2016) and the other for the Satyagraha Tour of South Africa (May 31 – June 15, 2015.)  Both tours will be led by Arun Gandhi and his son Tushar.
 Aligning with with United Nations Economic and Social Council's (ECOSOC)  Youth Forum, admonition "Giving young people a voice in development", GWEI partnered with the Rochester, NY-based MK Gandhi Institute of Nonviolence and Gandhi Legacy Tour ("GLT") to take the next step towards giving youth a voice in international development.  "Being that there are nearly 2 billion young people in the world, their broadened point of view is essential in being, shaping, and developing the sustainable future they envision." stated Lynnea Bylund, Director GWEI and Gandhi Legacy Tour.
GWEI approved the first Gandhi Legacy Tour Travel Grant for two 19 year old youths, Malik Thompson and Yohada Miller. Both were identified and recommended by Kit Miller, Director of the MK Gandhi Institute of Nonviolence based in Rochester, New York.
The first GWEI Travel Grant is for the upcoming Satyagraha Tour of South Africa and optional excursion will begin at the Cradle of Humankind May 30 through June 15, 2015.  "In partnership GWEI, Gandhi Legacy Tour, and MK Gandhi Institute take this next step forward in order to open up the opportunity for many youths to explore and advocate young people's sustainable development priorities in the future." states Arun Gandhi.
Malik Thompson, a nineteen year-old cis Black queer-romantic grey ace hails from DC, where he recently finished his senior year of high school and is overjoyed to join the Gandhi House and larger Rochester community. His work in DC involved using theater to raise awareness with various social justice issues, by using photography as a storytelling medium to get policy for restorative justice programs implemented in DC public schools; and using videography as a tool to give those most misrepresented in mainstream media the ability to tell their stories. Malik enjoys reading, writing, taking photographs, finding holistic ways to tend to his body, and solitude. Read more
A tip of the hat goes to Tushar Gandhi for introducing us to this amazing innovator …
Rajendra Singh is a man on a mission – he wants to stop a Third World War from breaking out because of water shortage. Singh, known as the "waterman of India", is a celebrated water reclaimationist from the Alwar district of Rajasthan India. Singh won the Stockholm Water Prize, an award known as "the Nobel Prize for water", in 2015. The prize honors individuals, organizations and institutions whose work contributes to the conservation and protection of water resources, and to the well-being of the planet and its inhabitants.
Previously, Singh won the Ramon Magsaysay Award for community leadership in 2001 for his pioneering work in community-based efforts in water harvesting and water management.  He runs an NGO called 'Tarun Bharat Sangh', based in village Kishori-Bhikampura in Thanagazi tehsil, near the Sariska Tiger Reserve, and has helped villagers take charge of water management in their semi-arid area through the use of johad rainwater storage tanks, check dams and other time-tested as well as path-breaking techniques. Starting from a single village in 1985, over the years TBS helped build over 8,600 johads and other water conservation structures to collect rainwater for the dry seasons, has brought water back to over 1,000 villages and revived five rivers in Rajasthan, Arvari, Ruparel, Sarsa, Bhagani and Jahajwali.
The Grand Ancient Science of Aquifers
Singh learned to know the sense of flow and the science of aquifers before adopting water conservation methods, "Know the earth, its curves, and soil and water flow before setting out to conserve water," Singh says. "The balance between the subsurface, the underground, and deep underground should be maintained."
"The johad is key to revitalizing the natural remaining aquifers of an otherwise arid area," says Singh. 
Today, we celebrated. FCC Chairman Tom Wheeler has signaled that the Commission is finally making real progress on net neutrality. But the fight isn't over by a long shot.
Proponents of net neutrality claim that big telecom companies seek to impose a tiered service model in order to control the pipeline and thereby remove competition, create artificial scarcity, and oblige subscribers to buy their otherwise uncompetitive services. Many believe net neutrality to be primarily important as a preservation of current freedoms. Prominent supporters of net neutrality include Vint Cerf, co-inventor of the Internet Protocol, and Tim Berners-Lee, creator of the Web.
See also: Secret Multi-Billion Dollar Wireless Scam, Reed Hundt's True Legacy
Until recently "net neutrality" was little more than a buzzword to most Americans, an arcane concept within an equally arcane sector of telecommunications law. But fierce resistance to a plan proposed last spring by Chairman Wheeler that Internet advocates said would have undermined net neutrality — the concept that all data on the Net must be treated equally by Internet service providers (ISPs) — has pushed this once obscure idea into the DC limelight.
Joshua Kopstein at Al Jazeera America –
"The plan Wheeler announced last May would have permitted ISPs such as Verizon, Comcast and Time Warner to give faster, priority access to sites and services able to pay for it as long as those deals were deemed commercially reasonable. But in a surprising about-face, he is now proposing rules that ban that practice by treating wired and wireless broadband Internet as a public utility under Title II of the Telecommunications Act — much like the telephone system."
But Wheeler has changed his tune for the better –
"The Internet must be fast, fair and open. That is the message I've heard from consumers and innovators across this nation," Wheeler wrote today in an article for Wired. "That is the principle that has enabled the Internet to become an unprecedented platform for innovation and human expression … The proposal I present to the commission will ensure the Internet remains open, now and in the future, for all Americans."
This sudden turnabout of recent months has shocked the big telecoms and even net neutrality advocates, who until recently had relatively few powerful allies in their corner. Read more
Originally Posted on the Gandhi For Children website:  AVANI Eco-Dome Development Update 2014
We have a composite of images & notes relating to the AVANI Domes progress…
Just in time for the monsoon rains last September, the exterior of the main dome structure at the five-acre site was completed. The rains actually assisted in the curing and hardening process of the mud-based plaster finish.*
Registering for College 
Aruna and Mehndi glance at a copy of the college admissions paperwork for the school of science and math. Aruna will be the first AVANI student to continue with her education past the 10th grade. She is determined to become a doctor.
Super Adobe Dome
The super adobe technique of sustainable construction has been around for hundreds of years. The method has been refined throughout the past 40 years to utilize simplified assembly so non-architects and non-engineers can build their own domes.
"We must bring solace to suffering humanity!"
KonectIDY sat down with Arun Gandhi to learn more about the motivation behind this extraordinary man's lifetime of service as an ambassador of peace and non-violence, and why he believes it is important for all people worldwide – to buy, wear and share his "Gandhi For Children" bracelet.
Q – Who was Mahatma Gandhi to you? What did Gandhi mean to you personally? Please share a story or experience in how your grandfather most influenced or inspired your life?
Arun Gandhi – Personally, Gandhi was my Grandfather and a "light" that guides me in my quest for the purpose in my life. He taught me the value of humility and simplicity the two hall marks of his own life. I think the most important lesson he taught me was that we commit violence in two forms — physical and passive. Physical is the kind of violence where physical force is used, examples, fighting, kicking, wars, murders, rapes etc. Passive violence is more insidious since it hurts people emotionally, economically, spiritually, morally etc. Often without any contact. Examples — exploitation of all kinds, racism and prejudice of various kinds, wasting resources, greed, etc. For instance the US alone wastes $120 billion worth of food every year when half the world dies of hunger. This attitude has given rise to a Culture of Violence that dominates all aspects of our lives — sports, entertainment, economics, religion, relationships etc. It is impossible to build peace if we continue to subscribe to the Culture of Violence. Importantly, Peace is not the absence of war.
Q – Who was Mahatma Gandhi to you? What did Gandhi mean to you personally? Please share a story or experience in how your grandfather most influenced or inspired your life?
Arun Gandhi – He taught me that the Culture of Violence can be overcome if we recognize and bring forth our inherent compassion, love, respect, understanding and positive aspects of our emotions and suppress the hate, prejudice, anger, frustration, greed etc which seems to dominate us because we prefer the Culture of Violence. Civilization does not mean that we humans be good and compassionate selectively, it should dominate our life.
Q – Children unify us. Tell me a story of when you forgot yourself by virtue of loving or helping a child.
Arun Gandhi – When we are dominated by love, compassion and respect then the self merges into life, all life. Then the important thing is to remove the pain and distress of others and not be obsessed with the self. The agony of children moves us more than the agony of older people because children are helpless. Read more
Original Post Source: Gandhi Legacy Tour
Zulu Traditional Dance: Hluhluwe–iMfolozi Park Departure back to Durban, South Africa
Stunning Zulu's practicing a traditional dance and chant at a local community center in South Africa close to the Mozambique boarder. We happen to spot the group driving down the road after leaving the Hluhluwe–iMfolozi Park a Safari Game Reserve on our way back to Durban. David my driver notices them first, backs the car up, and we park on the side of the road to watch. The group of youth spot us as they step it up performing like warriors.
Initially, I could not make out who the leader of the chant was; he then breaks from the group, steps in front so we can clearly see him, his naked chest, and chants as the rest of the boys continue to dance. After he clearly indicates that he is the leader, he takes his place back into the line-up.
What a beautiful sight, I thank them before we pull off with a Namaste gesture.
Gandhi Legacy Tour: https://www.gandhitour.info
The South Africa Gandhi Legacy Tour May-June 2015 Itinerary, led by Arun Gandhi (Sign-up deadline March 25, 2015)
Original Gandhi Legacy Tour of India, led by Arun Gandhi (Sign-up deadline 9/2/2014)
 "The Gandhi Legacy Tour, led by Gandhi's grandson, Arun Gandhi, and great grandson, Tushar Gandhi, for the past several years is unusual in that it does not focus on places of tourist interest but places of human interest. It is designed to educate …
" … in the essence of Gandhi's philosophy of nonviolence and how individuals can apply it to bring about socio-economic change. The tour visits rural India and urban slums to see and compare projects helping to make the change we wish to see in the world. Gandhi believed in creating a "Sarvodaya" society — a society where everyone would enjoy a reasonably good standard of living with attendant rights and privileges.
"Join the tour and … Become the Change You Wish to See in The World!"
 http://www.gandhitour.info/sign-up/ Read more
An Event Dedicated to World Peace: Join in and Be the Change!
Dr. Arun Gandhi will be presented an "Ambassador of Peace" award, plus give Keynote Address, July 10th at the "Third International Hispanic-American Poetry Congress" held at the Biltmore Hotel in Los Angeles. The "Ambassador of Peace" award will be presented by 1985 Nobel Peace Prize Winner, International Physicians for Prevention of Nuclear War ("IPPNW") participant, Dr. Ernesto Kahan who is a physician and poet. 
Dr. Gandhi's book, Legacy of Love" is being translated into Spanish, published, presented, and available for sale for the first time at the "Third International Hispanic-American Poetry Congress" July 6 – 12th. The Spanish title, "Legado de Amor," is being translated by distinguished Venezuelan Poet Carmen Rojas Larrazabal, available online, and in print by: "Editorial Pescar con Redes de Luz." Dr. Gandhi will receive a certificate from the "North American Academy of the Spanish Language" for his contribution of "Legado de Amor" into the Spanish literary archives.
Dr. Gandhi will also be presented an official diploma of recognition for his leadership role in cultivating World Peace and Nonviolence through Education on Friday, July 11th at the Los Angeles City Hall.
The events mission is to bring international poets and writers together to explore the meaning of the word "Peace" through, literature, arts, and music. The Congress aims at inspiring "reflection into action," guided by the universal words and wisdom of Mahatma Gandhi, "We must be the change we wish to see in the world." The goal of the Congress is to create awareness, understanding, and unity in diversity, activating each other's consciousness and renewing our profound commitment to "World Peace" through artistic expression and empowering each other as "Positive Change Agents." 
Highlights for the upcoming program include, participation of the former United States Poet Laureate, Mr. Robert Pinsky, who will present his first Spanish poetry book "Ginza Samba," followed by a poetry recital accompanied by Jazz music. Also, distinguished French philosopher, Mr. Guy Crequie, a spokesperson for UNESCO, will offer two presentations on World Peace. The event also includes:   
• Art Exhibits 
• Book Presentations  
• Colloquium and Literary Discussion Panels 
 • Concerts 
• Documentaries Presentations  
• Historic and Cultural Tour 
• Literary Lectures 
• Music and Folkloric Dance Performances 
• Poetry Recitals 
• Theatrical Performances  
• Workshops
Participants in the upcoming event: Los Angeles Children's Choir, Grammy Award winner Pauline Aguirre, Museum of Tolerance, Heal the Bay, Placido Domingo, Dr. Luis Alberto Ambroggio from the American Academy of the Spanish Language, UNESCO and many others.  
The event will be produced by "Arts and Poetry for Peace Foundation," Artistic Director Mr. Alfie Martin, from Warner Brothers Studios. This event is endorsed by the World Academy of Arts and Culture through UNESCO. See more @ www.sipeaiberoamericana.com.
Dr. Arun Gandhi interview for event publication: Arts and Poetry for Peace Magazine  
News Announcement Originally Posted at Gandhi Legacy Tour

(PRLEAP.COM) Dana Point, CA May 24, 2014: The inaugural Satyagraha Tour of South Africa enjoys organic synchronicity of critical historical dates of both Mohandas Gandhi and Nelson Mandela.  Highlights include following the path of Gandhi's travels, initially arriving in Durban, and ultimately departing from Cape Town for his return to India to begin the next phase of his legacy:
Gandhi first arrived in South Africa as a fledgling lawyer in May 24, 1893.
Our arrival to Gandhi's first ashram, the Phoenix Settlement, occurs on the 97th anniversary of Gandhi's family move there.
We will board the sleeper train on the 121st anniversary of Gandhi's removal from that train, which changed the course of history.
We visit Robben Island, the prison that held Mandela for 18 years, on the 50th anniversary of Mandela's life sentence for sabotage against the Apartheid government of South Africa.
We depart Cape Town on the eve of Gandhi's 100th anniversary of his very own departure from Cape Town back to India.
Also scheduled are special meetings with historic figures that played a significant role in the fight for freedom during Apartheid, like Ahmed Kathrada and Ela Gandhi, Gandhi's granddaughter who spent years under house arrest for her South African activism.
"There's something in all of us that hungers after the good and true, and when we glimpse it in people, we applaud them for it. Through them we let the world's pain into our hearts, and we find compassion. When things go wrong or have been terribly wrong for some time, their inspiration reminds us of the tenderness for life that we can all feel."   – Archbishop Desmond Tutu
As a part of the first Satyagraha Legacy Tour of South Africa, there are several projects we visit that are aligned to Gandhi's principals and are geared toward giving back, including: Read more
Bitcoin, that digital 'crypto' currency that we have blogged about several times over the years, by default provides an automated public ledger – a techno-currency that provides trading value instantaneously without the added 'friction' and third-party (banking) profiteering.   Bitcoin is impossible to counterfeit and promises many amazingly apparent uses, including government openness and transparency.

In principle, such crypto-currency could finally bring transparency to governments.
Bitcoin transactions are 'anonymous' because senders and receivers are represented by long sequences of code (Bitcoin wallet addresses) in lieu of personal data, but  its public ledger logs every single transaction to provide the ultimate transparency.
"[But] don't confuse anonymity with privacy," writes Eric Blair at Activist Post. "Anonymity means 'we know what you're doing but we don't know who you are', while privacy means 'we know who you are but we don't know what you're doing'. The U.S. government seems to be increasingly outlawing both anonymity and privacy for citizens while it simultaneously becomes more secretive. This path is truly the antithesis of a free society.  Yet, this lack of transparency for government and privacy for average citizens can be reversed if the government embraced bitcoin technology."
Adds Blair: "For example, imagine paying at the gas pump and the funds are immediately dispersed to the proper accounts; to the gas station's wallet, $.20 per gallon to the federal government roads' wallet, and about $.30 per gallon to your state's road wallet (exact fuel taxes here). Not only is this far more efficient than current systems, but let's follow this through a bit more. Now imagine that the government's wallets are public where anyone can view income and expenditures in real time."
Happy Persian Nowruz 
Eideh shoma mobarak!
"Eideh shoma mobarak " is on everyone's lips during the
12-day celebration, which is "Happy New Year" in Farsi.
On the Nowruz, Persians set a "haft sin " table to gather around awaiting for the exact moment of arrival of Spring.  At that time gifts are exchanged with family and loved ones. All dress in gifts of new cloths to start the twelve-day celebration. 
The tradition is in harmony with the rebirth of nature, the Iranian New Year Celebration, or Nowruz, always begins on the first day of Spring.  Nowruz ceremonies are symbolic representations of two ancient concepts – the End and the Rebirth; or Good and Evil. A few weeks before the New Year, Iranians clean and rearrange their homes. 
Persians make new clothes, bake pastries and germinate seeds as sign of renewal. The ceremonial cloth is set up in each household.  Troubadours, referred to as Haji Firuz, disguise themselves with makeup and wear brightly colored outfits of satin. These Haji Firuz, singing and dancing, parade as a carnival through the streets with tambourines, kettle drums, and trumpets to spread good cheer and the news of the coming new year.        
During the Celebration there is a part of the ceremony called Chahar Shanbeh Suri where everyone jump over fire "light" for enlightenment and happiness for the upcoming year. 
Read more
By Adi Da
         Adi Da presents a uniquely comprehensive address to the global crisis. He points out that we not only face an unprecedented threat to the survival of life on this planet, but that our current methods for addressing global crises simply won't work. The system is broken, and the endlessly recycled conventional "solutions" are obsolete.                                                               
            For example, our attempts at resolving global conflict, along with a host of inter-related environmental and resource issues, are hamstrung by an outmoded global structure of  "tribalism", where all "solutions" lie in the hands of separate states and interest groups, which – when not actively engaged in creating these very same problems – come together primarily to advance their own agendas rather than work for the good of humanity as a whole.
             To take us beyond tribalism and the forces that feed it, Adi Da identifies a number of developments that need to occur, three of which, taken together, will enable and reinforce each other. By addressing the root source of our current problems, they constitute our best options for survival.
             The creation of a Global Cooperative Forum that, unlike the United Nations, consists of a body of representatives each of whom represents NOT a state, region, or faction but ONLY the interests of humanity as a whole. The Forum will build the practical communication structures and organizational mechanisms to give collective voice to the people of the world and would approach global matters as one living process, rather than as a multiplicity of competing issues. It will also engage in a wide array of humanitarian, educational, diplomatic, and organizational functions, often in collaboration with other organizations.
             The mobilization of Everybody-All-At-Once to insist that world leaders actually make the changes formulated by the Global Cooperative Forum for the benefit of humanity.   
Using our existing network of global communications, this mobilization will allow individuals worldwide to take a proactive role in addressing issues, rather than settling for the traditional politics of reactivity, where a parental government proposes and its citizens merely respond, either positively or negatively.
             A shift in consciousness that takes us beyond conventional notions of the oneness of humanity. This is in fact the central concept of Not-Two Is Peace – and perhaps the most challenging. It points to a unity that is non-material, but which is the "root-context of existence," the structure of reality itself, as ancient seers have declared and modern physics has demonstrated. Adi Da calls it "prior" unity to indicate a unity that is, first of all, already the case. And, secondly, that it is realized in our actions only by presuming it to be already the case, rather than seeking for it. 
            Is it naïve to expect changes of such magnitude? Adi Da points out that it "is not naïve to suggest and expect a profound change in the conducting of global human affairs when those who could make the demand for change number in the billions. Nor is it folly to try to re-orient humankind when the only alternative is universal slavery and the culture of death."
The complete book is available to be read at https://www.da-peace.org.
Copies can be ordered at https://www.dawnhorsepress.com.
Students of the historical record are ever mindful that for every significant catastrophe there typically will be at least one, and more often several bizarre conspiracy theories that spring up around it. "The CIA killed Bob Marley", "The Pope had John Lennon whacked", "Hitler was half space alien," etc. The larger the event, the more ridiculous and numerous are the conspiracy rantings which circulate in relation to it.
So it's not surprising at all that the events of September 11th, 2001 have precipitated their fair share of these ludicrous fairy tales. And as always, there is – sadly – a small but gullible percentage of the population eager to lap up these tall tales, regardless of facts or rational analysis.
But alas, the incessant 9/11 conspiracy theory bleating is slowly and thankfully grinding to a halt. Other than the fundamental incoherence of their loony theories, the downfall of the "9/11 denier" juggernaut was good old-fashioned skepticism at its best, the kind that conjures visions of James Randi challenging psychics and faith healers on their home turfs and winning.
Staking their fortunes almost solely on Internet-based content may have been the 9/11 deniers' biggest mistake — the Internet is un-edited, without fact-checkers or minimum publishing standards of any kind — also became a perfect place for a rapid-response system of blogs and forums to fight back. Drawing on the freely available technical information from the NIST, FEMA, and academic journals which most colleges let their students access for free.
It is with the above observations in mind we provide this insightful video from the Corbett Report. Enjoy and Wake Up, America!  Stop indulging in loony wingnut batsh*t conspiracy theories.  Case closed!