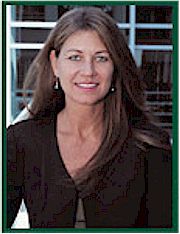 Lynnea Bylund established Catalyst House in 1999.  She is the Founder and President of Ahimsa Peace Institute a Nevada based 501c3, author of Health IS Wealth!, Gandhi Legacy Tour of India 'The Book', and Seeds of Light, Planting Seeds of Love. She served on the Board of Directors of Gandhi Worldwide Education Institute (GWEI) beginning in early 2010.  GWEI has been in Consultative Status with the United Nations Economic and Social Council since July 23, 2015. Lynnea is the UN EcoSoc representative for the organization. She represented Arun Gandhi, and her company partnered with Arun in the Gandhi Legacy Tour company. She has four decades of experience in administration, marketing and business development in the start-up, telecommunications, and information processing industries nationally and internationally. In the 1990's she served as a nationally recognized spokeswoman for the emerging wireless, alternative video, and information delivery industries and has appeared on CNN, PBS, NBC, as well as in numerous trade and national publications including Wall Street Journal, Barons, Radio Communications Report, Wireless Week, America's Network and Private Cable Magazine. During that time she founded two small business-based wireless trade associations and has lobbied on Capitol Hill and at the FCC where she has spoken out strongly against the cable TV monopoly, illegal spectrum warehousing and ill-conceived congressional schemes to auction our nation's precious airwaves to the highest bidder.  Adrian Cronauer, real life character portrayed by Robin Williams in the movie Good Morning Vietnam served as Lynnea's general counsel and lobby partner on Capitol Hill. Click here to see USIMTA's Legislative History
Ms. Bylund is a founder and former CEO of a Washington DC telecommunications consulting and management company with holdings in several operating and near operating wireless communications systems and companies. In 1995 Lynnea became the first female in the world to be awarded a Broadband PCS operating permit – she was one of only 18 winners, along with Sprint, AT&T, Pacific Bell, etc. in the biggest cash auction in world history, raising a whopping $7.7 billion. Her company was awarded licenses to operate wireless systems in Kauai-Niihau Hawaii, Western, and American Samoa – South Seas Satellite Communications Corporation and Proteus, Inc. NuaNuaTV.
Lynnea is key founding team member who spearheads the successful effort to launch the first cable TV network in the South Pacific islands. We brought CNN International+ first to the island.  In 1995, our company partnered with American Samoa Community College "ASCC" to file for ITFS licenses which allowed the college to offer for-credit courses to ASCC enrolled students. Subsequent development phase was transmissions of the colleges programming to private residences and other locations in the community in order to provide adult education and training. Through the use of ITFS frequencies, ASCC offered courses that had been unavailable in the region for budgetary reasons. Through our partnership ASCC accomplished this without significant additional expense to the school. 
In early 2010 Lynnea accepted an invitation from Dr. Arun Gandhi, grandson of the Mahatma, M.K. Gandhi, to join the Board of Gandhi Worldwide Education Institute. Lynnea served as the Managing Director of Gandhi Legacy Tour founded by Arun Gandhi 2012-2019.  (Read more…)
Interfaith, Peace & Ahimsa
Born in 1934 in Durban, South Africa, Arun Gandhi is the fifth grandson of India's legendary leader, Mohandas K. "Mahatma" Gandhi. Growing up under the discriminatory apartheid laws of South Africa, he was beaten by "white" South Africans being too black and "black" South Africans being too white; so, Arun sought eye–an-eye justice. However, he learned from his parents and grandparents that justice does not mean revenge, it means transforming the opponent through love and suffering.
Grandfather taught Arun Gandhi to understand nonviolence through understanding violence. "If we know how much passive violence we perpetrate against one another we will understand why there is so much physical violence plaguing societies and the world," Gandhi said. Through daily lessons, Arun says, he learned about violence and about anger.
Finance & Technology
Laszlo Rakoczi, Advisory Co-Chair, is Chairman of Silicon Valley World Internet Center Advisory Board, Chairman and Founder EduActive and Board member of Direct Stock Market. He serves on various Advisory Boards of network oriented companies: WebLaser-VBN, Air-Power, VOXCOM Holdings, SMTV, PageActive and others. Laszlo has advised Fortune 500 companies on spinouts and divestitures. While Partner at Hambrecht & Quist Technology Partners 1984-87 he developed strategic alliances in information and networking fields. He was Executive Vice-President at Tymshare/Tymnet in charge of value application business. Before this, he was President and CEO of Standard Information Systems that developed and marketed computer information systems. Additionally, he was Manager of Advanced Computers at GE; Senior Design Engineer at RCA where he was project leader of ComLogNet, forerunner to ARPANET precursor to the Internet.
Catalyst 'Conteúdista'
Internationally recognised, Emilia conducts works and leads change and sensitivity in aspects of human consciousness development, sustainability and innovation. She has worked 30 years as an educator, speaker and expert in knowledge based on oral communication connection, science & consciousness in evolutionary processes both individual and collective. Since 1988 Emilia has beena mentor and Special Advisor of individuals, educators, leaders and special projects of public and private organisations, nationally and internationally.
She is a passionate promoter of events and programs that increase awareness and guide people in the process of collective and collaborative thinking, transforming ideas and visions into innovative action.
Among Emilia's accomplishments are:
Financial/Accounting
From January 1992 until January 1997, Mr. Patton was active as a primary principal in the founding and development of StarTronix International Inc., Irvine, California, a NASDAQ traded holding company, with four wholly owned subsidiaries. His last position was Vice President/Chief Financial Officer of StarTronix Inc., the parent company's major marketing subsidiary and included responsibility for all corporate accounting, administration and reporting (internal and external) on a consolidated basis. StarTronix was engaged in the development and marketing of a StarScreen telephone/computer providing access to the Internet in addition to making available services such as home banking, home shopping, stock market reporting and other premium services.
From 1984 to 1991 he was Vice President/Corporate Controller for Petrox Industries, Inc., a holding company with interests in real estate, oil and gas and small manufacturing companies including General Aluminum Forgings, Inc., Santa Ana, California, a manufacturer of precision forgings for the commercial aircraft and aerospace industry.
Previously Mr. Patton served in responsible financial/accounting positions with The Hoover Company, Teledyne, Inc., Beverly Enterprises and Santa Anita Consolidated, Inc., all NYSE listed companies. Before that Mr. Patton spent 5 years in public accounting with the Certified Public Accounting firm of Hall, Kistler & Company, Canton, Ohio. Mr. Patton is a Certified Public Accountant, State of California, a graduate of Kent State University, Kent, Ohio and is listed in "Who's Who of California Business".
Legal & Media
Former U.S. Air Force sergeant Adrian Cronauer co-authored the original story for the major motion picture, Good Morning, Vietnam! In that film, Cronauer was portrayed (creatively) by Robin Williams whose performance was nominated for an Academy Award. A subsequent special program on National Public Radio about the role of military radio in Vietnam earned Cronauer a 1992 Ohio State Award and two 1991 Gold Medals from the New York Radio Festival.
In 1992, he was invited to Australia to participate-pate in the dedication of that country's Vietnam Forces National Memorial. While there, he emceed a four-hour, nationally televised, outdoor concert featuring Aussie entertainers who went to Vietnam during the 60's and 70's to entertain the troops from "Down Under."
A popular after-dinner speaker and lecturer, Cronauer periodically appears as a guest on radio and television talk shows, including NBC-TV's Today; the PBS series, Freedom Speaks; frequent appearances on ABC-TV's late night talk show, Politically Incorrect with Bill Maher; numerous stints on NBC Radio's Jim Bohanan Show; and the Oliver North and G. Gordon Liddy radio programs. Adrian's commentaries have been featured in many major newspapers throughout the country and on the NPR Radio Network.
Cronauer's practice concentrates in information and communications law and includes extensive representation of radio stations, a satellite radio network, cable systems, and clients involved in newly emerging technologies including wireless cable and personal communications services. He is a member of the Editorial Advisory Board of the Federal Communications Law Journal and among his serious published works are The Fairness Doctrine – A Solution In Search Of A Problem, Federal Communications Law Journal, Oct. 1994; and Copyright and Reproduction Rights, Art & Design Magazine, July/Aug. 1993.
Entertainment & Media
Designated "the number one promotions man in the world" by Performance Magazine, and "The world's most powerful man in the entertainment industry" by Billboard, Peter has been the Promotions Director of Apple Records Company, he was the Promotional Manager for the Beatles, the Rolling Stones and the Who, as well as Personal Manager and Promoter for the individual careers of John Lennon, Ringo Starr, George Harrison, and Paul McCartney. He also enhanced the careers of Mick Jagger and Keith Richards. Peter has devoted his life to promoting and producing celebrities, the late George Burns, Nat King Cole, Elvis Presley, and John Wayne. Also included were such stars as Elizabeth Taylor, Brooke Shields, Steve Tyler, Eric Clapton, Michael Bolton, Vince Gil, Tony Bennett, and Bob Hope, to name but a few of the scores of big name artists that Peter has worked with. 
Since 1975 Ms. Ferguson has been publisher of the Journal BrainMind, with subscribers in 51 countries. Her third book, The Aquarian Conspiracy: Personal and Social Transformation in OurTime, has been translated into a dozen language and trade soft cover have sold more than 700,000 copies in North American. She lectures, leads seminars, and is an editorial and business consultant. Honors: Marilyn has received the University of Southern California award for distinguished service to the community," and honorary doctorate from JFK University, the Library Trust Award from Brandeis University, and was chosen as "Brain Trainer of the Year" by the American Society for Trainer of the Year" by the American Society for Training and Development.
1) Marilyn's Memorial: featuring, Jeremy Tarcher, Peter Russell, Fredric Lerhman, Fred Alan Wolf, and Lynnea Bylund | Lynnea addresses the audience at 1:57:28 on this first clip sharing the story our their initial meeting, of Marilyn's endorsement of Adi Da Samraj's new release of Easy Death and Prasad received from Adidam Samrajasharam Fiji after her passing.

2) Marilyn Ferguson on Transcendental Activism

Education & Distance-Learning.
Fredric has been exploring other techniques of conscious evolution and systems of biological energy since 1965, and has traveled world wide as a consultant and seminar leader on topics related to education, health, business psychology, and relationship dynamics. He became interested in new education in 1968, and visited many experimental schools and taught in a wide variety of classroom settings. Among these have been the Lewis Wadhams School in update New York; Simons Rock School in Great Barrington, Massachusetts, the Solebury School, Solebury Pennsylvania; the University of Florida in Gainesville, the School of the Arts in Halifax. Nova Scotia; Mannes college of Music, New York City; Naropa Institute in Boulder, Colorado; and Omega Institute in Rhinebeck, New York. While working at these schools he formulated the principles that evolved in 1974 into Nomad University, an explorative learning environment designed around outstanding teachers and adventuress students. Beginning in the 1970's, he was also engaged in many entrepreneurial projects. He was a director of Domain, Ltd. a real estate company in Pennsylvania; a partner in the Arnolfini Emprise, a development firm in upstate New York; a director of the Sky Self Education Foundation in San Diego, specializing in cultural trend analysis; a director of Granite Bay Institute, a pataphysical consulting firm based in New York City; and was active in venture capital funding for new technologies. As a consultant, his clients have included Celestial Seasonings Tea company, Ellen Burstin, the Vorpal Gallery, the Center for Soviet-American Dialogue, and Banana Republic clothing Stores. He was a Senior Trainer for LRT International, a relationships training network, from 1977 through 1989.
Science & Design Systems
Dr. Sahtouris,  is an evolutionary biologist, futurist, author, speaker and corporate consultant on Living Systems Design. Her current focus is on evolution biology as a model for organizational change in the corporate world, on the Internet, and all "…business ecologies, including…globalization and community barter as alternative currency." Travels as a speaker have taken her from Asia and Africa to Europe, North, Central and South America, Australia and New Zealand. She has made many television and radio appearances in addition to live speeches and workshops. Dr. Sahtouris is a citizen of the United States and of Greece, with a Canadian Ph.D. She did her post-doctoral work at the American Museum of Natural History in New York, taught at the University of Massachusetts and MIT, and has been a United Nations consultant on indigenous peoples. As a futurist she is a member of Humanity 3000, and consults with corporations and government organizations in Australia, Brazil and the USA. Her books include: Biology Revisioned, co-authored with Willis Harman: North Atlantic Books 1998; A Walk Through Time: From Sturdiest to Us: Wiley, NY 1998, and EarthDance: Living Systems in Evolution: Praeger Fall 1999 (formerly Gaia, Simon&Schuster 1989). Her article The Biology of Globalization appeared in Perspectives on Business and Global Change, September issue, 1997. The sustainable health and well being of humanity within the larger living systems of Earth and an intelligent self-organizing Cosmos are her context for addressing questions about the human future at local community and bioregional levels, as well as in our broadest context of global politics and economic sustainability.
EVOLUTIONARY BIOLOGIST, FUTURIST, SPEAKER, CONSULTANT
Books: EarthDance: Living Systems in Evolution
Biology Revisioned, w/ Willis Harman
A Walk Through Time: From Stardust to Us
www.sahtouris.com (professional)
www.ratical.org/lifeweb (personal)
Media & Public Relations
Kim Long – Founder and Managing Principal – Echo Media Group – Kim Long is a self-proclaimed creatively charged messenger. She is also the founder and managing principle of Echo Media Group, a company that she managed to take from start-up to stardom in just two short years. Today, Long sits at the helm of Echo Media Group advising her clients on a wide range of public relations issues. As managing principal, Long is also actively involved in overseeing the day-to-day operations. In addition, she serves the agency as rainmaker, strategic counselor, and visionary. Most recently Long lead her agency in the successful creation and execution of the Las Vegas Monorail Monster Campaign. A campaign so far reaching that it generated 906 news stories, made 139,715,657 consumer impressions and an estimated advertising equivalency of $2,737,526. It also earned Echo Media Group a ton of awards. (Read more…)
Politics and Lobbying
Mr. Bernard "Bubba" Meng – From 1989 until the present, Mr. Meng has been President of Meng & Associates, a public relations and consulting firm headquartered in Columbia, South Carolina. From 1962 until 1967, Mr. Meng served as a Legislative Assistant to Senator Olin Johnson, who represented the State of South Carolina in the United States Senate. From 1967 until 1989 when he retired from government service, Mr. Meng served as "Chief of Staff" for United States Senator and Telecommunications Sub-Committee Chair Ernest "Fritz" Hollings of South Carolina.
Photo | January 20, 1993 | Bubba Meng and Lynnea at the Clinton Inauguration Arkansas Ball