Edgar Mitchell's Extraordinary Journey
During my time in Brazil I had the opportunity to get to know Dr. Edgar Mitchell. We co-paneled the Nucleus Integration of Science (NIC) Conference with consciousness-revolution authors, Marilyn Ferguson, Elisabet Sahtouris and Peter Russell, and we traveled to meet industry leaders and the local press.  I was always impressed by Dr. Mitchell as unlike any "ex-military' officer I have met, Ph.D or not. LOL!
Forty years ago, today, Navy Captain Dr. Edgar Mitchell returned from a journey into outer space that resulted in becoming the sixth man to walk on the moon. The Apollo 14 mission was NASA's third manned lunar landing.  It was an audacious time in the history of mankind. For Mitchell, however, the most extraordinary journey was yet to come.
Scientist, test pilot, naval officer, astronaut, entrepreneur, author and lecturer, Dr. Mitchell's extraordinary career personifies humankind's eternal thrust to widen its horizons as well as its inner soul.
After retiring from the Navy in 1972, Dr. Mitchell founded the Institute of Noetic Sciences to sponsor research into the nature of consciousness as it relates to cosmology and causality. In 1984, he was a co-founder of the Association of Space Explorers, an international organization of those who have experienced space travel.
He is the author of "Psychic Exploration," 1974, "The Way of the Explorer," 1996, (Third edition, 2006) as well as dozens of articles in both professional and popular periodicals. He has devoted the last 38 years to studying human consciousness and psychic and paranormal phenomena in the search for a common ground between science and spirit.
Mitchell's interests include consciousness and paranormal phenomena. During the Apollo 14 flight he conducted private ESP experiments with his friends on Earth.
Mitchell says that a teenage remote healer who lives in Vancouver and uses the pseudonym Adam Dreamhealer helped him heal kidney cancer at a distance. Mitchell said that while he never had a biopsy (the definitive test for cancer), "I had a sonogram and MRI that was consistent with renal carcinoma." Adam worked (distantly) on Mitchell from December 2003 until June 2004, when the "irregularity was gone and we haven't seen it since".
Mitchell has publicly expressed his opinions that he is "90 percent sure that many of the thousands of unidentified flying objects, or UFOs, recorded since the 1940s, belong to visitors from other planets" and that UFOs have been the "subject of disinformation in order to deflect attention and to create confusion so the truth doesn't come out". He offers his opinion that the evidence for such "alien" contact was "very strong" and "classified" by governments, who were covering up visitations and the existence of alien beings' bodies in places such as Roswell, New Mexico. He further claims that UFOs had provided "sonic engineering secrets" that were helpful to the U.S. government. Mitchell's book, The Way of the Explorer," discusses his journey into mysticism and space.
——————————————–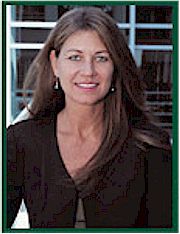 Lynnea Bylund is a Director of Gandhi Worldwide Education Institute, founder of Catalyst House and has nearly three decades of experience in administration, marketing and business development. She was a nationally recognized spokeswoman for the emerging alternative video and information delivery industries. She has a degree in holistic health-nutrition from the legendary and controversial health educator and activist Dr. Kurt Donsbach, she is the founder of two not-for-profit small business-based wireless trade associations and has lobbied on Capitol Hill and at the FCC where she has spoken out strongly against the cable TV monopoly, illegal spectrum warehousing and ill-conceived congressional schemes to auction our nation's precious airwaves to the highest bidder.
Ms. Bylund is a founder and former CEO of a Washington DC telecommunications consulting and management company with holdings in several operating and developmental wireless communications systems and companies. In 1995 Lynnea became the first female in the world to be awarded a Broadband PCS operating permit – she was one of only 18 winners, along with Sprint, AT&T, and Verizon in the biggest cash auction in world history, raising a whopping $7.7 billion. Lynnea also spear-headed the successful effort to launch the first cable TV network in the South Pacific islands.
… > Follow Lynnea on:  +LynneaBylund – Twitter – LinkedIn – FaceBook – Pinterest & YouTube