Loony 911 Theories, When Will They Ever End?
Students of the historical record are ever mindful that for every significant catastrophe there typically will be at least one, and more often several bizarre conspiracy theories that spring up around it. "The CIA killed Bob Marley", "The Pope had John Lennon whacked", "Hitler was half space alien," etc. The larger the event, the more ridiculous and numerous are the conspiracy rantings which circulate in relation to it.
So it's not surprising at all that the events of September 11th, 2001 have precipitated their fair share of these ludicrous fairy tales. And as always, there is – sadly – a small but gullible percentage of the population eager to lap up these tall tales, regardless of facts or rational analysis.
But alas, the incessant 9/11 conspiracy theory bleating is slowly and thankfully grinding to a halt. Other than the fundamental incoherence of their loony theories, the downfall of the "9/11 denier" juggernaut was good old-fashioned skepticism at its best, the kind that conjures visions of James Randi challenging psychics and faith healers on their home turfs and winning.
Staking their fortunes almost solely on Internet-based content may have been the 9/11 deniers' biggest mistake — the Internet is un-edited, without fact-checkers or minimum publishing standards of any kind — also became a perfect place for a rapid-response system of blogs and forums to fight back. Drawing on the freely available technical information from the NIST, FEMA, and academic journals which most colleges let their students access for free.
It is with the above observations in mind we provide this insightful video from the Corbett Report. Enjoy and Wake Up, America!  Stop indulging in loony wingnut batsh*t conspiracy theories.  Case closed!
—————————————–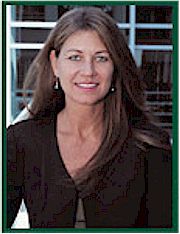 Lynnea Bylund is managing director of Gandhi Legacy Tours, Director of Gandhi Worldwide Education Institute, founder of Catalyst House and has nearly three decades of experience in administration, marketing and business development. She was a nationally recognized spokeswoman for the emerging alternative video and information delivery industries. She has a degree in holistic health-nutrition from the legendary and controversial health educator and activist Dr. Kurt Donsbach, she is the founder of two not-for-profit small business-based wireless trade associations and has lobbied on Capitol Hill and at the FCC where she has spoken out strongly against the cable TV monopoly, illegal spectrum warehousing and ill-conceived congressional schemes to auction our nation's precious airwaves to the highest bidder.
Ms. Bylund is a founder and former CEO of a Washington DC telecommunications consulting and management company with holdings in several operating and developmental wireless communications systems and companies. In 1995 Lynnea became the first female in the world to be awarded a Broadband PCS operating permit – she was one of only 18 winners, along with Sprint, AT&T, and Verizon in the biggest cash auction in world history, raising a whopping $7.7 billion. Lynnea also spear-headed the successful effort to launch the first cable TV network in the South Pacific islands.
… > Follow Lynnea on:  +LynneaBylund – Twitter – LinkedIn – FaceBook – Pinterest – YouTube