Remembering Adi Da Samraj, a 5 Year Retrospective
Adi Da Samraj, a spiritual master, writer, and artist of international renown, passed away in his hermitage in Fiji, on November 27, 2008 of natural causes. He was 69 years old. He founded an entirely new way of spiritual practice, to which he gave the name "Adidam".
Adi Da was a prolific writer and artist with over sixty published books and hundreds of thousands of works of art. The book that Adi Da designated as his most important work is The Aletheon, which he worked on intensively for the final two years of his earthly incarnation, bringing all of his most essential spiritual and philosophical communications into a final form. He completed his work on The Aletheon on the morning of his passing. 
In the early 1970s, Alan Watts, philosopher and author of numerous books on religion and philosophy, acknowledged Adi Da as "a rare being," adding, "It is obvious, from all sorts of subtle details, that he knows what IT's all about."
In the 1980s, Wittgenstein scholar Henry Leroy Finch wrote: "If there is a man today who is God-illumined, that man is Avatar Adi Da Samraj. There exists nowhere in the world, among Christians, Jews, Muslims, Hindus, Buddhists, or any other groups, anyone who has so much to teach. Avatar Adi Da is a force to be reckoned with, a Pole around which the world can get its bearings." 
From his birth (on Long Island, New York, in 1939), Adi Da manifested unique signs of spiritual illumination. He described his early years as being focused in two fundamental activities. His first focus was to discover the process by which any human being can realize the Truth of "Reality Itself". His second focus was to develop his own ability to communicate the Truth of "Reality Itself"–through verbal means and also through artistic means.
Adi Da's literary, philosophical, and practical writings consist of over sixty published books. These include many masterpieces of spiritual illumination, including The Knee of Listening, his spiritual autobiography, and The Dawn Horse Testament, his magisterial revelation of the entire Spiritual process from beginning to end.
Over a period of many decades, Adi Da undertook a massive examination of the world's religious traditions, culminating in an annotated bibliography of approximately 10,000 items, entitled The Basket of Tolerance. A briefer "epitome" version of The Basket of Tolerance is scheduled for publication in 2009.
Adi Da also created original translations of traditional spiritual texts, translations which bring out the deepest meaning of the original texts. The recent publication Reality Is All the God There Is presents his translations of texts from the traditions of Buddhism and Advaita Vedanta.
Adi Da's writings on fundamental practical areas of human life, examined from the spiritual perspective, include Green Gorilla (relative to raw diet) and The Complete Yoga of Emotional-Sexual Life.
Adi Da's principal literary work is his trilogy entitled The Orpheum. In the late 1990s, poet Robert Lax said of The Mummery Book (the opening volume of the Orpheum trilogy), "Living and working as a writer for many decades, I have not encountered a book like this, that mysteriously and unselfconsciously conveys so much of the Unspeakable Reality." The Orpheum is also presented in theatrical form—as shown online at www.mummerybook.org.
Adi Da was an extraordinarily prolific artist, producing over 100,000 works, primarily in the years since 2000. He was invited to show his work in a solo exhibition at the 2007 Venice Biennale, and also as part of the 2008 Winter in Florence Festival. Noted art critic Donald Kuspit has written, "It is Adi Da Samraj's imaginative triumph to have conveyed the illusions created by discrepant points of view and the emotionally liberating effect when they aesthetically unite . . ." Among the publications of Adi Da's art are The World As Light, Transcendental Realism, and The Spectra Suites. His artistic work can be viewed online at www.adidabiennale.org and www.daplastique.com.
Another dimension to his far-reaching legacy is his contemporary social wisdom embodied in the book Not-Two Is Peace. In it he calls for the establishment of a Global Cooperative Forum that mobilizes "everybody-all-at-once" on the basis of recognizing the inherent unity of the entire human family. He proposes that such a forum is the necessary and effective means for addressing the world's most pressing issues. 
——————————————–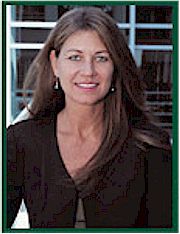 Lynnea Bylund is managing director of Gandhi Legacy Tours, Director of Gandhi Worldwide Education Institute, founder of Catalyst House and has nearly three decades of experience in administration, marketing and business development. She was a nationally recognized spokeswoman for the emerging alternative video and information delivery industries. She has a degree in holistic health-nutrition from the legendary and controversial health educator and activist Dr. Kurt Donsbach, she is the founder of two not-for-profit small business-based wireless trade associations and has lobbied on Capitol Hill and at the FCC where she has spoken out strongly against the cable TV monopoly, illegal spectrum warehousing and ill-conceived congressional schemes to auction our nation's precious airwaves to the highest bidder.
Ms. Bylund is a founder and former CEO of a Washington DC telecommunications consulting and management company with holdings in several operating and developmental wireless communications systems and companies. In 1995 Lynnea became the first female in the world to be awarded a Broadband PCS operating permit – she was one of only 18 winners, along with Sprint, AT&T, and Verizon in the biggest cash auction in world history, raising a whopping $7.7 billion. Lynnea also spear-headed the successful effort to launch the first cable TV network in the South Pacific islands.
… > Follow Lynnea on:  +LynneaBylund – Twitter – LinkedIn – FaceBook – Pinterest & YouTube