What's Next, Watson?
Did anyone catch the Watson Jeopardy man vs machine gameshow showdown last week?  The whole affair was a brilliantly "engineered" commercial for IBM. The company has already received contracts for its next-gen AI.
Fahmida Y. Rashid at eWEEK writes:  Watson handily defeated its human opponents during the two-game tournament that aired between Feb. 14 and Feb. 16 the real story is not about a computer smart enough to compete, and win, on a challenging game show, but rather, the advent of computers capable of understanding questions and coming up with relevant answers.  This is "just the beginning of a journey," Katharine Frase, vice president of industry solutions and emerging business at IBM Research, told eWEEK.
IBM didn't waste any time, announcing on Feb. 17 a collaboration with Columbia University, University of Maryland, and  Nuance  Communications to develop a physicans' assistant service that can collect a patient's health information and analyze it for medical diagnosis. Other health care applications include being able to automatically identify and flag anomalies on MRIs and other images that a radiologist may miss. The speech-recognition technology from Nuance will also help Watson hear people, a skill it could have used during the first game.
"Any seasoned horse handicapper easily could have predicted the outcome of the race," says a St. Petersburg Times editorial. Worries about a "takeover of human society are premature." For the humans, "there is no shame in coming up short against one of the world's foremost creators of computer technology," IBM. It didn't prove itself smarter than man, either,"just quicker. "The big winner in this contest was science."
Previously, the most famous man/machine showdown was on February 10, 1996, Deep Blue, a chess-playing supercomputer created by IBM, took on the reigning chess world champion, Garry Kasparov, in a six-game matchup held over seven days — and lost. In the Russian grandmaster's battle against what looked like a refrigerator, the human mind prevailed, with Kasparov winning three matches, drawing in two matches, and losing in one. Then someone called, "Rematch!" In May of 1997, the two met again, but this time, Deep Blue had been retooled and ominously renamed Deeper Blue. The upgraded machine trounced Kasparov 3-1/2 to 2-1/2, and Deeper Blue became the first computer to crush a human at chess.
Dennis Howlett at ZDnet: Although some may see this as a curiosity and arcane science project the fact remains that finding answers to problems is difficult. IBM hopes that Watson's natural language processing capability will start to provide us with a better means of problem resolution. Think of it like HAL from 2001 but with good intent. Or, as Vijay says:
Winning is not the big deal here – and while I hope Watson wins hands down on 14th – I am just excited that such an amazing concept could be brought to life in just about 3 years or so. AI has been a topic out of the realms of the enterprise for the most part, and now we realize how close we are to reaping benefits from this.
Is Watson the precursor, the true ancestor, of the super-intelligence machines that futurists like Ray Kurzweil have long been predicting will some day be full partners, even superiors, at helping humans labor and create?
——————————————–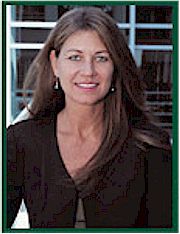 Lynnea Bylund is a Director of Gandhi Worldwide Education Institute, founder of Catalyst House and has nearly three decades of experience in administration, marketing and business development. She was a nationally recognized spokeswoman for the emerging alternative video and information delivery industries. She has a degree in holistic health-nutrition from the legendary and controversial health educator and activist Dr. Kurt Donsbach, she is the founder of two not-for-profit small business-based wireless trade associations and has lobbied on Capitol Hill and at the FCC where she has spoken out strongly against the cable TV monopoly, illegal spectrum warehousing and ill-conceived congressional schemes to auction our nation's precious airwaves to the highest bidder.
Ms. Bylund is a founder and former CEO of a Washington DC telecommunications consulting and management company with holdings in several operating and developmental wireless communications systems and companies. In 1995 Lynnea became the first female in the world to be awarded a Broadband PCS operating permit – she was one of only 17 winners, along with Sprint, AT&T, and Verizon in the biggest cash auction in world history, raising a whopping $8 billion. Lynnea also spear-headed the successful effort to launch the first cable TV network in the South Pacific islands.
… > Follow Lynnea on:  +LynneaBylund – Twitter – LinkedIn – FaceBook – Pinterest & YouTube