Review of Tasting The Moon
Going well beyond the bestselling Eat Pray Love, Tasting The Moon tells the story of a "no holds barred" pathway through life—from the author's eccentric childhood, through the tumultuous 60s, to the ashram of Adi Da Samraj, her spiritual Guru whom she discovered in the 70s.
With disarming and raw candor, Meg Fortune McDonnell recounts the ego-deaths and transformations she went through as she followed her unorthodox teacher around the globe—and to uncharted spiritual dimensions not located on any map.*
 — *From the publisher
To connect her riveting confessions to current events, McDonnell draws on diverse references from "Vanity Fair" to "The Buddhist Bible" and Alanis Morisette to Ramana Maharshi, deftly tracing the recent epoch of our collective spiritual quest along with her personal adventures.
The three decades McDonnell spent under the tutelage of her enigmatic master were filled with sometimes hair-raising, sometimes hilarious, ultimately uplifting explorations of everything, including: what vampires tell us about the taboo against the spirit and what it really means to be "sexually liberated," healing debilitating Oedipal wounds and thawing the icy character that freezes out love, uncovering new gender roles and empowering female strengths, dancing as tribal prayer for world peace, recurring and mysterious synchronicities, what true beauty is—in art, friends, & avatars, and blessing meant for everyone.
A fascinating life, masterfully told.
What others said about Tasting The Moon –
Tasting the Moon is a challenging book, 723 pages of observations on the meaning of life, death, transcendence and everything in between; fortunately it is written as a page-turner that makes compelling reading. The author, Meg Fortune McDonnell, dedicated herself to learning from an unusual spiritual teacher she met in the mid-70s and she's stuck with ever since. She tackles the rewards and challenges of spiritual life head-on.
As a first-hand report on what one expert called "the most penetrating social & spiritual experiment on the planet" her story deserves to be widely read.
— Ian Griffin, technology speechwriter
Any one that wants to be a to "know thyself", to love well and truly, to risk and learn will be nurtured by Ms. McDonnell's autobiographical account of her life's adventures. This book could be just a cathartic telling of time spent at the feet of a great spiritual teacher but the insights into 20th century life, culture, art, politics, upheavals, and opportunities makes Tasting the Moon an enlightening and entertaining eye witness account of our recent history. I was touched by her candid confessions of her failures and fears as well as her ability in learning to transcend them. Growing up with her through the sexual revolution shed light for me on our common experience. Ms. McDonnell's elegant wordsmithing took me on a trip down memory lane but also to places I did not know were there or that I, too would like to go.
— Dallas Allen
I laughed and cried and was swept away in wonder . . . this will surely rank as one of the all-time great tributes to any spiritual teacher and to the process of transformation. . . a great gift to humanity.
— Hugh O'Doherty, Harvard JFK School of Government
Sublimely multifaceted, deftly weaving concepts from physics, psychology, religious traditions and contemporary culture into one woman's confession of a sophisticated sacred journey, told humanly, honestly, in the raw.
Run, don't walk, to get your copy.
—Charmian Anderson, Ph.D, Heart of Success
The Sufis have a saying about Truth: "Those who taste, know." It's clear that Tasting the Moon was written by someone who tasted Truth personally.
 —Michael La Torra, professor New Mexico State University
Grabbed me with the first sentence and never let go.
—Charles Campbell, archivist
An extraordinary feat of Irish storytelling . . .includes astounding spiritual revelations and deep oedipal understanding . . . Read this book and be helped and supported in your own healing and spiritual exploration.
— Patricia Royman, peace advocate
The author's description of her pain and healing process, and also her spiritual teacher's transcendence of his bodily sufferings, has given me strength to endure my own physical difficulties better. Beyond that, though, every sentence is as near perfect as it could be . . this book lives and breathes . . . a massive influx of fresh air for the spirit!
—Simon Pritchard, entrepreneur in Norfolk, England
Addictive.
 —Bunny Cedar Jones, chef
————-
About the Author
Meg Fortune McDonnell has worked as a writer and editor, international speaker, stage and film producer, schoolteacher, priest, war-time vigil correspondent, fine art photographic subject, event manager, dance teacher, personal assistant, legal aide, book indexer, caterer, and street performer. She is also a seasoned traveler, interior decorator, shoe collector, and amateur unicyclist. Meg currently lives in the hills of northern California's wine country with her partner and many of the friends who populate her story.
About the Reviewer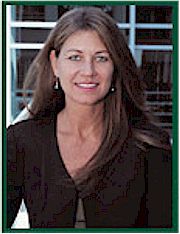 Lynnea Bylund is a director of Gandhi Worldwide Education Institute, founder of Catalyst House and has nearly three decades of experience in administration, marketing and business development. She was a nationally recognized spokeswoman for the emerging alternative video and information delivery industries. She has a degree in holistic health-nutrition from the legendary and controversial health educator and activist Dr. Kurt Donsbach, she is the founder of two not-for-profit small business-based wireless trade associations and has lobbied on Capitol Hill and at the FCC where she has spoken out strongly against the cable TV monopoly, illegal spectrum warehousing and ill-conceived congressional schemes to auction our nation's precious airwaves to the highest bidder.
Ms. Bylund is a founder and former CEO of a Washington DC telecommunications consulting and management company with holdings in several operating and developmental wireless communications systems and companies. In 1995 Lynnea became the first female in the world to be awarded a Broadband PCS operating permit – she was one of only 18 winners, along with Sprint, AT&T, and Verizon in the biggest cash auction in world history, raising a whopping $7.7 billion. Lynnea also spear-headed the successful effort to launch the first cable TV network in the South Pacific islands.
… > Follow Lynnea on:  Amazon Author – Twitter – LinkedIn – Facebook – Pinterest & YouTube