Google and World Brain Domination: Its the Books!
Google hits the books …
Veteran documentarian Ben Lewis travels the world speaking to futurists like Wired Magazine co-founder Kevin Kelly and scholars such as Harvard University cultural historian Robert Darnton for his mind-bending film Google and the World Brain, a fascinating look at the Google Books Project and its global implications.
From TechCrunch –
"Google And The World Brain" is a new documentary about Google's plan to scan all of the world's books, which triggered an ongoing lawsuit being heard today. The hair-raising film sees Google import millions of copyrighted works, get sued, lose, but almost get a literature monopoly in the process. It's scary, informative, and worth watching if you recognize its biased portrayal of Google as evil.
The film is getting wider release as Google continues to fight the Author's Guild in court today. The organization is demanding $3 billion in damages from Google for scanning and reproducing copyrighted books. Google is asking the court to prevent the group from filing a class-action suit.
"Google And The World Brain" premiered at Sundance this year, which is where I saw it, but more people finally got to see the documentary yesterday at the Vancouver DOXA festival. From the second it starts, director Ben Lewis' opinion is clear: Google Books is as an insidious plot for data domination. See, Google didn't just want to make a universally accessible library. It wanted to use all the knowledge to improve its search and artificial intelligence projects.
The film opens with ominous bass and a high-pitched drones that lead into historic footage of futurist and sci-fi writer H.G. Wells describing the "world brain" as a "complete planetary memory for all mankind." But for all its benefits, Wells also warns that the world brain could become powerful enough to displace governments and monitor everyone.
Seemingly innocent, Google approaches university libraries, including Harvard, asking to digitize their books for free. They pitch it as a way to avert disasters like the burning of Alexandria or the flooding of Tulane University's library during Hurricane Katrina. Gorgeous shots of some of the world's most prestigious libraries position them as infinitely valuable. Head librarians appear in interviews, giddy with intellectual excitement, and they hastily agree to Google's offer. Soon 10 million of their books were being fed into secret Google scanning machines.
>> Read more at TechCrunch
——————————————–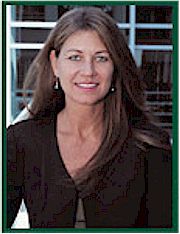 Lynnea Bylund is managing director of Gandhi Legacy Tours, Director of Gandhi Worldwide Education Institute, founder of Catalyst House and has nearly three decades of experience in administration, marketing and business development. She was a nationally recognized spokeswoman for the emerging alternative video and information delivery industries. She has a degree in holistic health-nutrition from the legendary and controversial health educator and activist Dr. Kurt Donsbach, she is the founder of two not-for-profit small business-based wireless trade associations and has lobbied on Capitol Hill and at the FCC where she has spoken out strongly against the cable TV monopoly, illegal spectrum warehousing and ill-conceived congressional schemes to auction our nation's precious airwaves to the highest bidder.
Ms. Bylund is a founder and former CEO of a Washington DC telecommunications consulting and management company with holdings in several operating and developmental wireless communications systems and companies. In 1995 Lynnea became the first female in the world to be awarded a Broadband PCS operating permit – she was one of only 17 winners, along with Sprint, AT&T, and Verizon in the biggest cash auction in world history, raising a whopping $8 billion. Lynnea also spear-headed the successful effort to launch the first cable TV network in the South Pacific islands.
… > Follow Lynnea on:  +LynneaBylund – Twitter – LinkedIn – FaceBook – Pinterest & YouTube