The REAL Legacy of Columbus
"World War I." That title should rightly go to the first true global conflict, Europe's genocidal invasion of other regions that began in the final decade of the 15th century after Columbus landed on Hispaniola in 1492. While European historians have often downplayed the ferocity, extent and significance of that earlier conflict by treating it as a diffuse historical process, but if we accept that view it disables our understanding of everything that has happened since then.
Columbus never set foot in the land that would become the United States of America. In fact, he never even saw it. As few are likely to know much about what really happened, I will recount some salient points…
His four voyages took him to the Caribbean, a small detour to Central America, and a hop to the north-east coast of Venezuela. He had no idea the continent of North America existed, or that he had even stumbled into a "New World". He thought he had found China, Japan, and the region of King Solomon's fabled gold mines.
What he had categorically not done was "discover" anything, as somewhere between 50 to 100 million people already lived there quite happily, just as they had done for tens of thousands of years. On the other hand, what he did was to start a brutal slave trade in American Indians, and usher in four centuries of genocide that culled them to virtual extinction. Within a generation of Columbus landing, perhaps only 5-10 per cent of the entire American Indian population remained.
Ten years after Columbus landed on Hispaniola its indigenous people were extinct. Columbus in correspondance to his royal sponsors in Spain said they were "loving, uncovetous people," with "good features and beautiful eyes," who "neither carried weapons nor understood the use of such things." Yet many were tortured to death in a vain attempt to get them to reveal non-existent hoards of gold and others worked to death or driven to suicide. Such gratuitous violence continued as Europeans extended their domains in the "New World." (The Real First World War)
Many of the smaller tribes followed the Arawak of Hispaniola into extinction while the populations of larger groups fell by as much as 85 percent, victims not only of indiscriminate violence but of induced famines and new diseases to which they had no immunity. The spread of smallpox through blankets distributed free to Native Americans and the wanton slaughter of the great herds of bison on which the "Plains Indians" depended for food, clothing and shelter were the most outrageous cases of genocide. Estimates of the numbers killed range up to 100 million.
–          Source: Global Research
In South America, the Conquistadores engaged in a zestful mass murder that has no equivalent to this day. Bartolomeo de las Casas (1484-1566), a Spaniard who went to the New World for fortune but was driven by the atrocities he witnessed to enter the Church, left a vivid description in Brevissima Relacion de la Destruycion de la Indias (Short Report on the Destruction of the Indies):
 "One time the Indians came to meet us, and to receive us with victuals and delicate cheer, and with all entertainment, ten leagues from a great city, and being come at the place they presented us with a great quantity of fish and of bread, and other meat, together with all they could do for us to the uttermost." The Conquistadores put them all to the sword "without any cause whatsoever," more than "three thousand souls, which were set before us, men, women and children," committing "great cruelties that never any man living either have or shall see the like."
"The Christians, with their horses and swords and lances, began to slaughter and practice strange cruelty among them. They penetrated into the country and spared neither children nor the aged, nor pregnant women, nor those in child labor, all of whom they ran through the body and lacerated, as though they were assaulting so many lambs herded in their sheepfold. They made bets as to who would slit a man in two, or cut off his head at one blow: or they opened up his bowels. They tore babes from their mothers' breast by the feet, and dashed their heads against the rocks. Others they seized by the shoulders and threw into the rivers, laughing and joking … They spitted the bodies of other babes, together with their mothers and all who were before them, on their swords. They made a gallows just high enough for the feet to nearly touch the ground, and by thirteens, in honor and reverence of our Redeemer and the twelve Apostles, they put wood underneath and burned the Indians alive. They wrapped the bodies of others entirely in dry straw, binding them in it and setting fire to it; and so they burned them. They cut off the hands of all they wished to take alive. They generally killed the lords and nobles in the following way. They made wooden gridirons of stakes, bound them upon them, and made a slow fire beneath: thus the victims gave up the spirit by degrees, emitting cries of despair in their torture."
Casas, writing as the Bishop of Chiapas, estimated that just in the Caribbean his compatriots had killed some 15 million Indians, leaving "destroyed and depopulated" the large islands of Cuba, San Juan [Puerto Rico], and Jamaica, and some 30 smaller islands.
According to historian and lecturer Michael Parenti, through much of history the abnormal has been the norm. This is a paradox to which we should attend. Aberrations, so plentiful as to form a terrible normality of their own, descend upon us with frightful consistency. The number of massacres in history, are literally more than we can record.  Let us begin by re-thinking Columbus and the New World holocaust, consisting of the extermination of indigenous Native American peoples throughout the western hemisphere, extending over four centuries or more, continuing into recent times in the Amazon region.
Infographic source: The Oatmeal
\
——————————————–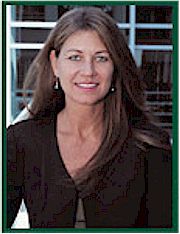 Lynnea Bylund is managing director of Gandhi Legacy Tours, Director of Gandhi Worldwide Education Institute, founder of Catalyst House and has nearly three decades of experience in administration, marketing and business development. She was a nationally recognized spokeswoman for the emerging alternative video and information delivery industries. She has a degree in holistic health-nutrition from the legendary and controversial health educator and activist Dr. Kurt Donsbach, she is the founder of two not-for-profit small business-based wireless trade associations and has lobbied on Capitol Hill and at the FCC where she has spoken out strongly against the cable TV monopoly, illegal spectrum warehousing and ill-conceived congressional schemes to auction our nation's precious airwaves to the highest bidder.
Ms. Bylund is a founder and former CEO of a Washington DC telecommunications consulting and management company with holdings in several operating and developmental wireless communications systems and companies. In 1995 Lynnea became the first female in the world to be awarded a Broadband PCS operating permit – she was one of only 18 winners, along with Sprint, AT&T, and Verizon in the biggest cash auction in world history, raising a whopping $7.7 billion. Lynnea also spear-headed the successful effort to launch the first cable TV network in the South Pacific islands.
… > Follow Lynnea on:  +LynneaBylund – Twitter – LinkedIn – FaceBook – Pinterest & YouTube