Is there enough gold to return to a gold standard?
The "Ron Paul" debate around a return to a gold standard is being revisited after the US Republican Party called for a commission to look at such a system. But there may be too little gold to restore the gold standard, says UBS economist Paul Donovan.
With a gold standard, the regulatory scheme exchanges paper currency for gold at a fixed conversion rate, which would effectively put a set price on the dollar tied to gold. Fans say this would increase confidence in the currency by tying it to something that is in finite supply, thus hobbling the ability of central bankers to create debt-based money at will.
Amid the chorus of opposition to the gold standard, the argument that there is simply not enough gold to do this is well-aired. But that's not quite the full story, according to Paul Donovan, an economist at UBS.
From The Telegraph UK – 
"More accurately, the supply of gold is not growing fast enough," he says. "This is the fatal flaw."
As economies grow, they need more currency to carry out trade at home and abroad. Donovan argues that in past times when the gold standard was in operation, the mining industry was benefiting from new discoveries and improved techniques which meant supply could grow more rapidly than today.
If the world economy today has a trend growth rate of around 6pc a year ("perfectly realistic" says Donovan), then the supply of currency it needs has to climb by 6pc annually. But the supply of gold rose less than 3pc last year.
If the gold supply cannot grow quickly enough to facilitate trade, either global trade has to shrink – translating into reduced living standards – or the world faces deflationary pressures, he warns.
His analysis may not convince those calling for the gold standard, who often question the received economic wisdom that deflation is undesirable.
But it is food for thought for any future commission mulling the practicalities.
——————————————–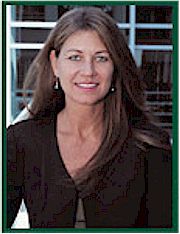 Lynnea Bylund is managing director of Gandhi Legacy Tours, Director of Gandhi Worldwide Education Institute, founder of Catalyst House and has nearly three decades of experience in administration, marketing and business development. She was a nationally recognized spokeswoman for the emerging alternative video and information delivery industries. She has a degree in holistic health-nutrition from the legendary and controversial health educator and activist Dr. Kurt Donsbach, she is the founder of two not-for-profit small business-based wireless trade associations and has lobbied on Capitol Hill and at the FCC where she has spoken out strongly against the cable TV monopoly, illegal spectrum warehousing and ill-conceived congressional schemes to auction our nation's precious airwaves to the highest bidder.
Ms. Bylund is a founder and former CEO of a Washington DC telecommunications consulting and management company with holdings in several operating and developmental wireless communications systems and companies. In 1995 Lynnea became the first female in the world to be awarded a Broadband PCS operating permit – she was one of only 18 winners, along with Sprint, AT&T, and Verizon in the biggest cash auction in world history, raising a whopping $7.7 billion. Lynnea also spear-headed the successful effort to launch the first cable TV network in the South Pacific islands.
… > Follow Lynnea on:  +LynneaBylund – Twitter – LinkedIn – FaceBook – Pinterest & YouTube