More missing gold 'paranoia'?
Increasingly citizens and their representatives are becoming suspicious of where their gold reserves are being kept. 
First Venezuela, then Germany, and now the Netherlands want their gold back. In the wake of this week's ruling by the German Federal Accountability Office that Germany must repatriate and audit 150 tons of its gold reserves from the NY Fed over the next 3 years, a Netherlands citizens committee has filed a petition demanding that the Dutch Central Bank (DNB) release information "on the quantity and storage location of the Netherlands' physical gold, and on the extent and nature of the gold claims."
In the words of one of the petitioners Tom Lassing: "The last years have seen a loss of trust in the financial system and we have been fooled a lot. So I say: Just let the central banks like DNB show the gold is really there.
Should the citizens committee be successful, we are confident they will discover the vast majority of the country's gold reserves- 10th largest in the world at 612,000 kilograms, are held in the basement of the NY Fed.
As we have been saying for years ago, the rig up: Central banks and too-big-to-fail financial institutions will not be able to hide the fact that they do not hold the gold they claim to.
See more on this unfolding massive economic scandal- 
Is there really any gold left in Fort Knox?
GERMANY TO REPATRIATE & AUDIT 150 TONS OF GOLD RESERVES FROM NY FED
Canadian mint cannot account for missing gold
——————————————–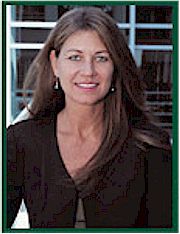 Lynnea Bylund is managing director of Gandhi Legacy Tours, Director of Gandhi Worldwide Education Institute, founder of Catalyst House and has nearly three decades of experience in administration, marketing and business development. She was a nationally recognized spokeswoman for the emerging alternative video and information delivery industries. She has a degree in holistic health-nutrition from the legendary and controversial health educator and activist Dr. Kurt Donsbach, she is the founder of two not-for-profit small business-based wireless trade associations and has lobbied on Capitol Hill and at the FCC where she has spoken out strongly against the cable TV monopoly, illegal spectrum warehousing and ill-conceived congressional schemes to auction our nation's precious airwaves to the highest bidder.
Ms. Bylund is a founder and former CEO of a Washington DC telecommunications consulting and management company with holdings in several operating and developmental wireless communications systems and companies. In 1995 Lynnea became the first female in the world to be awarded a Broadband PCS operating permit – she was one of only 18 winners, along with Sprint, AT&T, and Verizon in the biggest cash auction in world history, raising a whopping $7.7 billion. Lynnea also spear-headed the successful effort to launch the first cable TV network in the South Pacific islands.
… > Follow Lynnea on:  +LynneaBylund – Twitter – LinkedIn – FaceBook – Pinterest & YouTube