Ravi Shankar 'Godfather of World Music' Passes
World-renowned sitar player Ravi Shankar, the greatest ambassador of Indian music of the millennium has died in San Diego, near his Escondido home of 30 years. He was 92.
Shankar was a recognized master of classical Indian music, an art form with roots that extend back more than 4,000 years. Through his contact with musicians of different cultures, Shankar was the first to introduce Indian music to western, mainstream audiences. Over his eight-decade career, he became a worldwide musical icon, especially through his work with the Beatles, and was labeled the "godfather of world music" by no less than George Harrison.
From Voice of America –
Ravi Shankar was born in India and began his musical career in the 1930s, studying music and dance. At the age of 10, he moved to Paris to join his brother, the leader of a respected Indian dance troupe. He spent the next eight years traveling with the troupe across America, Europe and Asia. During that time, Ravi Shankar heard and met western music stars such as Duke Ellington, Louis Armstrong and Cole Porter. Later, he decided to return to India and embark on a course of intensive study with a sitar master.
……
Shankar played his first U.S. concert in 1956, introducing the western audiences to ragas, a complex Indian musical form often enhanced with drums and other instruments. He explained how each raga has its own personality, whether happy, sad, erotic or devotional. Shankar believed that, to effectively play a raga, a musician must have harmony within himself, follow the musical structure, and join in harmony with others.
"The basis of the system that's known as the raga is the melody forms — hundreds and thousands of them," said Shankar. "They have their own ascending and descending structure. They're pentatonic, hexatonic or using all the seven notes, and different permutations and combinations. But the question of spirituality is something else. It is being trained from the very beginning to be at peace yourself when you perform."
It was his relationship with George Harrison and the Beatles that brought Ravi Shankar to worldwide attention in the sixties.  George Harrison had grown fascinated with the sitar, an instrument that sort of resembles a giant lute. It has a long neck and a gourd for a body.  Harrison studied with Shankar and brought the sitar sound into several of The Beatles recordings, as well as his solo work.
Soon, Ravi Shankar was playing in concerts with some of the top rock bands of the times and was featured at both the Monterey Pop and Woodstock Festivals.
At the height of his fame when he was the darling of the hippie movement in the 1960s, he was described as "the most famous Indian musician on the planet" and his influence on pop music continues through his daughter, American singer Norah Jones.
Shankar's affair with a New York concert producer Sue Jones led to the birth in 1979 of Norah Jones, who has won 9 Grammys with her blend of pop and jazz music.
He had a 3rd child, Anoushka Shankar, with his second wife Sukanya Rajan, who were there by his side when he died on Tuesday in a hospital in San Diego, California, after undergoing surgery to replace a heart valve.
Anoushka is a famous sitar player in her own right and frequently toured with her father, who gave his last concert on November 4 alongside her in Long Beach, California.
But Ravi Shankar will be remembered for more than just playing the sitar. In 1971, he pioneered the concept of the benefit rock concert.  Moved by the plight of millions of refugees fleeing into India to escape war in Bangladesh, Shankar reached out to George Harrison to see what they could do to help. The pair organized two benefit concerts at Madison Square Garden in New York City with artists that included Bob Dylan, Ringo Starr and Eric Clapton.
Sales from the Grammy-winning "Concert for Bangladesh" album raised more $15 million for refugees and children.
In all, Shankar won three Grammy awards and will be honored with The Recording Academy's Lifetime Achievement Award next February. Other honors included an Oscar nomination for his musical score for the movie "Gandhi."
Brian Q. Silver, ethnomusicologist and World Music Curator, was asked if it was possible to overestimate Ravi Shankar's importance and influence.
"I don't think so. First of all, the music is so great and he was such an extraordinary international ambassador," he said. "Yehudi Menuin saw it back in the early 1950s. I spoke with the late Yehudi Menuin about why he brought him to New York.  And it was very clear: because this is a tradition that the West didn't have a clue about and is fully as distinguished and developed and sophisticated as any classical Western tradition. Except that it is improvised – which makes it even more exciting and that's where the jazz connection came in. People like John Coltrane picked it up and so many other jazz musicians, I can't even begin to name them.  So, he came in both through the Western classical portal and the jazz portal. And then, of course, pop when George Harrison discovered him. That's what brought Indian music to the west."
Shankar, who also sat in the Indian upper house of parliament and set up a charitable foundation, once said that his greatest achievement was in helping Western audiences to better understand Indian classical music.
But he said Indian audiences did not always approve of his association with Western rock stars and he was also not comfortable with the fame it brought him.
"When I started working with George Harrison I became like a pop star myself," he told Britain's The Guardian newspaper in a June 2011 interview. "Everywhere I went, I was recognized. I didn't like that at all."
Shankar maintained that his music was a natural high, according to a tribute posted at TheWeek.com –
"Ravi Shankar was a virtuoso sitar player long before he became a cult for a drug-fueled hippy generation" that found his music to be a perfect accompaniment to the experimentation with marijuana and LSD, said Tariq Ali at Britain's Guardian . While he knew that his enormous popularity with hippies was underscored by their drug use, he took every opportunity to emphasize that his music was more than a background soundtrack for a trip — often addressing crowds to tell them that he hoped they enjoyed his music more than they enjoyed taking drugs. "People had this idea that my music was somehow mixed up with the drug culture, that it was a way of losing your consciousness," Shankar told the Telegraph . "But that's so wrong, the tradition is all about achieving an inner purity." Shankar and his music "represented a graceful and heroic alternative to transcendental experience at a time when the world could use one," says Singh . "He was a musical connector, an emissary for Indian culture, and absolutely one-of-a kind."
Until recently, Ravi Shankar kept an active schedule of concerts and some teaching. He was bestowed countless honors and awards from countries around the world, and even served a six-year term in India's Parliamentary Upper Chamber.  He is survived by his wife Sukanya and two daughters
Sources:  Agence France-Presse, Voice of America and TheWeek
——————————————–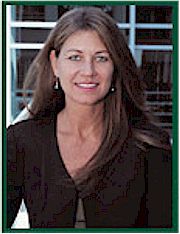 Lynnea Bylund is managing director of Gandhi Legacy Tours, Director of Gandhi Worldwide Education Institute, founder of Catalyst House and has nearly three decades of experience in administration, marketing and business development. She was a nationally recognized spokeswoman for the emerging alternative video and information delivery industries. She has a degree in holistic health-nutrition from the legendary and controversial health educator and activist Dr. Kurt Donsbach, she is the founder of two not-for-profit small business-based wireless trade associations and has lobbied on Capitol Hill and at the FCC where she has spoken out strongly against the cable TV monopoly, illegal spectrum warehousing and ill-conceived congressional schemes to auction our nation's precious airwaves to the highest bidder.
Ms. Bylund is a founder and former CEO of a Washington DC telecommunications consulting and management company with holdings in several operating and developmental wireless communications systems and companies. In 1995 Lynnea became the first female in the world to be awarded a Broadband PCS operating permit – she was one of only 18 winners, along with Sprint, AT&T, and Verizon in the biggest cash auction in world history, raising a whopping $7.7 billion. Lynnea also spear-headed the successful effort to launch the first cable TV network in the South Pacific islands.
… > Follow Lynnea on:  +LynneaBylund – Twitter – LinkedIn – FaceBook – Pinterest & YouTube