A New Year's Greeting from Bermuda
We caught up with our old friend and client Elmore Warren, president of Fresh TV in Bermuda, recently. Fresh TV is Bermuda's only independent community TV system, on the air since 2000.
Elmore had just finished a successful inaugural Bermuda Music Video Awards, honoring Bermuda's top musical talent. The Awards included live performances and video mixing, Skype and Cable TV shout outs as well as the awards ceremony itself.
As Elmore explained:  
"It was about having a celebration of our local Bermuda music industry — that's the most important thing — to show an appreciation of our artists. Many of the awards are attached to some of Bermuda's cultural icons, past and present, including tributes to Bermuda born jazz great Lance Hayward, beloved Bermuda entertainment impresario, the late Eddy DeMello and balladeer Hubert Smith — some of the greatest in the industry. It is important to connect our young entertainers with the cultural icons of years gone by."
Those striving and thriving in Bermuda's entertainment industry that were recognized at the inaugural Fresh TV Awards, included…
Female rapper Imari Wade was named the Sally Bassett Best Female Artist of 2013 in a year that has seen her win Best Overall Rapper at the HOTT 1075 Hip Hop Challenge Awards.
Returning to Bermuda following a harrowing experience caught up in the Westgate Shopping Mall shoot out in Nairobi, dancer-singer-author Joanne Ball-Burgess is now in the news on a happier note picking up The Mary Prince International World Cross-over Artist of 2013.
The young Jelani, who is proving to be one of the island's most promising rap artists, was given the accolade of Curtis Clark D'Block Video Male Rap Artist of 2013.
The late Star Child (Haile Outerbridge) was given a posthumous award for the Hubert Smith Fresh TV Best Song of 2013 for Peace of Mind, along with Lady Candy and D Warning.
The Fresh TV award categories were named after Bermuda's former entertainment and historical icons to help connect two generations of talent.
Christmas in Bermuda
Elmore also filled us in on his unique Christmas observance – he is a passionate spiritual practitioner in the wildly colorful Ethiopian Orthodox Church. As Elmore explained, we bring it in on the 6th and celebrate the birth of Jesus after midnight on January 7th:  "The difference in the date of Christmas celebrations is due to the use by the Church of the Julian calendar." (named after Julius Caesar, the calendar in effect at the time of Jesus).
Thanks to Elmore for providing these images. 
——————————————–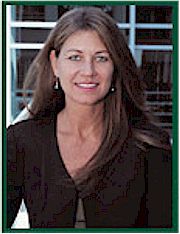 Lynnea Bylund is managing director of Gandhi Legacy Tours, Director of Gandhi Worldwide Education Institute, founder of Catalyst House and has nearly three decades of experience in administration, marketing and business development. She was a nationally recognized spokeswoman for the emerging alternative video and information delivery industries. She has a degree in holistic health-nutrition from the legendary and controversial health educator and activist Dr. Kurt Donsbach, she is the founder of two not-for-profit small business-based wireless trade associations and has lobbied on Capitol Hill and at the FCC where she has spoken out strongly against the cable TV monopoly, illegal spectrum warehousing and ill-conceived congressional schemes to auction our nation's precious airwaves to the highest bidder.
Ms. Bylund is a founder and former CEO of a Washington DC telecommunications consulting and management company with holdings in several operating and developmental wireless communications systems and companies. In 1995 Lynnea became the first female in the world to be awarded a Broadband PCS operating permit – she was one of only 18 winners, along with Sprint, AT&T, and Verizon in the biggest cash auction in world history, raising a whopping $7.7 billion. Lynnea also spear-headed the successful effort to launch the first cable TV network in the South Pacific islands.
… > Follow Lynnea on:  +LynneaBylund – Twitter – LinkedIn – FaceBook – Pinterest & YouTube