Happy Persian New Year and
International Day of Happiness
Happy Persian Nowruz 
Eideh shoma mobarak!
"Eideh shoma mobarak " is on everyone's lips during the
12-day celebration, which is "Happy New Year" in Farsi.
On the Nowruz, Persians set a "haft sin " table to gather around awaiting for the exact moment of arrival of Spring.  At that time gifts are exchanged with family and loved ones. All dress in gifts of new cloths to start the twelve-day celebration. 
The tradition is in harmony with the rebirth of nature, the Iranian New Year Celebration, or Nowruz, always begins on the first day of Spring.  Nowruz ceremonies are symbolic representations of two ancient concepts – the End and the Rebirth; or Good and Evil. A few weeks before the New Year, Iranians clean and rearrange their homes. 
Persians make new clothes, bake pastries and germinate seeds as sign of renewal. The ceremonial cloth is set up in each household.  Troubadours, referred to as Haji Firuz, disguise themselves with makeup and wear brightly colored outfits of satin. These Haji Firuz, singing and dancing, parade as a carnival through the streets with tambourines, kettle drums, and trumpets to spread good cheer and the news of the coming new year.        
During the Celebration there is a part of the ceremony called Chahar Shanbeh Suri where everyone jump over fire "light" for enlightenment and happiness for the upcoming year. 

#HappyDay: Today we also celebrate UN International Day of Happiness!
"Happiness may have different meanings for different people. But we can all agree that it means working to end conflict, poverty and other unfortunate conditions in which so many of our fellow human beings live."  Secretary-General Ban Ki-moon 
UN Secretary-General's Message 
The twin concepts of happiness and well-being increasingly feature in international discussions of sustainable development and the future we want.

Many countries are going beyond the rhetoric of quality of life to incorporate practical measures to promote these concepts in their legislation and policy-making. These good practices can inspire other countries so that measuring and accounting for broader well-being, and not simply national income, becomes a universal practice.

Happiness may have different meanings for different people. But we can all agree that it means working to end conflict, poverty and other unfortunate conditions in which so many of our fellow human beings live.

Happiness is neither a frivolity nor a luxury. It is a deep-seated yearning shared by all members of the human family. It should be denied to no-one and available to all. This aspiration is implicit in the pledge of the United Nations Charter to promote peace, justice, human rights, social progress and improved standards of life.

Now is the time to convert this promise into concrete international and national action to eradicate poverty, promote social inclusion and inter-cultural harmony, ensure decent livelihoods, protect the environment and build institutions for good governance. These are the foundations for human happiness and well-being.
Another jewel I would like to share today is the inspirational "Happy" song and dance video by Pharrell Williams. Thank you Pharrell for your Gift of Happy to us all!  Click here to enjoy:  24 Hours of Happy!
Over the years, I continue to be Blessed with the support of good company as I move beyond suffering.  What Grace to still be able to find peace, love and utter happiness in the midst of great suffering!  A big thank you to ALL my teachers, family and friends who continue to be a stand for love and kindness.  I am deeply grateful for the Gift of one other and am truly humbled by the love and compassion so freely given.
Let me end with a video from one of my Spiritual teachers that I had the Grace to personally practice with (1997-2008) during His lifetime Adi Da Samraj and beyond Grace to practice with after His Maha Samadhi.  He has taught me By Amazing Grace Alone what to remember to be happy, how to turn to the Divine (to what is Greater than the mind) and move beyond myself, to understand how important the wound of love and suffering is to the process of transcendence itself, and that We All Are The Gift of One Another.   There is no "other," we are all members of one human family.
"The Grace of Suffering"
Yes, Suffering IS Grace.
Adi Da Samraj: Not Two Is Peace 
——————————————–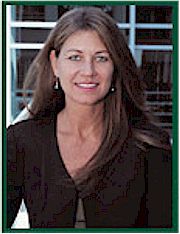 Lynnea Bylund is managing director of Gandhi Legacy Tours, Director of Gandhi Worldwide Education Institute, founder of Catalyst House and has nearly three decades of experience in administration, marketing and business development. She was a nationally recognized spokeswoman for the emerging alternative video and information delivery industries. She has a degree in holistic health-nutrition from the legendary and controversial health educator and activist Dr. Kurt Donsbach, she is the founder of two not-for-profit small business-based wireless trade associations and has lobbied on Capitol Hill and at the FCC where she has spoken out strongly against the cable TV monopoly, illegal spectrum warehousing and ill-conceived congressional schemes to auction our nation's precious airwaves to the highest bidder.
Ms. Bylund is a founder and former CEO of a Washington DC telecommunications consulting and management company with holdings in several operating and developmental wireless communications systems and companies. In 1995 Lynnea became the first female in the world to be awarded a Broadband PCS operating permit – she was one of only 17 winners, along with Sprint, AT&T, and Verizon in the biggest cash auction in world history, raising a whopping $8 billion. Lynnea also spear-headed the successful effort to launch the first cable TV network in the South Pacific islands.
… > Follow Lynnea on:  +LynneaBylund – Twitter – LinkedIn – FaceBook – Pinterest & YouTube