Mulford Family Line
Remembering and Honoring
Mulford Family Line
Susan Mulford and George Barrett parents of William Clyde Barrett.  Elsie Ann King-Barrett and William Clyde Barrett are my paternal grandmother's Izzy's parents.  Grandma Izzy is the mother of my father.
My paternal great-great grandmother, mother of William Clyde Barrett is Susan Mulford.  Susan was born November 6, 1839 and died February 12, 1917 at age of 77 years 3 months and 6 days. She died of pneumonia and old age was a contributing factor. She is buried at Lakeside Cemetery in Port Huron on Valentine's Day. She died at home at the address of 923 Stone Street, 5th Ward, Port Huron, St. Claire County. On her death certificate, it states that her mother is Susan Meeker and father Jacob Mulford.
Susan Mulford, my paternal great-grandmother, wife of George Barrett: children Harvey M. (1860-1913), Frederic, Edwin (died in Pontiac, Michigan age 61), Bert and my great-grandfather William. Susan had twin girls after William (1871) but they died at birth.
Susan Mulford is the daughter of Private Jacob Mulford (1793–1886).  Her father was born Jan 15, 1793 in New Jersey, USA. He passed on August 5, 1886 in Port Huron, St. Clair County. Confirmed she is the daughter of Susan Meeker who was born in New Jersey.
Jacob's Father is Jeremiah Mulford my 4th time great-grandfather who is a founding member and initial elected official of Springfield, New Jersey.
There is a book that lists Jeremiah Mulford as the commissioners of appeal of the newly formed Springfield Township. He served alongside with Matthias Meeker whose daughter would marry his son Jacob. (Jacob Mulford and Susan Horton Meeker-Mulford). They had Susan Mulford who married George Barrett, William Barrett's parents, who are my Grandmother Isabel Barrett-Bylund ("Izzy's") grandparents. Grandma "Izzy" named my father Richard Barrett Bylund.  Potter, Meeker, and Mulford all our "great-grandparents maiden names" family lineage, played a part of organizing the township of Springfield April 14, 1794 in Union County.
Jacob is the son of Jeremiah Mulford, of Cheapside. Husband of Susan Meeker. Susan's father is John Meeker and her mother Sally Potter. (Susan Mulford) Susan was born in the 1796-1798 in Springfield, New Jersey. Susan and Jacob Mulford are the parents of William Rheams Mulford, John Mulford, Susan Mulford and Sarah Mulford. Susan Horton Meeker-Mulford died September 1870 at the age of 72 at home of "Consumption." Consumption and pneumonia are noted together. Consumption was one of the leading causes of death at this time. She died in Port Huron, Michigan 2nd Ward.
Jacob served in the War of 1812. He served in the New Jersey Militia during the War of 1812; he was at Connecticut guarding the coast against British invasion; he also served with Commodore Perry when he won a victory at Lake Erie. His residence 1850 Huron St. Clair Country, MI USA and 1880 Port Huron, St. Clair County, MI USA. https://www.findagrave.com/cgi-bin/fg.cgi?page=gr&GRid=32486460. He is buried at the Lakeside Cemetery, Port Huron, St. Clair County, Michigan, USA.
In 1870, Jacob Mulford may have witnessed or experienced political discrimination while living in St. Clair, Michigan after ratification of the 15th Amendment. The 15th Amendment outlawed racial discrimination at the election polls, white leaders in the South ignored the Constitution. The Republican Party gained an African American voting bloc in the North. The South implemented many obstacles making it very difficult for the African American to cast a vote.
Photos below: Private Jacob Mulford (1793-1886)
(Susan Mulford's father, Isabelle Barrett Bylund's Great Grandfather)
my 3rd time Great Grandfather.
In 1870 when Jacob was 77 he was living in the household with George Barrett (35), Susan Mulford-Barrett (35), Harvey M. Barrett (9), Frederic (7), and Edward (5). Jacob lived with his wife Susan in Port Huron when the 1860 Census was taken, he was 67 and she was 62. Jacob was working as a shoemaker. They owned their home and valued it at $3,000 and listed $400 in personal values. His wife and Susan's mother died September 3, 1870 leaving him a widow. Susan's father is John Meeker.
In the 1880 Census it shows that, Susan's father Jacob Mulford remarries Cordelia Mulford. He is 87 and she is 53. She stayed home with Jacob as a homemaker. Cordelia was born in Vermont and her father in New York.
Susan Mulford's brother is William Rheams Mulford (1823–1902). William was born March 20, 1823 in Springfield Union County, New Jersey, USA. Springfield Township is a township in Union County that was formed as a township on April 14, 1794 (Arun Gandhi's birthday and Ramana Maharshi's Maha Samadhi Anniversary), from portions of Elizabeth Township and Newark Township while the area was still part of Essex County the year after his father Jacob was born Jan. 15, 1793 in New Jersey. The township's name derives from springs and brooks in the area. He passed away March 2, 1902 in Port Huron, St. Clair County, Michigan.
He married Martha Steadman Smith (1st), Diantha Fidelia Jones, b. New York (2nd) Mary Emily Stevens (3rd) and Mary S. Havens (4th). He married Mary Havens in Vermont October 23, 1883. Son of Jacob Mulford and Susan Meeker. Father of William Jeremiah Mulford and Kate Maud Mulford. In 1850 William was living in Port Huron with Diantha and William J. who was 4 years old at the time. In 1860, William was still living with Diantha, William J. is now 14 and Kate 6 years old. They have a servant and two workers living with them. Diantha was 2 years older than William R. Mulford.
William R. Mulford was a furniture maker and furniture dealer and an undertaker. Undertaker's during this time became instant millionaires. He expanded his furniture business into other states with the use of the railroads transporting his products from Michigan. He is buried at the Woodland Cemetery in Port Huron, St. Clair County, Michigan USA. He died of paralyses on March 2, 1902 at age 78 years old. Location of passing 4th ward 715 Howard, Port Huron. In 1860 Census he had $9,000 in assets, a servant Bridget Morrison from Ireland, a cabinet maker James Sloan from Canada and a John Taner atunxxx from Germany and his wife Diantha from Massachusetts. Township 2 W. Port Huron. He also had a furniture store in Elizabeth, New Jersey. In the 1870 Census, he was married to Mary E, he was living in a home worth $10,000 US. His wife was a homemaker with two young children, he was a furniture dealer with $3,000 in personal assets. He has a domestic servant and laborer from Russia living in their home. 1880 Census he was married to Margaret and was still in the furniture business. He added also became an undertaker. During the 1880 Census he was 34 years old and Margaret was 2 years older than he was.
William enlisted into the military as Private in the Marines in Michigan, Infantry, September 8, 1864 and served until May 26, 1886.  Minor Civil Division of the city of Port Huron. Company H. He served one year, 9 months and 18 days.
Photos below: William Rheams Mulford (1823-1902)
(Susan Mulford's Brother, Isabelle Barrett Bylund's great Uncle)
My 3rd time great uncle
Lieutenant William Jeremiah Mulford born December 5, 1845 in Elizabeth, Union County, New Jersey. He died Feb 27, 1913 Battle Creek, Calhoun County in Michigan. He is the son of William Rheams Mulford and Martha Smith. Husband of Margaret Sleeper. Father of Martha Mulford, Mabel Mulford, Kate M. Mulford, Margaret Mulford and Helen Mulford. Served the union Army in the US Civil War. Company H and Company K of the Third Regiment Michigan Infantry.
His Civil War Service Profile: William J. Mulford: Port Huron, MI: age of enlistment 18: enlistment date: August 26, 1864:
Rank at Enlistment: Private
Enlistment Place: Port Huron
State Served: Michigan
Survived the war? Yes
Service Record:
Promoted to Full Sergeant on Sept 23, 1864
Enlisted in Company H, Michigan 3rd Infantry Regiment on Sept 7 1864
Promoted to Full Color Sergeant on Nov 18 1864
Promoted to Full Sergeant Major on Feb 18 1865
Promoted to Full 2nd Lieutenant on March 12 1865
Promoted to Full 1st Lieutenant on Nov 28 1865
Mustered out on May 25 1866 at Victoria, Texas
Sources: Record of Service of Michigan Volunteers 1861-65.
He is buried at Oak Hill Cemetery, Battle Creek, Calhoun County, Michigan. Plot Section P, Lot 67, Grave 1.
Photo below: of Flag of the 3rd Michigan Infantry carried by Lieutenant William Jeremiah Mulford.
(Susan Mulford's Nephew, Isabelle Barrett Bylund's 2nd Cousin)
My First Cousin 3x removed
After the war, per the 1870 Census, William J. Mulford was 24 years old, he is working as a furniture dealer like his father, in his father's business. His wife Margaret is 26 years old keeping house. His wife is born in New York. Margaret's sister living with them who is a school teacher, 26 years Ms. Gale Sleeper who was also born in New York. He grew to own his own Furniture store by 1910 and had two daughters and two grandchildren living with he and Margaret at age 64 and 66. Margaret is the elder of the two.
One People, One Heritage, One Direction
Philippines National Proverb
"He/she who does not know how to look back at his/her origin will not arrive at his/her destination."
(Susan Mulford's great-niece, Isabelle Barrett Bylund's 3rd cousin)
My 2nd Cousin 2x removed
https://www.findagrave.com/cgi-bin/fg.cgi?page=gr&GRid=23927983
William's and Margaret's daughter Kate Maud Mulford Evans a school teacher. Kate married John Henry Evans. John's father Stephen Evans was a lifelong farmer and his dad was born in Michigan. The "Gov" of the Philippines mountain provinces. Their relationships they enjoyed numbered such men as General Douglas MacArthur, General Leonard Wood, General Arthur MacArthur and General John J. Pershing. https://www.findagrave.com/cgi-bin/fg.cgi?page=gr&GRid=23927719
The couple were Thomasite teachers, a part of a group of about 500 American teachers sent by the US government to the Philippines in August 1901 who arrived on the USAT Thomas. They had 3 sons while living in the Philippines and eldest son plus youngest daughter born in Michigan. Neil H. Evans the oldest, then John Mulford Evans, James Burt Evans, Francis Evans and Stephania Martha Evans.
When civil government was established in the islands, a special government was set up for the "non-christian" tribes: Igorrotes, the Kalingas and Ifugaos on Luzon Island, and the Moro tribes of Mohammedans on the island of Palawan. The "wild people" of Northern Luzon were head hunters and never civilized by the Spanish. There was also a large population of Hindu-Buddhist Kingdoms and Muslims. John Henry Evans received an appointment as Lieutenant Governor of the Mountain Province of Bontoc. National Geographic in 1906 published an article about the work of John Henry Evans. He built roads and telephone lines connecting head hunters mountain villages, taught them to make brick and constructed some fine government buildings. Head hunting was discouraged and the villages became more peaceful.
https://www.batch2006.com/visit_bontoc.htm and  https://www.batch2006.com/visit_mountain_province.htm.
The Thomasites sailed into Manila Bay, young idealistic American teachers who were responsible for creating the Philippine public school system. The goal was to offer education to all of society there and in the process create "education citizenry" which Thomas Jefferson called the foremost bulwark of democracy. Every state from the US had Thomasite educators travel to Manila from 192 different educational institutions. By the time Manila's Independence came in 1946, Manila had the highest literacy rate in Asia and was Asia's only democracy. The attitude of public service exemplified by the Thomasites is being carried on today by the Peace Corps.
3rd Cousin, 1x removed
Neil served in the military and was in Yokohama Japan. He was ordered to travel back to the US via US Maritime SSA Sea Star "ARC orders from APO 703, 13, June from embarkation. Neil was on the SS CAlawaii from Honolulu to Wilmington, CA March 30, 1929, they arrived in Wilmington, CA April 6th, 1929. Neil was 30 and married with his wife Lucille 30 and they had a daughter Betty in Los Angeles, CA who was 8 years old. In 1930, they moved to Santa Ana Orange County California 124 Owens Drive. Neil was working as Superintendent in the Construction Industry and he was the "Employer." In 1935, they were living in Hollywood, California. Neil was working as an Appraiser. He completed first two years of college. In 1940 they were living in Pasadena, CA. Then they moved to Lemon Grove, San Diego County and Neil passed away there.
3rd Cousin, 1x removed
James Burt Evans in 1930 US Census was 23 years old, living in Monterey, California with his wife Wilmot M. Evans. He is the head of the household and is an officer in the Army.
3rd Cousin, 1x removed
John Mulford Evans went on to be a Captain Infantry in the U. S. Army and died Jan 26, 1936 in Washington DC. He is buried in the Arlington Cemetery 1936, Grave Mark Section 7, Grave # 10301. . He was on active duty at time of death. John M. Evans, New Mexico his tall tombstone reads. Interment in the Arlington National Cemetery, Washington D.C. date Jan 28, 1936. He was a World War Soldier and applied for service in New Mexico.
3rd Cousin, 1x removed
Her other son became a Lieutenant Colonel LTC Francis Kerr "Tex" Evans (died September 29, 1970). They moved from the Philippines to New Mexico in 1916. Tex went to New Mexico College and graduated with honors in 1933. He helped plan the invasion of Normandy in June 1944. This battle foreshadowed the end of Hitler's dream of Nazi domination. It was the largest land, sea, and air operation to date in history. It took meticulous planning and endless training.  https://www.findagrave.com/cgi-bin/fg.cgi?page=gr&GRid=10175062
3rd Cousin, 1x removed
Stephania "Martha" Evans-Morgan
Stephanie married Jesse Patrick Morgan. She was born in Michigan in 1911. She got married when she was 18 in 1929 and moved to 451 Coronado, Long Beach, California with Jesse. Jesse is 3 years older than "Martha." Jesse was working as a hardwood flooring salesman. They owned their own home worth $50,000 in 1930. In 1920 she was living with her family in San Juan, Dona Ana, New Mexico, she was 9. By 1940 Stephanie and Jesse moved to Albuquerque, Bernailillo, New Mexico. Stephania passed away in 1976 in Laguna Hills, California. Jesse is not a veteran.
In 1930 Jesse and Martha moved from California to New Mexico, 2124 East Lead Avenue, Los Chaves, NM. Martha was a college grad, she went to a 4 year college and received a Bachelor's degree.
1920 the Evans family was back in the United States, living in New Mexico. They owned their own home, free and clear. John Evans former Lt. Gov was now working in an office doing administrative work for Retail Wire Avenue.
Susan Mulford and George Barrett
Parents of William Clyde Barrett
My paternal great-grandfather William Clyde Barrett (Izzy's father) was born June 30, 1871 and died June 11, 1959 at the age of 88 years old. (8.8 | Aug 8, 2002 his daughter my grandma Izzy passes.)
His father George W. Barrett was born in England and mother Susan Mulford born in New Jersey, they had William christened in St. Claire, Michigan in 1871. George W. Barrett and Susan Mulford Barrett were married in 1859 in Port Huron, Michigan.
George W. Barrett immigrated into the US in 1858. George's mom and dad were both born in England. He was born July 2, 1835. In 1860, George's first US Census he was 25 years old and Susan was 24 and married with no children. George's occupation is a "Clerk" with $1300 in real estate and $800 personal estate. 
July 1, 1863 at age 27 he registered for the Civil War Draft in Michigan and at that time he was working as a lumberman.
In 1870 George was 35 years old, same age as Susan Mulford Barrett. They were living in Port Huron Ward 2, St. Clair, Michigan and Jacob Mulford age 77 was living with them. George W. Barrett in 1910 was 74 years old and has been married to Susan Mulford Barrett for 50 years. He has his own business and rents a home.
—- How history turns, Jacob Mulford served in War of 1812 guarding the coast against British invasion, his daughter Susan would marry a British man George Barrett, who would end up caring for him in his elder years.  (The New Jersey township plays out into my life profoundly at the end of my time in the wireless industry business in the late 1990s.)
#HappyMemorialDay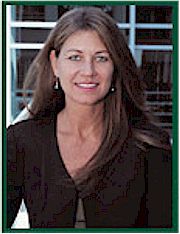 Lynnea Bylund is managing director of Gandhi Legacy Tours, Director of Gandhi Worldwide Education Institute, founder of Catalyst House and has nearly three decades of experience in administration, marketing and business development. She was a nationally recognized spokeswoman for the emerging alternative video and information delivery industries. She has a Bachelor's of Science degree in holistic health-nutrition from Donsbach University founded by the legendary and controversial health educator and activist Dr. Kurt Donsbach, she is the founder of two not-for-profit small business-based wireless trade associations and has lobbied on Capitol Hill and at the FCC where she has spoken out strongly against the cable TV monopoly, illegal spectrum warehousing and ill-conceived congressional schemes to auction our nation's precious airwaves to the highest bidder.
Ms. Bylund is a founder and former CEO of a Washington DC telecommunications consulting and management company with holdings in several operating and developmental wireless communications systems and companies. In 1995 Lynnea became the first female in the world to be awarded a Broadband PCS operating permit – she was one of only 18 winners, along with Sprint, AT&T, and Verizon in the biggest cash auction in world history, raising a whopping $7.7 billion. Lynnea also spear-headed the successful effort to launch the first cable TV network in the South Pacific islands. 
Follow Lynnea on: LynneaBylund – Twitter – LinkedIn – FaceBook – Pinterest & YouTube