Lynnea Bylund, Founder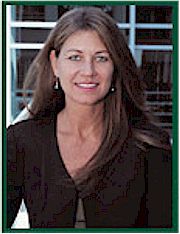 Lynnea Bylund has three decades of experience in administration, marketing and business development in the start-up, telecommunications, and information processing industries nationally and internationally. She served as a nationally recognized spokeswoman for the emerging wireless, alternative video, and information delivery industries and has appeared on CNN, PBS, NBC, as well as numerous trade and national publications including Wall Street Journal, Barons, Radio Communications Report, Wireless Week, America's Network and Private Cable Magazine. She is the founder of two small business-based wireless trade associations and has lobbied on Capitol Hill and at the FCC where she has spoken out strongly against the cable TV monopoly, illegal spectrum warehousing and ill-conceived congressional schemes to auction our nation's precious airwaves to the highest bidder.
Ms. Bylund is a founder and former CEO of a Washington DC telecommunications consulting and management company with holdings in several operating and near operating wireless communications systems and companies. In 1995 Lynnea became the first female in the world to be awarded a Broadband PCS operating permit – she was one of only 17 winners, along with Sprint, AT&T, Pacific Bell, etc. in the biggest cash auction in world history, raising a whopping $8 billion. Click here to see USIMTA's Legislative History
In early 2010 Lynnea accepted an invitation from Dr. Arun Gandhi, grandson of the Mahatma, M.K. Gandhi, to join the Board of Gandhi Worldwide Education Institute. Lynnea is currently serving as the Managing Director of Gandhi Legacy Tour founded by Arun Gandhi.  
While Lynnea was living and working in Washington DC moving the USIMTA mission forward she was in media training with her Media Coach Michael Sheehan. Michael coached both Adrian Cronauer and Lynnea Bylund together unveiling various strategies in order to properly handle the live and print media sources during their USIMTA and USIPCA political lobby. Click here to see video
USIMTA Newsletter Spring 1992 Washington DC
USIMTA Newsletter Fall 1992 Washington DC  
USIMTA Newsletter Spring 1993 Washington DC 
USIMTA Newsletter Fall 1993 Washington DC
The MacNeil/Lehrer NewsHour PCS Auction Story Featuring Lynnea Bylund filmed in 1994 and aired in 1995
Wireless Phone Service Competiton Gets Underway 1995
Letter from FCC Chairman Reed Hundt invitation to join President Clinton and VP Al Gore in celebrating the Reinvention of Government 1995 
USIMTA Takes Aim at Federal Court Decision to Deny Wireless Cable Competition 1996

FCC Report and Order NOTICE April 17, 1997: USIMTA FILES COMMENTS BEFORE THE FEDERAL COMMUNICATIONS COMMISSION
Lynnea, Catalyst House Founder (July 16, 1999) has —
New Deal Special Project Beginning in 1998 Lynnea worked with the co-founder of America Online, Clive Smith whose technical team developed New Deal – a remarkable software suite that revitalizes the older 286/386/486 PCs for education and under-privileged markets. Lynnea has assisted in raising money, opening foreign markets, opening domestic markets, arranging political connections, attending high level meetings with the United Nations and the World Bank to brainstorm media events based on a very special New Deal project.
Organized Match Making Trade Missions partnered with United States Federal Department of Commerce and United States Federal Commercial Foreign Services to Sydney and Melbourne Australia, London, Manchester, Warrington and Liverpool England, Buenos Aires and Catamarca Argentina and throughout Brazil see 1999-2001 Catalyst House eNews and Press tabs.  
Catalyst House sponsored main Washington DC White House and US Department of Commerce luncheon for 92 Foreign Ambassadors to the United States for a Women in Commerce Conference in November 1999. Keynote Speaker First Lady Hillary Rodham Clinton. 
Started AD|MAX Media Solutions in 2002, an agency introducing local merchants to its "unified multi-stream" campaign. The AD|MAX unified-media approach combines quality exposure elements of both a local and worldwide Internet portal presence with local cable Tv advertisements, local Internet search marketing, residential coupon mailings, and barter-exchange commerce and economics. Leveraging the new and emerging efficiencies and interactive qualities of the Internet, cable Tv, and traditional coop-residential coupon mailings, with a barter-payment and commerce component.
Jan 17, 2007 awarded United States Federal Congressional Medal of Distinction in Recognition of Meritorious Service in Support of U.S. Small Businesses and invited to Washington DC to receive from Vice President Dick Cheney. 
Accepted an invitation from Dr. Arun Gandhi in 2010, grandson of the Mahatma, M.K. Gandhi, to join the Board of Gandhi Worldwide Education Institute
>Follow Lynnea on Twitter, LinkedIn, Facebook, Pinterest, & YouTube  
Incoming search terms: