Lynnea Bylund, Founder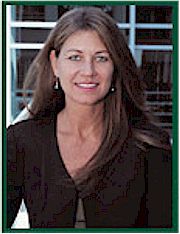 Lynnea Bylund is currently serving as President, Director of Gandhi Worldwide Education Institute, the author of Health IS Wealth! , Gandhi Legacy Tour of India 'The Book', and Seeds of Light, Planting Seeds of Love. She has three decades of experience in administration, marketing and business development in the start-up, telecommunications, and information processing industries nationally and internationally. She served as a nationally recognized spokeswoman for the emerging wireless, alternative video, and information delivery industries and has appeared on CNN, PBS, NBC, as well as in numerous trade and national publications including Wall Street Journal, Barons, Radio Communications Report, Wireless Week, America's Network and Private Cable Magazine. She is the founder of two small business-based wireless trade associations and has lobbied on Capitol Hill and at the FCC where she has spoken out strongly against the cable TV monopoly, illegal spectrum warehousing and ill-conceived congressional schemes to auction our nation's precious airwaves to the highest bidder.  Adrian Cronauer, real life character portrayed by Robin Williams in the movie Good Morning Vietnam served as Lynnea's general counsel and lobby partner on Capitol Hill. Click here to see USIMTA's Legislative History
Ms. Bylund is a founder and former CEO of a Washington DC telecommunications consulting and management company with holdings in several operating and near operating wireless communications systems and companies. In 1995 Lynnea became the first female in the world to be awarded a Broadband PCS operating permit – she was one of only 18 winners, along with Sprint, AT&T, Pacific Bell, etc. in the biggest cash auction in world history, raising a whopping $7.7 billion. Her company was awarded licenses to operate wireless systems in Kauai-Niihau Hawaii, Western, and American Samoa – South Seas Satellite Communications Corporation and Proteus, Inc. NuaNuaTV.
Lynnea is key founding team member who spearheads the successful effort to launch the first cable TV network in the South Pacific islands. We brought CNN International+ first to the island.  In 1995, our company partnered with American Samoa Community College "ASCC" to file for ITFS licenses which allowed the college to offer for-credit courses to ASCC enrolled students. Subsequent development phase was transmissions of the colleges programming to private residences and other locations in the community in order to provide adult education and training. Through the use of ITFS frequencies, ASCC offered courses that had been unavailable in the region for budgetary reasons. Through our partnership ASCC accomplished this without significant additional expense to the school. 
In early 2010 Lynnea accepted an invitation from Dr. Arun Gandhi, grandson of the Mahatma, M.K. Gandhi, to join the Board of Gandhi Worldwide Education Institute. Lynnea served as the Managing Director of Gandhi Legacy Tour founded by Arun Gandhi 2012-2019. 
Beginning in 1991 while Lynnea was living and working in Washington DC moving the USIMTA mission forward, she was in media training with Michael Sheehan. Michael coached both Adrian Cronauer and Lynnea together unveiling various strategies in order to properly handle the live and print media sources during their USIMTA and USIPCA political lobby. Click here to see video
1992-1993 in Asia Lynnea met with Hong Kong Telecommunications Secretary, Rachel Cartland, addressed small telecom enterprises in Australia on emerging small business issues, and she co-paneled the Small Telecom Issues panel at "Asia '93" sponsored by Communications Equity Associates. Lynnea met with Thaksin Shinawatra (Shinawatra Thai Silk, the oldest silk factory in Thailand) regarding the MMDS system held by International Broadcast Corporation (IBC) he controlled in Bangkok. Thaksin went onto become the Prime Minister of Thailand. Met with two retired Thailand Military General's Chirdsak Kakiattinin and Niwat Boonsong operators for their 4 channel MMDS station Bangkok One.  1993-1997 in the South Seas she attended meetings in Fiji, Western Samoa, American Samoa with Ministers of Education and Communication, Governor of American Samoa, the President of the American Samoa College, and various visiting Comsat officials who traveled to American Samoa to chart a plan of action to assist in South Seas Satellite's telecom development in that region. Lynnea has assisted in negotiating contracts between government and sustainable enterprises in the spirit of transferring technologies that make a positive impact on social sectors from Stanford University's World Internet Center to developing countries.  
USIMTA Newsletter Spring 1992 Washington DC
USIMTA Newsletter Fall 1992 Washington DC  
USIMTA Newsletter Spring 1993 Washington DC 
USIMTA Newsletter Fall 1993 Washington DC
The MacNeil/Lehrer NewsHour PCS Auction Story Featuring Lynnea Bylund aired in 1995
Wireless Phone Service Competiton Gets Underway 1995
Letter from FCC Chairman Reed Hundt invitation to join President Clinton and VP Al Gore in celebrating the Reinvention of Government 1995 
USIMTA Takes Aim at Federal Court Decision to Deny Wireless Cable Competition 1996

FCC Report and Order NOTICE April 17, 1997: USIMTA FILES COMMENTS BEFORE THE FEDERAL COMMUNICATIONS COMMISSION
Lynnea, Catalyst House Founder has — 
In 1998-1999 Lynnea spent time in Brasilia, Brazil working in the Executive Palace with the First Lady of Brazil, Ruth Cordosa Communidade Solidaria Senior Advisory Staff, UNICEF, UNESCO to introduce viable sustainable technology solutions into the social sectors of the country.  In Brazil, she held TV, radio, and newspaper press conferences, she lectured to the Federal Environment Authority, met with universities and policy leaders regarding sustainable technology solutions, co-paneled the Nucleus Integration of Science (NIC) speaking road tour with Edgar Mitchell, Peter Russell and Elisabet Sahtouris, and accepted an invitation to become a permanent NIC advisory board member.  NIC the Brazilian NGO served as the Latin American representative to Mikhail Gorbachev, Stephen Rockefeller and Maurice Strong's Earth Charter.  
New Deal Director of Special Projects Beginning in 1998 Lynnea worked with Clive Smith, a catalyst, an early stage team member of visionaries who together fomented America Online. Clive Smith whose technical team developed New Deal – a remarkable software suite that revitalizes the older 286/386/486 PCs for education and under-privileged markets. Lynnea as a consultant assisted in raising money, strategic partnership introductions, opening foreign markets, opening domestic markets, arranging political connections, international government relations introductions, attending high-level meetings with the United Nations and World Bank representatives to brainstorm media events based on a very special New Deal project. 
Catalyst House sponsored main Washington DC White House and US Department of Commerce luncheon for 91 Foreign Ambassadors to the United States for a Women in Commerce Conference in October 1999. Keynote Speaker First Lady Hillary Rodham Clinton. Catalyst House, in cooperation with BWN, arranged an international press conference for Clive Smith, Sheila Shisulu, and Dennis Weaver. Washington DC – October 18, 1999.
Organized Match Making Trade Missions partnered with United States Federal Department of Commerce and United States Federal Commercial Foreign Services to Sydney and Melbourne Australia, London, Manchester, Warrington and Liverpool England, Buenos Aires and Catamarca Argentina.  See 1999-2001 Catalyst House eNews and Press tabs.  
Co-founded AD|MAX Media Solutions in 2002, an agency introducing local merchants to its "unified multi-stream" campaign. The AD|MAX unified-media approach combines quality exposure elements of both a local and worldwide Internet portal presence with local cable Tv advertisements, local Internet search marketing, residential coupon mailings, and barter-exchange commerce and economics. Leveraging the new and emerging efficiencies and interactive qualities of the Internet, cable Tv, and traditional coop-residential coupon mailings, with a barter-payment and commerce component.
Beginning in 2005 Lynnea Bylund accepted appointment at the behest of Congressman Tom Reynolds (R-NY), as Honorary Chairwoman of the National Republican Congressional Committee's Small Business Advisory Council.  As such, she will be playing a role in helping to advance President Bush's pro small business agenda during the next year.  Small business issues played a central role in Bush's recent State of the Union speech: "To make our economy stronger and more competitive, America must reward, not punish, the efforts and dreams of entrepreneurs.  Small businesses will be the heart of America's renewed economic growth." | The Catalyst Newsletter Volume 5 Issue 5 | See page 5 continued on 8 for the full story.
Jan 17, 2007 awarded United States Federal Congressional Medal of Distinction in Recognition of Meritorious Service in Support of U.S. Small Businesses and invited to Washington DC to receive from Vice President Dick Cheney. 
Accepted an invitation from Dr. Arun Gandhi in 2010, grandson of the Mahatma, M.K. Gandhi, to join the Board of Gandhi Worldwide Education Institute
Catalyst House Historical Overview – CAT Turns 11 Years Old – July 16, 2010
Entered partnership with Dr. Arun Gandhi, served as Managing Director of Gandhi Legacy Tour 2012-2019. Gandhi Legacy Tour of India and Gandhi Legacy Tour of South Africa.
Follow Lynnea on Twitter, LinkedIn, Facebook, Pinterest, & YouTube