A Busy Week with AVANI's Anuradha Bhosale!
A Busy Week! From Lynnea Bylund's Journal
Friday May 25, 2012 Fellow Gandhi Worldwide Education Institute (GWEI) director Scott Kafora and Anuradha Bhosale of AVANI in Kolhapur India arrive Los Angeles International (LAX) airport 4:04 pm. I ran extra late due to heavy holiday traffic. We had to rely on telepathic communications combined with faith and a sense of trust to connect given Scott was not traveling with a cellular telephone.
It was a real relief to see Scott and Anuradha on the airport curbside waiting.  I pull over, we greet, hug and then we load their belongings into my car. What a happy and exciting moment. We drove onward and discussed the trip highlights Anuradha has experienced her first time in North America, as well as the work GWEI is doing with AVANI as we cruised from Los Angeles to San Clemente, California.  
Anuradha and Scott received the real Los Angeles traffic jam ("carmageddon") experience. We got off the freeway at the Beach Blvd exit in Huntington Beach and I drove them by my high school, Marina High (Vikings), my grammar school Haven View (Trojans), then we traveled along the coast through Huntington Beach, Newport Beach, Corona Del Mar, Laguna Beach, and Dana Point showing them the homes along the hills of the Southern California coastlines.
There was less traffic at this hour of the day while traveling down the rugged coastline and it is such a breathtaking drive along Pacific Coast Highway. I showed them the Laguna Beach Upper Three Arch Bay home where I lived in the 90s. We finally arrive at my apartment/office in San Clemente, they meet Marcus ADMAX's Marketing Director and one of the professionals who has been helping with In-Kind "Search Engine Optimization" ("SEO") efforts for GWEI. Marcus has prepared a scrumptious Thai green curry meal and dazzled everyone. We enjoyed getting to know each other better, talking about our lives, interests, and joked overlooking the vast Pacific Ocean. Anuradha has a fabulous sense of humor and was mesmerized by the views.  I did not sleep a wink, I was deeply relaxed, wide awake with ample energy, did not feel tired at all.
Saturday May 26th, I took Anuradha and Scott to Disneyland. My friend,
Charles Ahlers president of the Anaheim/Orange County Visitor & Convention Bureau since 1992. He oversees the Bureau's convention and tourism marketing efforts and serves as the chief executive officer. Charles lives in San Clemente, he drove to meet us at Disneyland 8:00 am on his 18 year wedding anniversary Memorial Holiday weekend to sign Scott, Anuradha and I into the two parks free of charge. Charles wife is involved in the International Tourism business. 
We started with the Disneyland park. We first went to It's a Small World After All, it was thrilling watching Anuradha experience this ride. She was amazed at the level of detail that went into the design, the landscaping, everything that went into the making of this experience for children. We went into Toon Town and as she pumped the box of dynamite, she causes the building behind her to blow, all staged, she gets scared not realizing it was a fantasy, we all laughed, the excitement continues.
From there, we made our way to the Pirates of the Caribbean ride and she was unsure what we had gotten her into but we continued to explain to her that this was all staged. The next ride we take her to is the Haunted Mansion; we are just walking onto the rides with a very little wait. We enter the ride, which is an elevator that drops, ghosts and ghouls, Anuradha gets scared and grabs my hand and will not let go. Once we loaded into the car she relaxed. We continue on to pick up the Mark Twain boat which Scott was keen on as Mark Twain plays a meaningful role to him.  We took the Safari Adventure, she liked the India influence and was impressed with the vision Walt Disney materialized. We walked around the entire park excluding Tomorrow Land. This took us about 4 hours and then we went over to the California Adventure side of the park. The highlight was "Soaring Over California" where we were in simulated hang gliders over parabolic screens as we "soared" as if we were in actual hang gliders soaring over the state of California. It was incredible!
"Travel is favored to narrow mindedness, bigotry, and prejudice." and "I never let my schooling interfere with my education." are two Mark Twain quotes that  inspired Scott as a boy.
We did not have to stand in any lines, so we finished both sides of the park and were home by 3:00 with the rest of the afternoon to relax at home and enjoy dinner and good conversation.
After our return from Disneyland to our San Clemente "base camp" I showed Scott and Anuradha the accounting cloud solution we use to maintain the GWEI QuickBooks financial file and the secured electronic document storage management solution for all financial and legal source documents. I also introduced them to ASANA a cloud-based to-do plus project management system that Catalyst has been testing.
We discussed AVANI web development, FB and twitter accounts for AVANI. We updated Anuradha's FB profile and established the AVANI non-profit FB page. 
Sunday May 27th – We started the day with a Whale Watching tour from Dana Wharf at Dana Point Harbor. It was thrilling to see large pods of dolphins in their natural habitat. They were swimming alongside the boat and jumping out of the water, over each other, and then swimming under the boat.  Anuradha was cautious at first, but once she got her "sea legs" on, and understood the movement of the dolphins, she would bolt with the crowd to the side of the boat to get the best view of the dancing dolphins.  We toured the Dana Point Harbor and the Ocean Institute before returning home.
This evening Daniel Madenes, assistant teacher at Salisbury University came over to our San Clemente apartment/office and Anuradha and Scott shared the latest AVANI presentation material and spent time catching up with him. We enjoyed an Indian food dinner with Daniel.  Daniel is a Gandhi Legacy Tour of India alumni and volunteered with AVANI during his time in India.
Monday May 28th –  We started the morning with a Green Smoothie Drink prior to traveling to the Mission San Juan Capistrano which has the distinction of being home to the oldest building in California still in use, a chapel built in 1782. A Catholic Church founded by Father Junipero Serra November 1, 1776 (Nov 1st is my paternal grandmother's birthday) and the Franciscan order. Anuradha was raised Catholic and appreciated visiting this historical landmark in Orange County.
After our Mission visit, we travel to Huntington Beach, to my family home where I raised since 10 months old. She met my mother, father, two uncles and their ladies. We enjoyed a Memorial Day Holiday barbeque at my parents. Anuradha raised some funds through pre-sales of the beaded jewelry for my mom to introduce to her charity. Anuradha enjoyed my uncles sense of humor.
Once we arrived home around 9:00 pm we had our conference calls with marketing team and GTI in Australia.
1) Conference call with Simon Ford regarding the Google Ad Campaign strategy around Sponsor a Child.
2) We review www.CalEarth.org website and communications. This was the favorite solution prior to seeing it on site.
3) Line up a conference call with Green Technology Institute Leadership – We watched the video on Green Haiti
Tuesday May 29th – Soka University (www.soka.edu) We toured Soka University, which has a Gandhi Hall and a statute of Bapu. Arun spoke at the dedication of the Gandhi Hall in the Gymnasium as that was the only location on the property to hold the 2300 people who came to hear him. Wendy Harder, Director of Community Relations who has been with the organization since the acquisition of the land for the institution. Anuradha gave a compelling presentation.  Wendy was moved and mentioned that maybe the Soka Indian Dance Troup could be responsible for sponsoring Anuradha next year so she can speak to the students. I will follow up with her on this note.
After leaving Soka, we traveled to our next meeting I lined up with Sandra Morgan.  Sandra  heads up The Global Center for Women & Justice at Vanguard University. Sandra immediately connected with Scott and began joking with him about how we do not need any more rich white men with cameras documenting… Anuradha immediately understood Sandra, loved her sense of humor and stated, "Sandra does what I do but on a Global Scale, I have a great deal to learn from a women like this."   Sandra is recognized globally for her expertise on combating human trafficking and working to end violence against women.
Anuradha gave her presentation; the ladies were fascinated and inspired. Sandra's husband came in to meet us and said he was one of the good guys and is in charge of Distant Learning for the University. We discussed a couple of items before arriving to the Soka and Vanguard meetings, Scott and I were discussing the interested volunteer parties wanting to come to Kolhapur to help. We discussed the need for a program that will meet the requirements of a US based University such that a student would receive credit for volunteering for AVANI. Anuradha stated she knows what needs to be done in conjunction with a University in Kolhapur such that we meet the criteria.
Once we were in the meeting and Sandra was talking she mentioned her experience with internships so Scott jumped on it immediately and asked her to work with us in developing the intern program and she agreed. The other thing we spoke of in the car before the meeting is for Scott and Anuradha to come through California first next year on the way to the Chicago based annual GWEI board meeting so they are here before school lets out.
Sandra told Anuradha direct of her and my efforts and how we tried to pull a gathering together but the students graduated, May 25th, coupled with the fact that they were visiting on Memorial Day made it difficult to have a student event well attended. So we told Sandra that Anuradha could come through California first next year. She had Leslie go get her appointment book so she could set a firm date for next year and organize something with GWEI/Lynnea that will rally all of the local women's organizations together where Anuradha will be the featured speaker. We set the date of April 15, 2013. Sandra wished she did not have to leave but she had to catch her flight. She wrote to me the following Sunday expressing her gratitude and how excited she is to get to know us all better.
Olamendi's – Maria Olamendi has offered to open their restaurant up for a fundraiser, they hosted us for an authentic Mexican meal. Maria Olamendi sat with us, after she served us a variety of dishes from the menu. She explained what each dish was and how she prepared the dishes. Anuradha and Maria became fast friends. Maria listened to Anuradha presentation afterwards. She said she would like to add her pebble of sand into the box, and that she would like us to make a donation box to keep at her restaurant to raise funds throughout the year. Richard Nixon popularized the Olamendi's restaurant, Maria is interested in attending the Gandhi Legacy Tour. Her sister in law lives and works in Mexico City on behalf of Human Rights Issues, there were photos of Kofi Annan and Patricia Olamendi family member. Anruadha says, I want to meet him. Maria gives me the number of Patricia Olamendi who was photographed with Kofi Annan. The restaurant is known for its photos and patrons involved in world politics.
Wednesday May 30th – Cal-Earth Institute – Today we visited www.Calearth.org. We traveled approx 1 hour 40 minutes from our home base and spent 5 hours on the site in Hesperia, California viewing the various eco-dome structures made from earth. Cal Earth has a fun policy, if you refer to the building material as dirt instead of "earth" you have to drop down to the earth and put out some push-ups. The only two that had to get down and do the push-ups were Scott and I.
Prior to our departure to Hesperia and CalEarth a rare Falcon landed on our balcony and we all took note observing its statuesque beauty. A most auspicious sign! The Falcon is a solar emblem for success, victory and rising above a situation!
We toured each and every dome, from cooking, to bio-waste, sleep dwelling, pottery dome, a beautiful community center and we were all impressed with the solution. We took photos and short video, obtained a book and DVD from CalEarth.  We would like to have our GWEI board meeting at the facility next year and have a tour of the Cal-Earth Hesperia property.
Here is a model of the Eco-dome which builds the domes side by side with a larger one in the middle.  This model had a shower, kitchen, sink and toilet.
We could have someone from CalEarth come to Kolhapur, train Scott and a few leaders on how to build these low cost super adobe earth domes. The other option is to come out to California for a one week workshop at $1600.00US to begin.  Scott would still need to work with long-time experts well trained in Cal-Earth's building techniques.  
The daughter of Nader Khalili lives in Orange County and serves as the CFO. I wrote the initial intro letter to them inclusive of some American-Farsi salutations when arranging the tour for us. Nader's daughters name is Sheefteh Khalili. The late Nader Khalili was an award winning Persian Architect who invented the super adobe eco-dome building method.
Merry's – We have also lined up www.Merrys.biz as an outlet to sell AVANI products on an on-going basis. Mary, the owner is thrilled to have AVANI apart of her family of product offerings. Mary told us what helps to sell her products, Scott and I understand and are developing what she needs.
Thursday May 31st – We spent the day home by the ocean before Scott and Anuradha traveled back to India. Anuradha wanted to take a walk along the Pacific Ocean. We collected shells, rocks for counting, came back and packed up a bag with pine cones, seeds, shells, rocks. I sent home shells I had collected of the decades at the various beaches of Southern California, Hawaii and Fiji. I did keep a small bowl of each type of shell and saved the shells from Naitauba, Fiji. I was happy to hear they made it back to Kolhapur with the shells.
Anuradha and I went into the ocean and got wet, the water was warm, the sand was soft and it was fun to watch her enthusiasm for the breaking waves. As we walked back to the house from the beach, the train approached, so we stopped at the tracks to let it pass, she says, "that was cool."
Anuradha was getting excited to begin her journey back home. We began to pack up all the remainder of her things. She was traveling for 5 weeks in one small carry-on bag. What woman does that?
We were sad to say good-bye, happy for the time we enjoyed together and excited that they would be back next year and for a longer stay. I am so grateful and thankful.
After Departure of Scott and Anuradha – 
We have brought Berit Schurke on board as the Chairwoman of the "Youth in Action Committee" for Gandhi Worldwide Education Institute. She is interested in studying Journalism and social media is a big part of that fields future. She is currently an admin on our GWEI Facebook page as a start and we are going to teach her how to blog post on the GWEI site which she is very excited about. She even made her first post, she is researching and showing me links to get herself more comfortable.
I spoke to the Unite-to-Light (solar lights) people, they are going to be matching us on an on-going basis with Rotary members who want to sponsor Unite-To-Light lights for AVANI. They are going to advertise this on their website – the Santa Barbara District Governor is who made the intro and who is making this happen in partnership with us. We met him at the head table of Rotary International Palm Springs event. There will be a link on the GWEI website for people to sponsor the lights as well. The US sponsors will pay for the lights, we will send them down to AVANI, the ladies can sell them and use the funds for AVANI.
As we said, busy week!
——————————————–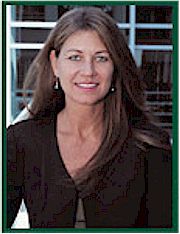 Lynnea Bylund is managing director of Gandhi Legacy Tours, Director of Gandhi Worldwide Education Institute, founder of Catalyst House and has nearly three decades of experience in administration, marketing and business development. She was a nationally recognized spokeswoman for the emerging alternative video and information delivery industries. She has a degree in holistic health-nutrition from the legendary and controversial health educator and activist Dr. Kurt Donsbach, she is the founder of two not-for-profit small business-based wireless trade associations and has lobbied on Capitol Hill and at the FCC where she has spoken out strongly against the cable TV monopoly, illegal spectrum warehousing and ill-conceived congressional schemes to auction our nation's precious airwaves to the highest bidder.
Ms. Bylund is a founder and former CEO of a Washington DC telecommunications consulting and management company with holdings in several operating and developmental wireless communications systems and companies. In 1995 Lynnea became the first female in the world to be awarded a Broadband PCS operating permit – she was one of only 18 winners, along with Sprint, AT&T, and Verizon in the biggest cash auction in world history, raising a whopping $7.7 billion. Lynnea also spear-headed the successful effort to launch the first cable TV network in the South Pacific islands.
… > Follow Lynnea on:  LynneaBylund – Twitter – LinkedIn – FaceBook – Pinterest & YouTube