India Proclaims the Emancipation of its Cetaceans
Cetaceans Granted Unprecedented 'Non-Human Persons' Rights in India
The nation of India has become the first country to officially recognize dolphins and whales as "non-human persons," whose rights to life and liberty "must be respected."  Dolphin sea parks that were being built across the country will instead be shut down.
India's Ministry of Environment and Forests has advised state governments to ban 'dolphinariums' and other commercial entertainment that involves the capture and confinement of cetacean species such as orcas and bottlenose dolphins. In a statement, the government said research had clearly established cetaceans are highly intelligent and sensitive, and that dolphins "should be seen as 'non-human persons' and as such should have their own specific rights."
 "This opens up a whole new discourse of ethics in the animal protection movement in India," said Puja Mitra from the Federation of Indian Animal Protection Organizations (FIAPO). Mitra is a leading voice in the Indian movement to end dolphin captivity. (click image below to enlarge)
From WakingTimes.com –
The move comes after weeks of protest against a dolphin park in the state of Kerala and several other marine mammal entertainment facilities which were to be built this year. Animal welfare advocates welcomed the decision.
"The scientific evidence we provided during the campaign talked about cetacean intelligence and introduced the concept of non-human persons," she said in an interview with DW.
Indiais the fourth country in the world to ban the capture and import of cetaceans for the purpose of commercial entertainment – along with Costa Rica, Hungary, and Chile.
Dolphins are persons, not performers
The movement to recognize whale and dolphins as individuals with self-awareness and a set of rights gained momentum three years ago in Helsinki, Finland when scientists and ethicists drafted a Declaration of Rights for Cetaceans. "We affirm that all cetaceans as persons have the right to life, liberty and well-being," they wrote.
The signatories included leading marine scientist Lori Marino who produced evidence that cetaceans have large, complex brains especially in areas involved in communication and cognition. Her work has shown that dolphins have a level of self-awareness similar to that of human beings. Dolphins can recognize their own reflection, use tools and understand abstract concepts. They develop unique signature whistles allowing friends and family members to recognize them, similar to the way human beings use names.
"They share intimate, close bonds with their family groups. They have their own culture, their own hunting practices – even variations in the way they communicate," said FIAPO's Puja Mitra.
>> read more at WakingTimes
——————————————–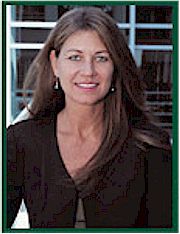 Lynnea Bylund is managing director of Gandhi Legacy Tours, Director of Gandhi Worldwide Education Institute, founder of Catalyst House and has nearly three decades of experience in administration, marketing and business development. She was a nationally recognized spokeswoman for the emerging alternative video and information delivery industries. She has a degree in holistic health-nutrition from the legendary and controversial health educator and activist Dr. Kurt Donsbach, she is the founder of two not-for-profit small business-based wireless trade associations and has lobbied on Capitol Hill and at the FCC where she has spoken out strongly against the cable TV monopoly, illegal spectrum warehousing and ill-conceived congressional schemes to auction our nation's precious airwaves to the highest bidder.
Ms. Bylund is a founder and former CEO of a Washington DC telecommunications consulting and management company with holdings in several operating and developmental wireless communications systems and companies. In 1995 Lynnea became the first female in the world to be awarded a Broadband PCS operating permit – she was one of only 17 winners, along with Sprint, AT&T, and Verizon in the biggest cash auction in world history, raising a whopping $8 billion. Lynnea also spear-headed the successful effort to launch the first cable TV network in the South Pacific islands.
… > Follow Lynnea on:  +LynneaBylund – Twitter – LinkedIn – FaceBook – Pinterest & YouTube