Gandhi's Life in Color
Recently, and just in time for the holidays, I was gifted MAHATMA, Gandhi's Life in Colour: a wonderful new Gandhi bio-pictorial book.  The publisher, GandhiServe Foundation, operates the world's largest repository of digitized Gandhi historical media. This is a fabulous ground-breaking photo book, impressive in its size and volume of images; many of which previously unseen by me.
This grand assemblage includes a short forward by Dr. Bindeshwar Pathak, the eminent sociologist and social reformer who increasingly is becoming known in India and abroad as the "Toilet Guru" for his efforts to bring modern toilet facilities to 300 million Indians who are still forced to defecate in the open, and to utilize such facilities to generate renewable-energy bio-gas.
Gandhi's Life in Color
MAHATMA, Gandhi's Life in Colour, reintroduces to the world the iconic figure of Gandhi through preciously rare images and archival material. An interdisciplinary labor of love, Gandhi historians and scholars, photographic authorities and digital designers collaborated to transform black and white photographs into color images and authentic historical documents.
Painstakingly assembled and published by GandhiServe India, this uniquely imposing pictorially beautiful biography presents nearly 1,300 photographs spanning the entirity of Gandhi's life in color, from 1869 thru his death in 1948, traversing 690 pages and weighing in at over 14 pounds, MAHATMA is the ultimate coffee table book for any student, lover, or adherent of Gandhian history and philosophy.
This beautiful tome vibrantly reveals Gandhi's life in color through a one-of-a-kind collection of extraordinarily mesmerizing images. The photos are also very efficiently blended with deep archived content, including news articles and political satire and narrative, revealing a thorough review of the life of the Mahatma.
The effect of Gandhi's life in color, given to the photographs, renews them with relevance, transporting the reader ever closer to scenes of the past while preserving profound admiration for a man who continues making impact across the planet.
In the end I am so deeply grateful and honored to be holding such a piece of work.  It is an indescribable feeling to gaze upon historic black and white images of Bapuji, his family and community in color. The timeline format is extremely useful in understanding Gandhiji's evolution into one of the all-time greatest social political leaders who has ever lived.
You may browse the online version for free, but seriously, this work belongs on your coffee table.  PURCHASE HERE
——————–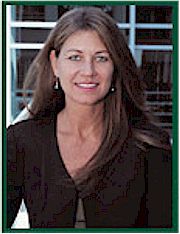 Lynnea Bylund is managing director of Gandhi Legacy Tours, Director of Gandhi Worldwide Education Institute, founder of Catalyst House and has nearly three decades of experience in administration, marketing and business development. She was a nationally recognized spokeswoman for the emerging alternative video and information delivery industries. She has a degree in holistic health-nutrition from the legendary and controversial health educator and activist Dr. Kurt Donsbach, she is the founder of two not-for-profit small business-based wireless trade associations and has lobbied on Capitol Hill and at the FCC where she has spoken out strongly against the cable TV monopoly, illegal spectrum warehousing and ill-conceived congressional schemes to auction our nation's precious airwaves to the highest bidder.
Ms. Bylund is a founder and former CEO of a Washington DC telecommunications consulting and management company with holdings in several operating and developmental wireless communications systems and companies. In 1995 Lynnea became the first female in the world to be awarded a Broadband PCS operating permit – she was one of only 18 winners, along with Sprint, AT&T, and Verizon in the biggest cash auction in world history, raising a whopping $7.7 billion. Lynnea also spear-headed the successful effort to launch the first cable TV network in the South Pacific islands. 
Follow Lynnea on:
+LynneaBylund – Twitter – LinkedIn – FaceBook – Pinterest & YouTube