Meet Rajendra Singh – The Waterman of India
A tip of the hat goes to Tushar Gandhi for introducing us to this amazing innovator …
Rajendra Singh is a man on a mission – he wants to stop a Third World War from breaking out because of water shortage. Singh, known as the "waterman of India", is a celebrated water reclaimationist from the Alwar district of Rajasthan India. Singh won the Stockholm Water Prize, an award known as "the Nobel Prize for water", in 2015. The prize honors individuals, organizations and institutions whose work contributes to the conservation and protection of water resources, and to the well-being of the planet and its inhabitants.
Previously, Singh won the Ramon Magsaysay Award for community leadership in 2001 for his pioneering work in community-based efforts in water harvesting and water management.  He runs an NGO called 'Tarun Bharat Sangh', based in village Kishori-Bhikampura in Thanagazi tehsil, near the Sariska Tiger Reserve, and has helped villagers take charge of water management in their semi-arid area through the use of johad rainwater storage tanks, check dams and other time-tested as well as path-breaking techniques. Starting from a single village in 1985, over the years TBS helped build over 8,600 johads and other water conservation structures to collect rainwater for the dry seasons, has brought water back to over 1,000 villages and revived five rivers in Rajasthan, Arvari, Ruparel, Sarsa, Bhagani and Jahajwali.
The Grand Ancient Science of Aquifers
Singh learned to know the sense of flow and the science of aquifers before adopting water conservation methods, "Know the earth, its curves, and soil and water flow before setting out to conserve water," Singh says. "The balance between the subsurface, the underground, and deep underground should be maintained."
"The johad is key to revitalizing the natural remaining aquifers of an otherwise arid area," says Singh. 
The johad, a large crescent-shaped dam made of earth and rocks, dates back to 1500 BC and were designed not only to hold runoff from monsoon rains, but also help this water percolate into the ground and help improve the water table. But these large earthen structures require substantial manpower and are typically community projects.
After Singh's first successes other villages needed little encouragement. "The idea spread like fire in the parched villages," Singh wrote in 2009. "Village people started approaching me for helping them to do the same in their areas."
Between 1985 and 2007, he recorded, some 8,600 such structures in over 1,068 villages across 6,500 square kilometres had been built by local communities working with the Tarun Bharat Sangh.
The impact of these johads was spectacular. The water table—the depth underground from where water may be extracted—rose from about 100 metres to between about 13 metres and 3 metres. The area under single cropping increased from 11% to 70%, and the area under double cropping went from 3% to 50%. Forest cover expanded from 7% to 40%.
Since 1985 Rajendra and the TBS have built 8,600 johads, to collect rainwater in some 850 villages in 11 districts in India, and there is no indication that they're going to slow down anytime soon.  Besides the fact that he's giving people their livelihood back the people in these villages now understand how to keep a plentiful supply of groundwater at all times, and if needed how to get more.  Along with being able to build and maintain the johads the villagers can now pass these skills onto future generations to ensure the survival of their traditional way of life.  Rajendra has dedicated his life to water, and has helped thousands of people return to a way of life they have had for centuries but were close to losing. 
In his citiation, the Stockholm Water Prize Committee said the water problems of today cannot be solved by science or technology alone. "They are instead human problems of governance, policy, leadership, and social resilience. Rajendra Singh's life work has been in building social capacity to solve local water problems through participatory action, empowerment of women, linking indigenous know-how with modern scientific and technical approaches and upending traditional patterns of development, resource use, and social norms."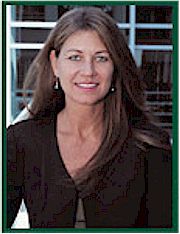 Lynnea Bylund is managing director of Gandhi Legacy Tours, Director of Gandhi Worldwide Education Institute, founder of Catalyst House and has nearly three decades of experience in administration, marketing and business development. She was a nationally recognized spokeswoman for the emerging alternative video and information delivery industries. She has a degree in holistic health-nutrition from the legendary and controversial health educator and activist Dr. Kurt Donsbach, she is the founder of two not-for-profit small business-based wireless trade associations and has lobbied on Capitol Hill and at the FCC where she has spoken out strongly against the cable TV monopoly, illegal spectrum warehousing and ill-conceived congressional schemes to auction our nation's precious airwaves to the highest bidder.
Ms. Bylund is a founder and former CEO of a Washington DC telecommunications consulting and management company with holdings in several operating and developmental wireless communications systems and companies. In 1995 Lynnea became the first female in the world to be awarded a Broadband PCS operating permit – she was one of only 18 winners, along with Sprint, AT&T, and Verizon in the biggest cash auction in world history, raising a whopping $7.7 billion. Lynnea also spear-headed the successful effort to launch the first cable TV network in the South Pacific islands.
…     > Follow Lynnea on:  +LynneaBylund – Twitter – LinkedIn – FaceBook – Pinterest & YouTube