Gold at $10,000? Gold Wars part-2
"There is a war against gold," writes economist Gary North. North is the savvy speculator, who, like Doug Casey, hasn't just been right about gold and silver and the economy in general – Gary North called it right 25 years ago when he urged his readers to invest in cellular license applications at the FCC. North is an economic visionary.
Related post: The Gold War Has Begun
North: "Politicians hate a rising price of gold. So do central bankers. A rising price of gold testifies against the politicians, who spend more money than they collect in taxes or borrow at interest, and it also testifies against central bankers, whose promises to stop rising prices is a lie that has not come true since about 1939."
Source: GaryNorth.com
According to Gary North, politicians and central bankers do whatever they can to ridicule gold and gold buyers. They do whatever they can to drive down the price of gold – everything except the one thing that would drive it down: cease inflating.
Gold has risen to match price inflation. But has not risen slowly and steadily.  Because gold has moves in spurts for a few years, then stagnates or falls (1980-2001), people hear about gold in the tail end of the bull phase. They buy. Then they look for reasons why they bought.  This is true of most markets. Gold and silver are no exceptions.
The people who bought after one of the bull moves tend to become true believers in gold. There are good reasons to become a true believer in gold, but the most popular one is a bad reason: "I just bought gold."
North has written a 120+ page treatise that could be renamed "Everything You Need To Know About Gold (before its too late)."  We have embedded it here — you may expand it to full size using the button in the lower-right corner of the embed, or you may click the link below and download it to your computer in PDF.
——————————————–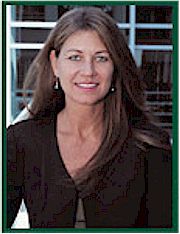 Lynnea Bylund is a director of Gandhi Worldwide Education Institute, founder of Catalyst House and has nearly three decades of experience in administration, marketing and business development. She was a nationally recognized spokeswoman for the emerging alternative video and information delivery industries. She has a degree in holistic health-nutrition from the legendary and controversial health educator and activist Dr. Kurt Donsbach, she is the founder of two not-for-profit small business-based wireless trade associations and has lobbied on Capitol Hill and at the FCC where she has spoken out strongly against the cable TV monopoly, illegal spectrum warehousing and ill-conceived congressional schemes to auction our nation's precious airwaves to the highest bidder.
Ms. Bylund is a founder and former CEO of a Washington DC telecommunications consulting and management company with holdings in several operating and developmental wireless communications systems and companies. In 1995 Lynnea became the first female in the world to be awarded a Broadband PCS operating permit – she was one of only 17 winners, along with Sprint, AT&T, and Verizon in the biggest cash auction in world history, raising a whopping $8 billion. Lynnea also spear-headed the successful effort to launch the first cable TV network in the South Pacific islands.
… > Follow Lynnea on:  +LynneaBylund – Twitter – LinkedIn – FaceBook – Pinterest & YouTube