Time To Toss The 9/11 Blather!
How Scared of Terrorism Should You Be?  Not very.  Do you even know how many Americans have been killed in terrorist attacks inside the United States since the September 11, 2001, attack?  You are four times more likely to be killed by a lightning bolt than by a terror attack.   Ronald Baily, a science correspondent at Reason.com has broken down the statistical basis for our post-9/11 terror hysteria.
It turns out that peanuts and bathtub drownings (the non-waterboard variety) are by far more dangerous to Americans than terrorists. "On this 10th anniversary, we will certainly remember those who died so tragically. But we should also recognize that terrorism is a hollow threat to which we should not surrender one iota of our liberties," opines Dr. Baily.
FBI agents and CIA intelligence officials, constitutional law experts, Time Magazine, and the Washington Post have all said that U.S. government officials "were trying to create an atmosphere of fear in which the American people would give them more power".
MS at The Economist posts:
"JEFFREY GOLDBERG disparages a Los Angeles Times piece in which an expert makes the familiar point that people's reactions to terrorist attacks are overblown, given that (outside the Muslim world) roughly the same number of people die drowning in bathtubs as die in terrorist attacks by Islamic radicals. Mr Goldberg thinks this is a specious comparison: unlike bathtub drownings, terrorist attacks…
"… can have a profound effect on society and the economy. The deaths of ten people in bathtub accidents won't cause people to fear leaving their homes; but imagine the impact of 10 deaths in a terrorist bombing of a shopping mall, or a movie theater. And imagine if it happens more than once. The economic impact could be devastating…And consider the impact of terrorism on the Constitution, and on our collective self-conception as an open and free society. Just look at the stress placed on our constitutional freedoms by 9/11.
"James Fallows correctly responds that Mr Goldberg is confusing an is with an ought.* Precisely because people are disproportionately and unwisely likely to respond to terrorist attacks by declining to leave their homes and by acceding to curtailment of civil liberties, it's the duty of right-thinking (and statistically literate) people everywhere to persuade them not to overreact."
Fear of Terrorism Makes People Stupid writes Washington's Blog –
Sociologists from four major research institutions investigated why so many Americans believed that Saddam Hussein was behind 9/11, years after it became obvious that Iraq had nothing to do with 9/11.
The researchers found, as described in an article in the journal Sociological Inquiry (and re-printed by Newsweek):
Many Americans felt an urgent need to seek justification for a war already in progress
Rather than search rationally for information that either confirms or disconfirms a particular belief, people actually seek out information that confirms what they already believe.
"For the most part people completely ignore contrary information."
"The study demonstrates voters' ability to develop elaborate rationalizations based on faulty information"
People get deeply attached to their beliefs, and form emotional attachments that get wrapped up in their personal identity and sense of morality, irrespective of the facts of the matter.
"We refer to this as 'inferred justification, because for these voters, the sheer fact that we were engaged in war led to a post-hoc search for a justification for that war.
"People were basically making up justifications for the fact that we were at war"
"They wanted to believe in the link [between 9/11 and Iraq] because it helped them make sense of a current reality. So voters' ability to develop elaborate rationalizations based on faulty information, whether we think that is good or bad for democratic practice, does at least demonstrate an impressive form of creativity.
An article yesterday in Alternet discussing the Sociological Inquiry article helps us to understand that the key to people's active participation in searching for excuses for actions by the big boys is fear:
Subjects were presented during one-on-one interviews with a newspaper clip of this Bush quote: "This administration never said that the 9/11 attacks were orchestrated between Saddam and al-Qaeda."The Sept. 11 Commission, too, found no such link, the subjects were told. "Well, I bet they say that the commission didn't have any proof of it," one subject responded, "but I guess we still can have our opinions and feel that way even though they say that." Reasoned another: "Saddam, I can't judge if he did what he's being accused of, but if Bush thinks he did it, then he did it." Others declined to engage the information at all. Most curious to the researchers were the respondents who reasoned that Saddam must have been connected to Sept. 11, because why else would the Bush Administration have gone to war in Iraq?

The desire to believe this was more powerful, according to the researchers, than any active campaign to plant the idea.
Do you even know how many Americans have been killed in terrorist attacks inside the United States since the September 11, 2001, attack?
MAYBE 16, but only IF you include these:
An Egyptian, Hesham Mohamed Hadayet, killed two Israelis at the El Al ticket counter at the Los Angeles airport on July 4, 2002. On June 1, 2009, Abdulhakim Muhammed killed one soldier at a recruiting center in Little Rock, Arkansas, and Army psychiatrist Maj. Nidal Hasan killed 13 soldiers during a shooting rampage in at Fort Hood, Texas in November 2009.
Ronald Bailey continues –
Checking the Global Terrorism Database, one finds that an additional 14 Americans were killed in broadly defined domestic terrorism incidents since September 2001. Five died from anthrax attacks (2001); two died in an attack on a Knoxville church (2008); two are suspected to have been killed by members of the Minutemen American Defense group in Arizona (2009); an abortion provider was killed in Wichita, Kansas (2009); a guard was stabbed to death at the Holocaust Museum in Washington, D.C., (2009); two died in Austin when a man crashed his light plane into a government building over a dispute with the IRS (2009); and a neo-Malthusian terrorist was shot by police during a hostage incident at the Discovery Channel in Silver Spring, Maryland (2009). That adds up to a grand total of 30 Americans killed in terrorist incidents inside the United States in the last 10 years.
In addition, the National Counterterrorism Center has been compiling worldwide deaths of private U.S. citizens due to terrorism since 2005. Terrorism is defined as "premeditated, politically motivated violence, perpetrated against noncombatant targets by subnational groups or clandestine agents."
In 2010 (the latest report), 15 Americans were killed in terrorist attacks; nine died in 2009; 33 in 2008; 17 in 2007; 28 in 2006; and 56 in 2005. The vast majority of private U.S. citizens killed in terrorist attacks died in the war zone countries of Iraq and Afghanistan. So the sad tally of Americans killed by terrorists around the world since 2005 comes to a total of 158, yielding an annual rate 16 Americans killed by terrorists outside of the borders of the United States.
Taking these figures into account, a rough calculation suggests that in the last five years, your chances of being killed by a terrorist are about one in 20 million. This compares annual risk of dying in a car accident of 1 in 19,000; drowning in a bathtub at 1 in 800,000; dying in a building fire at 1 in 99,000; or being struck by lightning at 1 in 5,500,000. In other words, in the last five years you were four times more likely to be struck by lightning than killed by a terrorist.
The National Consortium for the Study of Terrorism and Responses to Terrorism (START) has just published, Background Report: 9/11, Ten Years Later [PDF]. The report notes, excluding the 9/11 atrocities, that fewer than 500 people died in the U.S. from terrorist attacks between 1970 and 2010. The report adds, "From 1991-2000, the United States averaged 41.3 terrorist attacks per year. After 2001, the average number of U.S. attacks decreased to 16 per year from 2002-2010."
Of course, the police and politicians will cite the lack of deaths from terrorism as evidence that their protective measures are working. Earlier this year, the conservative Heritage Foundation compiled a list of 39 terror plots that had been foiled since September 2001. Going through the list, about 23 of the plots might plausibly have resulted in terror attacks of one sort or another. Several were aimed at subways, military bases, and shopping malls. To get a feel for the number of people that might be killed in typical terrorist attacks, consider that four subway bombs killed 52 people in London in 2005; the deadliest attack on a military base killed 13; and blowing up the Alfred P. Murrah Federal Building in Oklahoma City, Oklahoma, killed 187 people in 1995.
Making the huge assumption that all 23 plausible plots would have succeeded in killing an average of 100 Americans each, that means that 2,300 would have died in the last 10 years, or about 230 per year. (This implies a rate that is 10 times higher than the rate between 1970 and 2010, excluding the 9/11 attacks, by the way.) Even at this higher rate, your chances of dying in a terrorist attack would be about 1 in 1.7 million.
Ohio State University political scientist John Mueller and Mark Stewart, an engineering professor at University of Newcastle in Australia recently estimated that the U.S. has spent $1 trillion on anti-terrorism security measures since 2001 (this figure does not include the costs of the wars in Iraq and Afghanistan). Assuming that 2,300 Americans might have been killed by terrorists inside the United States, this implies a cost of more that $400 million dollars per life saved. Typically when evaluating the costs of protective regulations, federal government agencies set the value of a life at about $9 million.
However, terrorism is especially frightening (that's why they call it "terrorism"), so the average citizen might want to spend double the usual amount to prevent a death. But still suggests that on a reasonable benefit-cost basis public and private spending is 20 times too much to prevent deaths from terrorist attacks. Now let's retrospectively add the tragic 3,000 deaths from the 9/11 attacks to take into account the remote possibility that terrorists might be able to pull off another similarly spectacular assault; that still means that nearly $200 million is being spent per plausible life saved.
A good bit of the trillion dollars has supported measures that threaten our liberties by beefing up the national security state. Since 2001, we all get to enjoy airport security theater; we must carry proper "papers" in order to gain admission to federal buildings; and federal minions have felt free to wiretap without warrants.
On this 10th anniversary, we will certainly remember those who died so tragically. But we should also recognize that terrorism is a hollow threat to which we should not surrender one iota of our liberties.
Ronald Bailey is Reason magazine's science correspondent.
His book Liberation Biology: The Scientific and Moral Case for the Biotech Revolution is now available from Prometheus Books.
——————————————–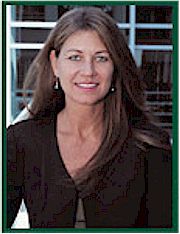 Lynnea Bylund is a director Gandhi Worldwide Education Institute, founder of Catalyst House and has nearly three decades of experience in administration, marketing and business development. She was a nationally recognized spokeswoman for the emerging alternative video and information delivery industries. She has a degree in holistic health-nutrition from the legendary and controversial health educator and activist Dr. Kurt Donsbach, she is the founder of two not-for-profit small business-based wireless trade associations and has lobbied on Capitol Hill and at the FCC where she has spoken out strongly against the cable TV monopoly, illegal spectrum warehousing and ill-conceived congressional schemes to auction our nation's precious airwaves to the highest bidder.
Ms. Bylund is a founder and former CEO of a Washington DC telecommunications consulting and management company with holdings in several operating and developmental wireless communications systems and companies. In 1995 Lynnea became the first female in the world to be awarded a Broadband PCS operating permit – she was one of only 18 winners, along with Sprint, AT&T, and Verizon in the biggest cash auction in world history, raising a whopping $7.7 billion. Lynnea also spear-headed the successful effort to launch the first cable TV network in the South Pacific islands.
… > Follow Lynnea on:  +LynneaBylund – Twitter – LinkedIn – FaceBook – Pinterest & YouTube