Frankenapple: Not Just Another Bad Apple
Thanks to the biotech industry's relentless quest to control our food, McDonald's, Burger King and even school cafeterias will soon be able to serve up apples that won't turn brown when they're sliced or bitten into.*
*Source: Organic Consumers Association
A new, almost entirely untested genetic modification technology, called RNA interference, or double strand RNA (dsRNA), is responsible for this new food miracle. Scientists warn that this genetic manipulation poses health risks, as the manipulated RNA gets into our digestive systems and bloodstreams. The biotech industry claims otherwise.
Of course, like any non-organic apple, the new GMO Arctic® Apple will be drenched in toxic pesticide residues, untested by the U.S. Food & Drug Association (FDA) and likely unlabeled. And of course these shiny new high-tech apples will be cheap, priced considerably lower than a pesticide-free, nutrient-dense, old-fashioned organic apple that turns a little brown after you slice it up.
When the Biotech Industry Organization gathers next week in Chicago for the 2013 BIO International Convention, BIOTECanada will present its "Gold Leaf Award for Early Stage Agriculture" to Okanagan Specialty Fruits, Inc. (OSF), purveyor of the Arctic® Apple, slated for approval in the U.S. this year. We hate to upset the biotech apple cart, but a pesticide-intensive GMO apple, produced through a risky manipulation of RNA, doesn't deserve a place on our grocery shelves, much less in the agriculture hall of fame.
That said, the Arctic "Frankenapple" is expected to be approved this year by the U.S. Department of Agriculture (USDA), responsible for protecting agriculture from pests and diseases. It does not require approval by the FDA, which is responsible for human food and animal feed.
Just one more bad apple
Apples, that is, apples that haven't been certified organic, already are on the list of Should-Be-Forbidden fruits. They reliably top the Environmental Working Group's Dirty Dozen list, for both the volume and the stunning array of pesticides consistently found on them. According to the Pesticide Action Network's analysis of the most recent USDA data, apples tested positive for 42 pesticides, including organophosphate and pyrethroid pesticides. Both are endocrine disruptors, both have suspected neurological effects, and both are considered especially toxic for children. (Organophosphates are the basis for nerve gases used in chemical warfare, and have been linked to the development of ADHD in kids.)
Given the grim report card of non-organic apples, some might say it really doesn't make any difference if we start tinkering with the apple's genetic RNA. After all, unlike the case with GMO corn or salmon, scientists aren't injecting pesticides or genes from foreign plants or animals into the genes of apples to create the Frankenapple. While most existing genetically engineered plants are designed to make new proteins, the Arctic Apple is engineered to produce a form of genetic information called double-stranded RNA (dsRNA). The new dsRNA alters the way genes are expressed. The result, in the Arctic Apple's case, is a new double strand of RNA that genetically "silences" the apple's ability to produce polyphenol oxidase, an enzyme that causes the apple to turn brown when it's exposed to oxygen.
Harmless? The biotech industry, OSF and some scientists say yes. But others, including Professor Jack Heinemann (University of Canterbury, New Zealand), Sarah Agapito-Tenfen (from Santa Catarina University in Brazil) and Judy Carman (Flinders University in South Australia), say that dsRNA manipulation is untested, and therefore inherently risky.
>> Continue reading at OrganicConsumers.org
——————————————–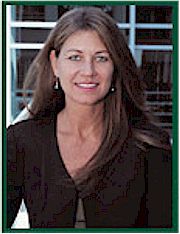 Lynnea Bylund is managing director of Gandhi Legacy Tours, Director of Gandhi Worldwide Education Institute, founder of Catalyst House and has nearly three decades of experience in administration, marketing and business development. She was a nationally recognized spokeswoman for the emerging alternative video and information delivery industries. She has a degree in holistic health-nutrition from the legendary and controversial health educator and activist Dr. Kurt Donsbach, she is the founder of two not-for-profit small business-based wireless trade associations and has lobbied on Capitol Hill and at the FCC where she has spoken out strongly against the cable TV monopoly, illegal spectrum warehousing and ill-conceived congressional schemes to auction our nation's precious airwaves to the highest bidder.
Ms. Bylund is a founder and former CEO of a Washington DC telecommunications consulting and management company with holdings in several operating and developmental wireless communications systems and companies. In 1995 Lynnea became the first female in the world to be awarded a Broadband PCS operating permit – she was one of only 18 winners, along with Sprint, AT&T, and Verizon in the biggest cash auction in world history, raising a whopping $7.7 billion. Lynnea also spear-headed the successful effort to launch the first cable TV network in the South Pacific islands.
… > Follow Lynnea on:  +LynneaBylund – Twitter – LinkedIn – FaceBook – Pinterest & YouTube