The City that Voted Out Hunger
Brazil's fourth largest city, Belo Horizonte, teaches humanity an important lesson. A city population of 2.5 million that once had a high percentage living in abject poverty, and 20% of the children hungry for basic nutrition essentially become a proud testament of true democracy by voting out hunger.
"Hunger is not caused by a scarcity of food but a scarcity of democracy." — Frances Moore Lappe
When I lived in Belo in the late 90s the city was already 5-years along in an important experiment – by will of the voters Belo had declared food to be a right of its citizenry. The new municipal administration declared in return: "If you are too poor to buy food in the market—you are no less a citizen, and you will eat."
Frances Moore Lappe: "The city of Belo Horizonte puts "Direct From the Country" farmer produce stands throughout busy downtown areas. The city developed dozens of innovations to assure everyone the right to food, especially by weaving together the interests of farmers and consumers. It offered local family farmers dozens of choice spots of public space on which to sell to urban consumers, essentially redistributing retailer mark-ups on produce—which often reached 100 percent—to consumers and the farmers. Farmers' profits grew, since there was no wholesaler taking a cut. And poor people got access to fresh, healthy food."
From The City that Ended Hunger –
"To search for solutions to hunger means to act within the principle that the status of a citizen surpasses that of a mere consumer."
— CITY OF BELO HORIZONTE, BRAZIL
In writing Diet for a Small Planet, I learned one simple truth: Hunger is not caused by a scarcity of food but a scarcity of democracy. But that realization was only the beginning, for then I had to ask: What does a democracy look like that enables citizens to have a real voice in securing life's essentials? Does it exist anywhere? Is it possible or a pipe dream? With hunger on the rise here in the United States—one in 10 of us is now turning to food stamps—these questions take on new urgency.
To begin to conceive of the possibility of a culture of empowered citizens making democracy work for them, real-life stories help—not models to adopt wholesale, but examples that capture key lessons.
More than 10 years ago, Brazil's fourth-largest city, Belo Horizonte, declared that food was a right of citizenship and started working to make good food available to all. One of its programs puts local farm produce into school meals. This and other projects cost the city less than 2 percent of its budget.
Later in Lappe's article –
Belo's food security initiatives also include extensive community and school gardens as well as nutrition classes. Plus, money the federal government contributes toward school lunches, once spent on processed, corporate food, now buys whole food mostly from local growers.
"We're fighting the concept that the state is a terrible, incompetent administrator," Adriana explained. "We're showing that the state doesn't have to provide everything, it can facilitate. It can create channels for people to find solutions themselves."
For instance, the city, in partnership with a local university, is working to "keep the market honest in part simply by providing information," Adriana told us. They survey the price of 45 basic foods and household items at dozens of supermarkets, then post the results at bus stops, online, on television and radio, and in newspapers so people know where the cheapest prices are.
The shift in frame to food as a right also led the Belo hunger-fighters to look for novel solutions. In one successful experiment, egg shells, manioc leaves, and other material normally thrown away were ground and mixed into flour for school kids' daily bread. This enriched food also goes to nursery school children, who receive three meals a day courtesy of the city.
>>Continue reading at Axis-Of-Logic
——————————————–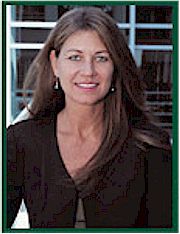 Lynnea Bylund is a Director of Gandhi Worldwide Education Institute, founder of Catalyst House and has nearly three decades of experience in administration, marketing and business development. She was a nationally recognized spokeswoman for the emerging alternative video and information delivery industries. She has a degree in holistic health-nutrition from the legendary and controversial health educator and activist Dr. Kurt Donsbach, she is the founder of two not-for-profit small business-based wireless trade associations and has lobbied on Capitol Hill and at the FCC where she has spoken out strongly against the cable TV monopoly, illegal spectrum warehousing and ill-conceived congressional schemes to auction our nation's precious airwaves to the highest bidder.
Ms. Bylund is a founder and former CEO of a Washington DC telecommunications consulting and management company with holdings in several operating and developmental wireless communications systems and companies. In 1995 Lynnea became the first female in the world to be awarded a Broadband PCS operating permit – she was one of only 18 winners, along with Sprint, AT&T, and Verizon in the biggest cash auction in world history, raising a whopping $7.7 billion. Lynnea also spear-headed the successful effort to launch the first cable TV network in the South Pacific islands.
… > Follow Lynnea on:  +LynneaBylund – Twitter – LinkedIn – FaceBook – Pinterest & YouTube