Stop Watching Us!
News reports in December 2005 first revealed that the National Security Agency (NSA) has been intercepting Americans' phone calls and Internet communications. Those news reports, combined with a USA Today story in May 2006 and the statements of several members of Congress, revealed that the NSA is also receiving wholesale copies of American's telephone and other communications records.
All of these surveillance activities are in violation of the privacy safeguards established by Congress and the US Constitution.*
*Source: Electronic Freedom Foundation
A new organization formed to oppose the broad surveillance activities of the NSA's PRISM program is calling on Congress to stop spying on Americans and reveal the full truth. Already the petition circulated by the Stop Watching Us! group has exceeded 485,000 signatures. (read the letter)
"Democracy requires an informed citizenry in order to function properly, and transparency and accountability are essential parts of that. That means knowing what our government is doing to us, in our name." – Bruce Schneier at The Atlantic
"Those who would give up essential Liberty, to purchase a little temporary Safety, deserve neither Liberty nor Safety." – Founding father Benjamin Franklin
"The revelations about the National Security Agency's surveillance apparatus, if true, represent a stunning abuse of our basic rights," the organization's open letter reads. "We demand the U.S. Congress reveal the full extent of the NSA's spying programs."
John Koetsier at VentureBeat writes –
PRISM, NSA's big data surveillance program that snags data from massive U.S. Internet and communications companies such as Microsoft, Yahoo, Google, Facebook, PalTalk, AOL, Skype, and YouTube, has Apple and other companies accused of participation denying the allegations – as has the NSA, previously – but those denials seem oddly similar and carefully constructed to truthfully tell a lie.
The 85 participating organizations include well-known companies and organizations such as Reddit, the Electronic Frontier Foundation, the Internet Archive, the Mozilla foundation, the World Wide Web Foundation, and the American Library Association. Concerned citizens who have added their names to the letter so far include author Cory Doctorow and Reddit founder Alexis Ohanian.
The initial signatories of Stop Watching Us! believe that PRISM is unconstitutional and therefore illegal, and have set up a website at StopWatching.us to collect more signatures and coalesce support for a political challenge to PRISM.
"This type of blanket data collection by the government strikes at bedrock American values of freedom and privacy," the organization's open letter reads. "This dragnet surveillance violates the First and Fourth Amendments of the U.S. Constitution, which protect citizens' right to speak and associate anonymously and guard against unreasonable searches and seizures that protect their right to privacy."
In the meantime the lawsuits against the NSA and the White House, are beginning to pile up.  Here are the first responders –
– ACLU Files Lawsuit Challenging Constitutionality of NSA Phone Spying Program
– Klayman and Strange v. NSA, et al
– Google Lawsuit Challenges N.S.A. Domestic-Spying Apparatus
Appearing on CNN recently, Ron Paul said that NSA whistleblower Edward Snowden has embarked on "a heroic effort" in telling the world about the U.S. government's spying capabilities, and warned that defending this type of unilateral, unchecked power means embracing "dictatorship" moving forward.
——————————————–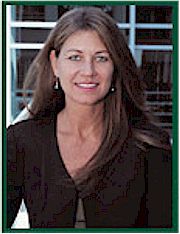 Lynnea Bylund is managing director of Gandhi Legacy Tours, Director of Gandhi Worldwide Education Institute, founder of Catalyst House and has nearly three decades of experience in administration, marketing and business development. She was a nationally recognized spokeswoman for the emerging alternative video and information delivery industries. She has a degree in holistic health-nutrition from the legendary and controversial health educator and activist Dr. Kurt Donsbach, she is the founder of two not-for-profit small business-based wireless trade associations and has lobbied on Capitol Hill and at the FCC where she has spoken out strongly against the cable TV monopoly, illegal spectrum warehousing and ill-conceived congressional schemes to auction our nation's precious airwaves to the highest bidder.
Ms. Bylund is a founder and former CEO of a Washington DC telecommunications consulting and management company with holdings in several operating and developmental wireless communications systems and companies. In 1995 Lynnea became the first female in the world to be awarded a Broadband PCS operating permit – she was one of only 18 winners, along with Sprint, AT&T, and Verizon in the biggest cash auction in world history, raising a whopping $7.7 billion. Lynnea also spear-headed the successful effort to launch the first cable TV network in the South Pacific islands.
… > Follow Lynnea on:  +LynneaBylund – Twitter – LinkedIn – FaceBook – Pinterest & YouTube