Liberty Dollars Creator Convicted of Federal Crimes
We've written a few times over the years about Bernard von NotHaus and his brave alternative currency scheme called Liberty
Dollars (New Millenium Moolah, LV Tribune 2004 and Give Us Liberty And Give Us Silver! page-11 2006).  Backed entirely by gold and silver, the Liberty Dollars had grown to over $20 million in circulation, the most successful alternate currency of its day.
But alas, the federal government apparently didn't like the plan and indicted von Nothaus and confiscated everything in sight, in a pre-dawn raid of the company's Idaho and Indiana facilities, including 9 tons of silver and gold that back the currency.  The charge, you ask?  "Counterfeiting!"
And just last week von Nothaus had his day in court, but despite a very strong trial defense, was found guilty by jurors of multiple counts of criminal fraud and counterfeiting. Jurors came to the unanimous verdict after only two hours of deliberation.
"Attempts to undermine the legitimate currency of this country are simply a unique form of domestic terrorism," U.S. Attorney Anne M. Tompkins said in a March 18 FBI press release boasting of the verdict.
Doug Hornig at Casey Dispatch writes –
Von Nothaus sees himself as a true patriot, offering a product that can function as a citizen's defense against the ravages of inflation brought on by the systematic debasement of the greenback.
Thus was born his "money," consisting of silver "rounds" – which are perfectly legal, as opposed to "coins," which would not be – and certificates redeemable in silver. (There is a smaller number of gold dollars and certs, too.) I have a Liberty Dollar in my hand right now. (Does this make me a potential co-conspirator?) It was minted in 2006, has a face value of $20, and contains an ounce of .999 fine silver. A real bargain at today's prices.
It's a thing of beauty with an obverse of Miss Liberty that, on a very passing glance, might suggest an official silver dollar from the U.S. Mint. But even a minimal closer look reveals that it isn't one. It even bears the maker's Web address, and it ain't usmint.gov (although if you go to libertydollar.org today, all you'll find is a single banner that says: Site Removed Due to Court Order).
Alternative paper currencies are not exactly unknown elsewhere in the U.S. these days. BerkShares, for example, are a currency designed and issued for the Berkshire region of Massachusetts, intended to keep money in the area when locals trade amongst themselves. Launched in September of 2006, BerkShares are issued from 12 branch offices of five local banks, which will also convert them back into Federal Reserve Notes. They incorporate anti-counterfeiting features, are accepted by more than 370 businesses in Berkshire County, and over 2 million shares are in circulation.
In addition to BerkShares, we also have the Ithaca (N.Y.) HOURS (original model for them all), the Burlington (Vt.) Bread (whose motto is "In Each Other We Trust"), the Traverse City (Mich.) Bay Buck, and several more either in operation or planned.
None has been busted. But von Nothaus has. Why? Because he both produced coin-like rounds and backed his dollars with metal. Neither of which the government could tolerate as competitors to fiat dollars and coins worth less than their metal content. Also annoying was the Liberty Dollar's wide acceptance, with about US$20 million worth – in gold-and-silver specie, redeemable certificates, and digital form – in circulation worldwide.
The mint warned him to stop. He didn't.
On November 14, 2007, the feds took to the field. Agents from the FBI and Secret Service swarmed the Liberty Dollar Company's (LDC) Indiana offices and Idaho production facilities. They seized everything in sight, including 9 tons of gold, silver, platinum and copper, along with all the company's files and all its computers. They froze LDC's bank accounts. They confiscated the gold and silver bullion that backed up the paper certificates and digital currency, and was securely held in a commercial vault on behalf of the LDC by Coeur d'Alene, Idaho's Sunshine Mint. Even the dies for minting the Liberties were taken.
It was one of the larger and more egregious confiscations of private property in U.S. history. And no one cared. Outside of the Internet and a handful of right-wing talk shows, virtually no one spoke out publicly against this atrocity. Including, ironically, Ron Paul, whose image had been featured on some of Liberty's rounds and who was then gearing up for his presidential campaign.
Despite the lack of resemblance between his products and official U.S. coins, von Nothaus was charged with counterfeiting, along with three colleagues, who are being tried separately later on this spring.
Von Nothaus was offered a plea bargain and turned it down, saying that this raid "was a direct assault against the U.S. Constitution and your right to own and use gold and silver in any way you choose," and vowing to fight the charge all the way to the Supreme Court.
The face-off down in Statesville was a classic confrontation between a single individual and the full might of the U.S. government, over some pretty basic rights.
Casey Dispatch / Money on Trial –
Last Friday, the verdict came down, and von Nothaus sent a message to his email list:
I sincerely regret to inform you that I was found guilty on all four counts regarding the Liberty Dollar in less than an hour on Friday, March 18. The only explanation is that a strong, anti-liberty person took control of a weak-willed jury and pushed the verdict through in record time in spite of well-worded Jury Instructions. A government forfeiture hearing immediately followed the conviction. PLEASE NOTE: Your property is at risk, so please continue to read these emails and take action so the government does not steal your property. An appeal is planned, but that will take years. More news to follow. An unofficial, but most interesting account of the trial is available via Heather's blog Liberty Dollar Trial.

God help you and our country as America descends into a hellish hyperinflationary future without the benefits of the Liberty Dollar.
I am very sorry our efforts to return America to value failed.
We are, too, Mr. Von Nothaus.
——————————————–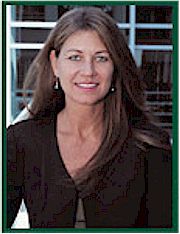 Lynnea Bylund is a Director of Gandhi Worldwide Education Institute, founder of Catalyst House and has nearly three decades of experience in administration, marketing and business development. She was a nationally recognized spokeswoman for the emerging alternative video and information delivery industries. She has a degree in holistic health-nutrition from the legendary and controversial health educator and activist Dr. Kurt Donsbach, she is the founder of two not-for-profit small business-based wireless trade associations and has lobbied on Capitol Hill and at the FCC where she has spoken out strongly against the cable TV monopoly, illegal spectrum warehousing and ill-conceived congressional schemes to auction our nation's precious airwaves to the highest bidder.
Ms. Bylund is a founder and former CEO of a Washington DC telecommunications consulting and management company with holdings in several operating and developmental wireless communications systems and companies. In 1995 Lynnea became the first female in the world to be awarded a Broadband PCS operating permit – she was one of only 18 winners, along with Sprint, AT&T, and Verizon in the biggest cash auction in world history, raising a whopping $7.7 billion. Lynnea also spear-headed the successful effort to launch the first cable TV network in the South Pacific islands.
… > Follow Lynnea on:  +LynneaBylund – Twitter – LinkedIn – FaceBook – Pinterest & YouTube