Dr. Gary Null's interview with Tushar Gandhi
Original Post: Gandhi Legacy Tour
Another remarkable person, Arun Gandhi's son and co-leader of the Gandhi Legacy Tours, Tushar Gandhi, was on the air with Dr. Gary Null, Null's 'Conversations With Remarkable Minds series. Tushar is a controversial, irreverent and passionate activist known by millions in and out of India.  Tushar is also my fellow director at Gandhi Worldwide Education Institute where he and his Mahatma Gandhi Foundation have provided major support and guidance.
1996 Tushar discovered an urn containing the ashes from Gandhi's funeral pyre, forgotten in the strong room of the State Bank of India, Cuttack. He secured permission from the Supreme Court and immersed them in the Triveni Sangam on 30 January 1997.The same year he founded the Mahatma Gandhi Foundation, of which he is currently the managing trustee.
Tushar Gandhi commemorated the 75th anniversary of the Dandi Kooch (Gandhi's famous Salt March protest), by organizing a re-enactment of the 241-mile long walk. He walked the entire stretch and was instrumental in getting the prime minister to declare the route from Sabarmati Ashram to Dandi a historic heritage route.
He is also the chairman for the Australian-Indian Rural Development Foundation, is involved in projects to prevent child trafficking, and is an ambassador of an intergovernmental institution to promote the use of micro-algae spirulina as a nutritional source to fight malnutrition.
A celebrated author and artist to boot, Tushar wrote the exhaustively researched and hotly debated "Lets Kill Gandhi: A Chronicle of His Last Days, the Conspiracy, Murder, Investigation and Trial."
He currently lives in Mumbai with his wife Sonal and children Vivan and Kasturi.
——————————————–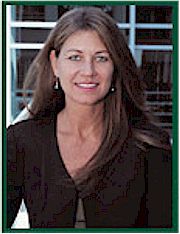 Lynnea Bylund is managing director of Gandhi Legacy Tours, Director of Gandhi Worldwide Education Institute, founder of Catalyst House and has nearly three decades of experience in administration, marketing and business development. She was a nationally recognized spokeswoman for the emerging alternative video and information delivery industries. She has a degree in holistic health-nutrition from the legendary and controversial health educator and activist Dr. Kurt Donsbach, she is the founder of two not-for-profit small business-based wireless trade associations and has lobbied on Capitol Hill and at the FCC where she has spoken out strongly against the cable TV monopoly, illegal spectrum warehousing and ill-conceived congressional schemes to auction our nation's precious airwaves to the highest bidder.
Ms. Bylund is a founder and former CEO of a Washington DC telecommunications consulting and management company with holdings in several operating and developmental wireless communications systems and companies. In 1995 Lynnea became the first female in the world to be awarded a Broadband PCS operating permit – she was one of only 18 winners, along with Sprint, AT&T, and Verizon in the biggest cash auction in world history, raising a whopping $7.7 billion. Lynnea also spear-headed the successful effort to launch the first cable TV network in the South Pacific islands.
… > Follow Lynnea on:  +LynneaBylund – Twitter – LinkedIn – FaceBook – Pinterest & YouTube