A July Fourth Message from Gandhi and Catalyst House
Mahatma Gandhi once observed that, "moral authority is never retained by an attempt to hold onto it." A decline in moral authority and increasing disenchantment is witnessed daily whether with our government or our economy. Once lost it becomes difficult to regain. July 4th, and in light of the recent Orwellian U.S. Government citizen spying revelations, it seems timely to examine examples from our nation's and Gandhi's history.
On July 4th 1934 the Sydney Herald reported that Gandhi's campaign for the emancipation of the untouchable classes, had fomented attacks and assassination attempts on him, and had revealed evidence of powerful growing hostility on the part of Hindus, who particularly resented Gandhi's attempt to secure for the untouchables the right to enter Hindu temples, draw water from wells and wash in pools, all of which had previously been exclusively reserved for the use of orthodox Hindus.*
……..*See Let's Kill Gandhi by Tushar Gandhi
On July 4th, 1776 the colonies which would later become the United States of America issued a Declaration of Independence from the mother country England.  For this small group of independent entities with no means of power to challenge the greatest power on earth it was quite an undertaking as their great strength was derived not through power but moral authority.  
It is often overlooked that within England the colonies enjoyed widespread support as the result of their moral authority. 
The real meaning of July 4th is not fireworks, picnics and barbecues – Its America's Declaration of Independence – the instigating document of our democracy – it gives us the true meaning of a patriot, one who supports our nation's ideals, while not necessarily its government.
Like India's Independence Act 1947, also from the British, it reminds us that governments are artificial creations established by the people. They are not entitled to rights, powers or privileges except as provided for by those governed. If you see the current total mess in Washington, you might get the impression that the government was in charge of everything and entitled to do anything it wants.
The founding fathers of America, like Gandhi, saw things very differently and felt that government derived its just powers from the consent of the governed and were charged by the people to ensure the equal right of all to life, liberty and the pursuit of happiness. The people are primary, not the institution of government. The current situation has totally reversed these ideals to the point that we as citizens are at the mercy of our own government. George Washington is rolling over in his grave, and so might be Gandhi.
The gift of freedom is not for any particular government or national leader to bargain or compromise. Freedom is not free – it is a very expensive treasured commodity.
"Freedom is never dear at any price. It is the very breath of life. What would a man not pay for living?" ~ Gandhi
May we all have a safe and reverent Fourth!
——————————————–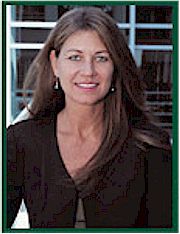 Lynnea Bylund is managing director of Gandhi Legacy Tours, Director of Gandhi Worldwide Education Institute, founder of Catalyst House and has nearly three decades of experience in administration, marketing and business development. She was a nationally recognized spokeswoman for the emerging alternative video and information delivery industries. She has a degree in holistic health-nutrition from the legendary and controversial health educator and activist Dr. Kurt Donsbach, she is the founder of two not-for-profit small business-based wireless trade associations and has lobbied on Capitol Hill and at the FCC where she has spoken out strongly against the cable TV monopoly, illegal spectrum warehousing and ill-conceived congressional schemes to auction our nation's precious airwaves to the highest bidder.
Ms. Bylund is a founder and former CEO of a Washington DC telecommunications consulting and management company with holdings in several operating and developmental wireless communications systems and companies. In 1995 Lynnea became the first female in the world to be awarded a Broadband PCS operating permit – she was one of only 18 winners, along with Sprint, AT&T, and Verizon in the biggest cash auction in world history, raising a whopping $7.7 billion. Lynnea also spear-headed the successful effort to launch the first cable TV network in the South Pacific islands.
… > Follow Lynnea on:  +LynneaBylund – Twitter – LinkedIn – FaceBook – Pinterest & YouTube