Bitcoin, that digital 'crypto' currency that we have blogged about several times over the years, by default provides an automated public ledger – a techno-currency that provides trading value instantaneously without the added 'friction' and third-party (banking) profiteering.   Bitcoin is impossible to counterfeit and promises many amazingly apparent uses, including government openness and transparency.

In principle, such crypto-currency could finally bring transparency to governments.
Bitcoin transactions are 'anonymous' because senders and receivers are represented by long sequences of code (Bitcoin wallet addresses) in lieu of personal data, but  its public ledger logs every single transaction to provide the ultimate transparency.
"[But] don't confuse anonymity with privacy," writes Eric Blair at Activist Post. "Anonymity means 'we know what you're doing but we don't know who you are', while privacy means 'we know who you are but we don't know what you're doing'. The U.S. government seems to be increasingly outlawing both anonymity and privacy for citizens while it simultaneously becomes more secretive. This path is truly the antithesis of a free society.  Yet, this lack of transparency for government and privacy for average citizens can be reversed if the government embraced bitcoin technology."
Adds Blair: "For example, imagine paying at the gas pump and the funds are immediately dispersed to the proper accounts; to the gas station's wallet, $.20 per gallon to the federal government roads' wallet, and about $.30 per gallon to your state's road wallet (exact fuel taxes here). Not only is this far more efficient than current systems, but let's follow this through a bit more. Now imagine that the government's wallets are public where anyone can view income and expenditures in real time."
On Wednesday, The US Department of Homeland Security seized a payment processing account belonging to Mt. Gox, the largest international Bitcoin trader over claims the monetary exchange service had falsified financial documents, as reported at Ars Technica.
Bitcoin threatens both the financial elite's monopoly over the economy and the online web of payment systems which have been used as a tool to crack down on free speech on the Internet, Amir Taaki, a bitcoin software developer, told RT.com in this interview.
——————————————–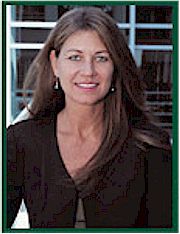 Lynnea Bylund is managing director of Gandhi Legacy Tours, Director of Gandhi Worldwide Education Institute, founder of Catalyst House and has nearly three decades of experience in administration, marketing and business development. She was a nationally recognized spokeswoman for the emerging alternative video and information delivery industries. She has a degree in holistic health-nutrition from the legendary and controversial health educator and activist Dr. Kurt Donsbach, she is the founder of two not-for-profit small business-based wireless trade associations and has lobbied on Capitol Hill and at the FCC where she has spoken out strongly against the cable TV monopoly, illegal spectrum warehousing and ill-conceived congressional schemes to auction our nation's precious airwaves to the highest bidder.
Ms. Bylund is a founder and former CEO of a Washington DC telecommunications consulting and management company with holdings in several operating and developmental wireless communications systems and companies. In 1995 Lynnea became the first female in the world to be awarded a Broadband PCS operating permit – she was one of only 18 winners, along with Sprint, AT&T, and Verizon in the biggest cash auction in world history, raising a whopping $7.7 billion. Lynnea also spear-headed the successful effort to launch the first cable TV network in the South Pacific islands.
… > Follow Lynnea on:  +LynneaBylund – Twitter – LinkedIn – FaceBook – Pinterest & YouTube
"The thing that fires me up the most," von NotHaus will say, "is this is what happens: When money goes bad, people go crazy. Do you know why? Because they can't exist without value. Value is intrinsic in man."
His name is Bernard von NotHaus, and he is a professed "monetary architect" and a maker of custom coins found guilty last spring of counterfeiting charges for minting and distributing a form of private money called the Liberty Dollar.
Mr. von NotHaus managed over the last decade to get more than 60 million real dollars' worth of his precious metal-backed currency into circulation across the country — so much, and with such deep penetration, that the prosecutor overseeing his case accused him of "domestic terrorism" for using them to undermine the government.
Of course, if you ask him what caused him to be living here in exile, waiting with the rabbits for his sentence to be rendered, he will give a different account of what occurred.
From New York Times: Prison May Be the Next Stop on a Gold Currency Journey
"This is the United States government," he said in an interview last week. "It's got all the guns, all the surveillance, all the tanks, it has nuclear weapons, and it's worried about some ex-surfer guy making his own money? Give me a break!"
The story of Mr. von NotHaus, from his beginnings as a hippie, can sound at times as if Ken Kesey had been paid in marijuana to write a script on spec for Representative Ron Paul. At 68, Mr. von NotHaus faces more than 20 years in prison for his crimes, and this decisive chapter of his tale has come, coincidentally, at a moment when his obsessions of 40 years — monetary policy, dollar depreciation and the Federal Reserve Bank — have finally found their place in the national discourse.
Neal Stephenson's cypher-punk sci-fi novel The Diamond Age takes place in a future where encrypted currencies and e-commerce have moved most economic transactions into "darknets" beyond government's capability of monitoring and regulation, causing tax bases around the world to implode and bringing on the collapse of most nation-states.
This recent video below from OnlineMBA explaining Bitcoin, while well made, appears to be grounded in such fears as the darknets raised in the Stephenson novel.
Encrypted currencies and darknet economies have been promoted by such thinkers as David de Ugarte and John Robb as a real-world model for resilient communities in the impending age of empire collapse. 
Jason Calacanis and his colleagues at LAUNCH describe Bitcoin as "The Most Dangerous Project We've Ever Seen" (May 15, 2011).  Not only is it "the most dangerous open-source project ever created," but "possibly the most dangerous technological project since the Internet itself."  It "could topple governments, destabilize economies and create uncontrollable global bazaars for contraband."
Bitcoin, the virtual peer-to-peer currency that was launched in 2009 (see CAT blog June: Barter P2P Currency Gains Traction), had a meteoric rise in April-June of this year—but after a hacking attack on the premier bitcoin exchange, the currency plummeted, then rose again. Today it traded at $2.40, down from a peak of $30, but still way up from the pennies it priced at 18 months ago.
In a recent WIRED article Benjamin Wallace reports that –
In the public's imagination, overnight the bitcoin went from being the currency of tomorrow to a dystopian joke. The Electronic Frontier Foundation quietly stopped accepting bitcoin donations. Two Irish scholars specializing in network analysis demonstrated that bitcoin wasn't nearly as anonymous as many had assumed: They were able to identify the handles of a number of people who had donated bitcoins to Wikileaks. (The organization announced in June 2011 that it was accepting such donations.) Nontechnical newcomers to the currency, expecting it to be easy to use, were disappointed to find that an extraordinary amount of effort was required to obtain, hold, and spend bitcoins. For a time, one of the easier ways to buy them was to first use Paypal to buy Linden dollars, the virtual currency in Second Life, then trade them within that make-believe universe for bitcoins. As the tone of media coverage shifted from gee-whiz to skeptical, attention that had once been thrilling became a source of resentment.
In 2006 Douglas Rushkoff, when asked The Edge Question, "What is the most dangerous idea?," replied, "Open source currency, of course."
Well now a new P2P digital currency, called Bitcoin, may provide the ideal medium to engage in commerce outside the official economy and  — it's decentralized, anonymous, and its supply is moderated by a mathematical formula to automatically deflate it over time. A truly dangerous idea.
Eric Blair at Activist Post writes: "The masses are beginning to understand that the greatest threat to human freedom is the international banking cartel and their debt-based monetary system. Together with governments, they squash any manifestation of a free marketplace and personal freedom. Between runaway money printing, corporate cartel control, subsidies and taxes, and regulations and fees; the free market is nothing more than an ideology — for now."
It would seem that the precise remedy to such a system would be decentralization of currency and banking, or functioning in an underground economy outside the system. There may be hope for accomplishing both with the new crypto-currency that is beginning to gain recognition, the Bitcoin. Can this decentralized barter currency free humanity from the grip of the slave masters and provide for a truly free-market economy?
We've written a few times over the years about Bernard von NotHaus and his brave alternative currency scheme called Liberty
Dollars (New Millenium Moolah, LV Tribune 2004 and Give Us Liberty And Give Us Silver! page-11 2006).  Backed entirely by gold and silver, the Liberty Dollars had grown to over $20 million in circulation, the most successful alternate currency of its day.
But alas, the federal government apparently didn't like the plan and indicted von Nothaus and confiscated everything in sight, in a pre-dawn raid of the company's Idaho and Indiana facilities, including 9 tons of silver and gold that back the currency.  The charge, you ask?  "Counterfeiting!"
And just last week von Nothaus had his day in court, but despite a very strong trial defense, was found guilty by jurors of multiple counts of criminal fraud and counterfeiting. Jurors came to the unanimous verdict after only two hours of deliberation.
"Attempts to undermine the legitimate currency of this country are simply a unique form of domestic terrorism," U.S. Attorney Anne M. Tompkins said in a March 18 FBI press release boasting of the verdict.
Doug Hornig at Casey Dispatch writes –
Von Nothaus sees himself as a true patriot, offering a product that can function as a citizen's defense against the ravages of inflation brought on by the systematic debasement of the greenback.
Thus was born his "money," consisting of silver "rounds" – which are perfectly legal, as opposed to "coins," which would not be – and certificates redeemable in silver. (There is a smaller number of gold dollars and certs, too.) I have a Liberty Dollar in my hand right now. (Does this make me a potential co-conspirator?) It was minted in 2006, has a face value of $20, and contains an ounce of .999 fine silver. A real bargain at today's prices.
A new documentary currently being completed by Katie Teague, called, "Money & Life" (Trailer 3:40 min.).  Here Katie talks about her documentary —
"Inspired by the possibility of generating real transformative social change from the opportunity of the current economic and financial crisis, I have been on a two year odyssey studying the money system and interviewing cutting edge thinkers and leaders on the issue of the day.
"The film proposes that money, like other social technologies, is a reflection of our consciousness as individuals and as a society. If we are indeed in the midst of a planetary evolutionary shift, then money is one of the most important aspects of the postmodern world to grapple with, given its pervasiveness in our lives and throughout the world. The film's basic inquiry is: can our understanding of money and how we relate to it be transformed to serve our highest capacities and values?"
AD|MAX Merchants To Receive RaveReviews! SANTA ANA, CA. July 31, 2002 /PRNewswire/ — AD|MAX Media Solutions managing advisor, Lynnea Bylund, announced today that the Company has secured an arrangement whereby its merchant marketing clients will receive website-based ìstreaming testimonialsî to be provided by RaveReview.biz. Read complete release in PDF (149 KB).
Science & Design Systems
Dr. Sahtouris,  is an evolutionary biologist, futurist, author, speaker and corporate consultant on Living Systems Design. Her current focus is on evolution biology as a model for organizational change in the corporate world, on the Internet, and all "…business ecologies, including…globalization and community barter as alternative currency." Travels as a speaker have taken her from Asia and Africa to Europe, North, Central and South America, Australia and New Zealand. She has made many television and radio appearances in addition to live speeches and workshops. Dr. Sahtouris is a citizen of the United States and of Greece, with a Canadian Ph.D. She did her post-doctoral work at the American Museum of Natural History in New York, taught at the University of Massachusetts and MIT, and has been a United Nations consultant on indigenous peoples. As a futurist she is a member of Humanity 3000, and consults with corporations and government organizations in Australia, Brazil and the USA. Her books include: Biology Revisioned, co-authored with Willis Harman: North Atlantic Books 1998; A Walk Through Time: From Sturdiest to Us: Wiley, NY 1998, and EarthDance: Living Systems in Evolution: Praeger Fall 1999 (formerly Gaia, Simon&Schuster 1989). Her article The Biology of Globalization appeared in Perspectives on Business and Global Change, September issue, 1997. The sustainable health and well being of humanity within the larger living systems of Earth and an intelligent self-organizing Cosmos are her context for addressing questions about the human future at local community and bioregional levels, as well as in our broadest context of global politics and economic sustainability.
EVOLUTIONARY BIOLOGIST, FUTURIST, SPEAKER, CONSULTANT
Books: EarthDance: Living Systems in Evolution
Biology Revisioned, w/ Willis Harman
A Walk Through Time: From Stardust to Us
www.sahtouris.com (professional)
www.ratical.org/lifeweb (personal)