Based partly on the work of Thomas Szasz (The Manufacture of Madness*) and produced by the Citizens Commission on Human Rights, an anti-psychiatry group – The Marketing of Madness is the definitive documentary on the psychiatric drugging industry. Here is the real story of the high income partnership between psychiatry and drug companies that has created an $80 billion psychotropic drug profit center. (source: TopDocumentaryFilms.com)
But appearances are deceiving. How valid are psychiatrists' diagnoses – and how safe are their drugs? Digging deep beneath the corporate veneer, this three-part documentary exposes the truth behind the slick marketing schemes and scientific deceit that conceal dangerous and often deadly sales campaigns.
*In his seminal work, The Manufacture of Madness, Dr. Szasz examines the similarities between the Inquisition and institutional psychiatry. His purpose is to show "that the belief in mental illness and the social actions to which it leads have the same moral implications and political consequences as had the belief in witchcraft and the social actions to which it led."
In this film you'll discover that… Many of the drugs side effects may actually make your 'mental illness' worse. Psychiatric drugs can induce aggression or depression. Some psychotropic drugs prescribed to children are more addictive than cocaine.
Source: Catalyst Enterprise Solutions
What do you have to say to your clients and prospects and what do they have to say about your business or company? You certainly do not need social media to reach out to your customers and clients but it doesn't hurt to spread your name and brand in a way others looking for someone in your field can clearly see. Social media is about more than just marketing though. It's about learning from those you engage with.
The flip side, however, is that social media management for your small business can become maddening, due to the attention drain it requires. Social media attention-deficit is on the increase, but Karen Leland at Sterling Consulting Group provided a great 5-point primer, and a cute dog story to go with.
Source: Karen Leland | Huffington Post
Earlier this week, I came across a springy King Charles spaniel happily chewing on a tennis ball, when he suddenly became aware of his owner filling up his water bowl at the drinking fountain.
Business owners often ask us what they should they be doing for social media their company. In our "expert" (LOL) opinion, this question cannot be glossed over, let alone without doing bonafide research. That being said, asking is the first step and so we will answer it with the help of social media expert Nicole Fletcher (follow her).
Here is Nicole's quick list of what your company MUST first be doing to get into the swing of things – (source: Jacob Tyler)
1. Create a Facebook fan page and Twitter account and use them. Keep them updated with fresh, relevant content and bring in your personal network for growth. Ask your community what they want to hear about and then provide them with that information. Talk to them, respond to them and do it in a timely manner…not just today, but tomorrow and the next day and the day after that. Make time for these tools – you'll be glad you did.
Source: Lynnea Bylund | Catalyst QuickBooks
Its a new era for bargain seekers with a constant stream of strongly discounted coupon offers: 40% off a Princess Cruise ticket, 55% off a facial, or $125 worth of laundry and dry cleaning for $60.
Entrepreneurs, venture capitalists, and big corporations are gambling that the new discount coupon promotional services represent a tectonic shift in consumer trends, and a profound new way to pull in new customers. Last year, Groupon, one of the largest players, turned down a $6 billion acquisition offer from Google, and LivingSocial, the Web site that distributes daily deals for restaurants, spas and retail outlets, added $400 million to its coffers last week as investors continued to funnel money into the fast-growing company.
Even the megalithic facebook is launching a Daily Deals program to test the waters. And Yahoo announced the launch of Local Offers program recently and is partnering with websites like Groupon, LivingSocial, Gilt City, and others to provide a wide selection of local deals and coupons from nearby restaurants and other local retailers.
So what's the scoop here? Can these help or hurt a small business?
Guest post by Brian Dean
Early on Video-Dean.com recognized that while online Video Marketing is one of the world's most effective online advertising formats, the Internet is the fastest growing segment in Online Marketing; when you put Video Marketing and the Internet together you have the most powerful combination today for small business advertising.
The Internet Video Marketing trend is growing exponentially. The longer your company waits to start using online video ads to build credibility, trust, loyalty and excitement for your products and services the harder it will be for your company to make sales period! Online Video Ads are definitely the way to go.
When it comes to search engine visibility, search optimized Internet Videos have much greater odds then website based search results. Internet placed Videos are 53 times more likely to appear on the first page of the online search results than ordinary Web pages!
Video-Dean.com recognizes four primary factors affecting your video's likelihood of appearing on main search page results:
1. Which Video Site Is Selected for Submission
YouTube reigns supreme in the search results at Google – but there are other video sites with good visibility results, including MetaCafe, Daily Motion, and Kewego. Same even for Bing and Yahoo, though YouTube is only slightly less prominent. Video-Dean.com recommends "cross-submitting" your business video to multiple platforms in order to maximize your potential audience and overall search engine reach.
2. Ranking From Within the "Native Platform"
The platform page one ranking of your video (as an example, YouTube's native search results affects whether it will be included in main search engine pages. Research conducted by Video-Dean.com and others indicate that virtually all of the videos showing on the main search page results also appeared on the main page of their submission site search.  And remember, YouTube, for example, is the third biggest search engine in its own right, even for so-called "local search" business queries.
3. Keyword Intention

The "Keyword intention" plays a major factor in determining whether your video is included in the main search page results. On the other hand videos that are search-optimized for transaction keywords (those including words like " purchase," "affordable," or "on sale") perform relatively poorly for main search results. Informational keywords, are what you really need to put your attention on.  These are keyword phrases that are comparative in nature ("us versus them" or "ABC compared to XYZ"), educational ("do it yourself" or "learn how to"), and informational phrases ("who is" or "what is"). Navigation keywords and phrases produced inconsistent results.  These are keywords that often include website URLs, brands, and product descriptions.  But locational keywords, like city locations and targets, counties, etc., are vital for local search video marketing.
4. Make great videos: Use your best images, if its a montage-style video. Get your message across in under two minutes. Less is more for most marketing-type videos, especially for local business search videos.
——–
Brian Dean is a nationally regarded expert on producing search engine optimized videos that work. He is the president of Las Vegas based Video-Dean.com.   Call Video Dean today at 1-888-479-5215 and find out how you can bring your business increased search engine visibility with customized Internet Marketing video ads.
At Catalyst House, we are beginning to embrace social media as a powerful marketing and branding tool – and, we've yet to think of one business that couldn't benefit from some sort of social media component in their marketing and advertising mix.
However, there are still skeptics. One of the most common questions that we get from them is, "do you think it's a fad?"
Watch this short exciting video – it paints a powerful picture of the rapid growth and pervasiveness of social media. The video is a stealth promo of last year's best seller Socionomics by Eric Qualman and it is must reading for any serious business owner… but at least watch the 4-minute video, guaranteed to expand your horizons.
We believe that it's here to stay…at least until the next paradigm shift occurs.  It's completely changing the way businesses engage with their customers and is not slowing down.
And stay tuned as we research and share ways for small business owners to catch this new wave of business potential!
Viva La Revolución!  www.lynneabylund.com  @LynneaBylund 
——————————————–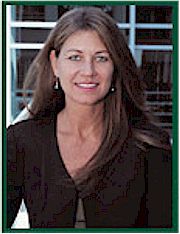 Lynnea Bylund is a Director of Gandhi Worldwide Education Institute, founder of Catalyst House and has nearly three decades of experience in administration, marketing and business development. She was a nationally recognized spokeswoman for the emerging alternative video and information delivery industries. She has a degree in holistic health-nutrition from the legendary and controversial health educator and activist Dr. Kurt Donsbach, she is the founder of two not-for-profit small business-based wireless trade associations and has lobbied on Capitol Hill and at the FCC where she has spoken out strongly against the cable TV monopoly, illegal spectrum warehousing and ill-conceived congressional schemes to auction our nation's precious airwaves to the highest bidder.
Ms. Bylund is a founder and former CEO of a Washington DC telecommunications consulting and management company with holdings in several operating and developmental wireless communications systems and companies. In 1995 Lynnea became the first female in the world to be awarded a Broadband PCS operating permit – she was one of only 18 winners, along with Sprint, AT&T, and Verizon in the biggest cash auction in world history, raising a whopping $7.7 billion. Lynnea also spear-headed the successful effort to launch the first cable TV network in the South Pacific islands.
… > Follow Lynnea on:  +LynneaBylund – Twitter – LinkedIn – FaceBook – Pinterest & YouTube
AD|MAX Merchants To Receive RaveReviews! SANTA ANA, CA. July 31, 2002 /PRNewswire/ — AD|MAX Media Solutions managing advisor, Lynnea Bylund, announced today that the Company has secured an arrangement whereby its merchant marketing clients will receive website-based ìstreaming testimonialsî to be provided by RaveReview.biz. Read complete release in PDF (149 KB).