Original post at Cloud9RealTime
While the U.S. economy sluggishly climbs back up (fingers crossed), many or most of America's small business operators are toiling harder than ever. In fact, business owners typically spend so much time managing their companies, there's scant time left to grow their companies, let alone achieve an optimal work-life balance.
The Challenge of Growth
Growing a small enterprise is a hefty challenge and, sadly speaking, other elements of life often take a backseat; recreation, relationships, even family are left with less attention as the company takes on a most demanding life of its own.
According to the Bureau of Labor Statistics, it is U.S. females managing small businesses who will create 1/3rd of the 16 million new employment jobs projected by 2018. Yet, women also carry the bulk of weight on their home front. Locating the right balance between work and life can feel overwhelming, even unbearable.
Take heart, there's good news. Today's technologies can streamline many aspects of our daily lives, and businesses are not different. Technology can simplify the functions of a business and provide owners the opportunity to recover a big chunk of their private lives by decreasing hours spent on core time-depleting responsibilities, while gaining increased business insight and oversight.
Social media networks are powerful tools for executives to use to build brand and revenues, as Gene Marks explains in a recent post at Deluxe for Business.
Take LinkedIn, for example – an entrepreneur could launch a brand profile as a part of his or her small business strategy and use it to garner fans and followers, which could later be tapped as potential buyers. This is similar to how a business would use Facebook – amass fans, then market new goods and services to them. is one of the few social sites that reach out specifically to professionals, and since there is no need to add any personal life information, you don't have to worry about keeping one separated from the other.
Gene Marks: "Entrepreneurs can leverage LinkedIn in other ways. For business-to-business firms that have relatively small client bases, LinkedIn can enhance relationship-building. When it comes to making sales, establishing a relationship can go a long way – the more a business owner knows about his or her targets, the easier he or she can connect with them."
July 16, 2011: With the release of the Summer 2011 newsletter The Catalyst! CAT turned 12 years old – July 16th, 1999, was the official launch of Catalyst House, when a small eclectic (and eccentric) group of visionaries and innovators decided to engage in a new business model that emphasized philanthropic entrepreneurship, social justice, and a bit of radical chic.
For the past 3-years, our CAT eNEWS has emphasized 'small business intel' – but our 12th birthday marks the return of our traditional editorial bent – mid market service and integration, strategic alliances, and more!  
No, we certainly haven't abandoned our small business guidance role – Small Business Intelligence and Updates are alive and well at our Catalyst House Blog, the ADMAX Marketing Blog and the www.CatalystHouse.BIZ Blog.  
A bit of history –
The name Catalyst House was bestowed upon it by that marvelous name-smith and CAT Advisor Fred Lehrman
In nostalgia of the day, the very first newsletter issue of Catalyst eNews can be found here – 
Volume-1 Issue-1 September 1999 may be found here.
We initially started Catalyst House, Inc., summer of 1999, while I lived in Cambridge, Mass. shortly after I returned from Brazil, working on a very special project with officials of that country and the founder of AOL Clive Smith.
… and stick it to Wall Street at the same time! Sounds like the best of both worlds to us!
In November 2009 Ellen Brown wrote at AlterNet that bailing out the banking system "…has only fixed the economy for bankers and the wealthy; it has not done much to address either the fundamental problem of unemployment or the debt trap so many Americans find themselves in."
The Bank of North Dakota may seem like a sole-surviving relic of a bygone era.  As a "state-owned" bank, it offers discounted loans to farms and agriculture, students and education, andsmall companies.  It serves as an important  economic development agency and a "banker's bank" that reduces the loan risks of private banks and assists the private banks to finance bigger business projects.
The Bank of North Dakota had over $5 billion in assets and a $4 billion loan portfolio at the end of 2009, and it made nearly $60 million in profits in that year, setting a record for the seventh straight year. This was at a time when the entire banking and financial sectors were reeling from the collapse.   Over the past 10 years, the bank channeled over $300 million in profits to North Dakota's state treasury.
Source: Catalyst Enterprise Solutions
What do you have to say to your clients and prospects and what do they have to say about your business or company? You certainly do not need social media to reach out to your customers and clients but it doesn't hurt to spread your name and brand in a way others looking for someone in your field can clearly see. Social media is about more than just marketing though. It's about learning from those you engage with.
The flip side, however, is that social media management for your small business can become maddening, due to the attention drain it requires. Social media attention-deficit is on the increase, but Karen Leland at Sterling Consulting Group provided a great 5-point primer, and a cute dog story to go with.
Source: Karen Leland | Huffington Post
Earlier this week, I came across a springy King Charles spaniel happily chewing on a tennis ball, when he suddenly became aware of his owner filling up his water bowl at the drinking fountain.
In the early 90s, we fought hard against the advent of high bid auction of commercial airwaves. (See USIMTA/USIPCA Lobbying History & Airwaves Auction Winner) We argued at the FCC and before Congress repeatedly, until we were hoarse and blue in the face, that auctions of communications spectrum, like cellular phone and wireless broadband frequencies would stifle competition and freeze out the several thousand small independent "wildcatters," whom we represented … and who we were, as well.
But we always assumed that once an auction mechanism replaced the lotteries of construction permits (ie, FCC licenses) that the airwaves would in fact be sold to the big players.
But alas, since 1993 when spectrum auctions were mandated by Congress, the US Govt. has quietly given away well over a half trillion dollars in spectrum (90% of all licensing, in fact!) that was supposed to be auctioned to the highest bidder. A 2007 study demonstrates that the lotteries that were occurring prior to 1993 were much more honest and transparent.   Well duuhh.
"The third rail of spectrum policy is the rotten, special interest politics that has driven lawmakers to give away the public's airwaves to private interests without public compensation. In the vast stream of government reports seeking to reform spectrum policy since 1993, one looks in vain for more than a token acknowledgement, let alone a serious and sustained discussion, of this giveaway."
The Art of Spectrum Lobbying
America's $480 Billion Spectrum Giveaway:
How it Happened, and How to Prevent it from Recurring
Source: Lynnea Bylund | Catalyst QuickBooks
Its a new era for bargain seekers with a constant stream of strongly discounted coupon offers: 40% off a Princess Cruise ticket, 55% off a facial, or $125 worth of laundry and dry cleaning for $60.
Entrepreneurs, venture capitalists, and big corporations are gambling that the new discount coupon promotional services represent a tectonic shift in consumer trends, and a profound new way to pull in new customers. Last year, Groupon, one of the largest players, turned down a $6 billion acquisition offer from Google, and LivingSocial, the Web site that distributes daily deals for restaurants, spas and retail outlets, added $400 million to its coffers last week as investors continued to funnel money into the fast-growing company.
Even the megalithic facebook is launching a Daily Deals program to test the waters. And Yahoo announced the launch of Local Offers program recently and is partnering with websites like Groupon, LivingSocial, Gilt City, and others to provide a wide selection of local deals and coupons from nearby restaurants and other local retailers.
So what's the scoop here? Can these help or hurt a small business?
Pull is in the air. Everyone knows and loves Google. We pull movies and news items on demand. But this is just the surface of
a more profound movement that is reshaping the world around us. The growing stress we all feel in our professional lives is not just a reflection of the current economic downturn. It reflects the mounting pressure we feel when we start to realize that our traditional ways of living and working are increasingly broken.
THE POWER OF PULL: How Small Moves, Smartly Made, Can Set Big Things in Motion (Basic Books; April 2010) by John Hagel III, John Seely Brown, and Lang Davison, goes beyond the often distracting surface events and examines the deep forces reshaping our world. It helps us to understand that pull is far more than search or accessing media on demand. Drawing on stories and examples from around the world, the authors show us how pull can be more systematically used to shape serendipity. Harnessing the power of pull can also bring us together in new ways to drive more rapid performance improvement (the authors highlight such diverse arenas as extreme surfing and China's emerging large scale business networks) and provide powerful platforms to more fully achieve our potential.
Our latest findings are in, and while not earth shattering, that many small business owners have learned to work smarter and do more with less.
OBAMA CONFERS WITH WARREN BUFFETT
Latest polls show –
– Nearly seven out of ten (68%) disagreed that healthcare reform efforts would benefit their businesses
– Nine out of ten small business owners agreed that current stimuli do not benefit small businesses
– 62% will invest more in marketing; specifically, lead generation
– More than 60% said they will run their business more aggressively in 2010
Pollsters for the above data included Forbes, Businessweek, and MerchantCircle.
Lynnea was the founder of two small business-based wireless trade associations – USIMTA and USIPCA – and has lobbied on Capitol Hill and at the FCC where she has spoken out strongly against the cable TV monopoly, illegal spectrum warehousing and ill-conceived congressional schemes to auction our nation's precious airwaves to the highest bidder. Lynnea is a founder and former CEO of a Washington DC telecommunications consulting and management company that had holdings in several operating and near operating wireless communications systems and companies.
View Lynnea's Lobbying History
USIMTA Newsletter Spring 1992 Washington DC
USIMTA Newsletter Fall 1992 Washington DC  
USIMTA Newsletter Spring 1993 Washington DC 
USIMTA Newsletter Fall 1993 Washington DC
At Catalyst House, we are beginning to embrace social media as a powerful marketing and branding tool – and, we've yet to think of one business that couldn't benefit from some sort of social media component in their marketing and advertising mix.
However, there are still skeptics. One of the most common questions that we get from them is, "do you think it's a fad?"
Watch this short exciting video – it paints a powerful picture of the rapid growth and pervasiveness of social media. The video is a stealth promo of last year's best seller Socionomics by Eric Qualman and it is must reading for any serious business owner… but at least watch the 4-minute video, guaranteed to expand your horizons.
We believe that it's here to stay…at least until the next paradigm shift occurs.  It's completely changing the way businesses engage with their customers and is not slowing down.
And stay tuned as we research and share ways for small business owners to catch this new wave of business potential!
Viva La Revolución!  www.lynneabylund.com  @LynneaBylund 
——————————————–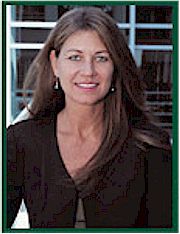 Lynnea Bylund is a Director of Gandhi Worldwide Education Institute, founder of Catalyst House and has nearly three decades of experience in administration, marketing and business development. She was a nationally recognized spokeswoman for the emerging alternative video and information delivery industries. She has a degree in holistic health-nutrition from the legendary and controversial health educator and activist Dr. Kurt Donsbach, she is the founder of two not-for-profit small business-based wireless trade associations and has lobbied on Capitol Hill and at the FCC where she has spoken out strongly against the cable TV monopoly, illegal spectrum warehousing and ill-conceived congressional schemes to auction our nation's precious airwaves to the highest bidder.
Ms. Bylund is a founder and former CEO of a Washington DC telecommunications consulting and management company with holdings in several operating and developmental wireless communications systems and companies. In 1995 Lynnea became the first female in the world to be awarded a Broadband PCS operating permit – she was one of only 18 winners, along with Sprint, AT&T, and Verizon in the biggest cash auction in world history, raising a whopping $7.7 billion. Lynnea also spear-headed the successful effort to launch the first cable TV network in the South Pacific islands.
… > Follow Lynnea on:  +LynneaBylund – Twitter – LinkedIn – FaceBook – Pinterest & YouTube
by Lynnea Bylund 2004-2005
————-
THE ECONOMY
White House Small Business Agenda
HEALTH