Announcing the 6-month companion journal to the publication Seeds of Light Planting Seeds of Love, Kindness, and Compassion: Living Your Legacy!   
Seeds of Light Planting Seeds of Love, Kindness, and Compassion is filled with nonviolent practice consideration ideas, activities, and examples at the end of each chapter.  The Foreword by Arun Gandhi spotlights the importance of value-based education.   Seeds of Light begins with a Montessori Peace Tree planting and concludes with Gandhi's Tree Lesson.  The last chapter in the book is dedicated to Gandhi's Tree lesson where he has his grandson document acts of passive and physical violence cultivating his education in the path of nonviolence. This legacy journal is a guide geared toward the youth, yet applicable to people of all ages and stages of growth. | Mahatma Gandhi and Maria Montessori 
With violence on the uptick, especially in our schools throughout the nation, it is time we re-evaluate our curriculum and begin to integrate value based options to help children understand and overcome passive-violent tendencies. 
As Arun Gandhi explains –  
"Instead of teaching people the importance of respect and compassion we teach them that success means material gains and that everyone must aspire to make a lot of money.  We teach our children to be motivated and be successful in life.  In insidious ways we teach them to be selfish and greedy.  This means they do not learn how to love, respect, understand or be compassionate towards those who are less fortunate.  

In short, education is not only what one learns in school but what kind of foundation they get at home and whether the young people realize that education is a lifelong experience.  We must have an open, absorbing mind that will learn from every experience and every encounter they have through their lives.  Most of the time young people are given the impression that once they get their certificate their education stops."   
Seeds of Light Living and Journaling Your Legacy provides a simple and encouraging method to discover your innate intelligence and focus on deeper meanings and evolutionary growth and healing from within.  This journal makes an ideal gift for loved ones.
AUTHOR: LYNNEA BYLUND
– CLICK AVAILABLE FORMATS –
8.5×11 Paperback / $29.95
ISBN: 979-8-9855271-1-7
8.25×11 Hardcover / $39.95
ISBN: 979-8-9855271-0-0
13×11 Deluxe 'Landscape Coffee Table' Book / $179.95
ISBN: 979-8-2102056-4-3 – Click to Order
PAGES: 120 (all editions)
Contact: [email protected]
Download or Print: Sales Sheet
————————————————————-
"His was a challenging journey –
– and it changed the world."
——————————————————————
He was a delicate and fragile man with glasses and a customary Hindu waistcloth, used a bamboo walking stick, and had a near-toothless smile. His outward appearance was that of a humble unassuming holy man; and fortified only with terrific bravery and an unshakeable dedication to nonviolent resistance Gandhi persevered and ultimately prevailed over one of history's greatest empires.
Gandhi Legacy Tour of India does not focus on places of tourist interest, but rather places of human interest. It is designed to educate in the essence of Mahatma Gandhi's philosophy of nonviolence and how individuals may apply it to bring about socio-economic change.
Journey with us as we recreate the Tour through words and pictures!
"The opportunity to travel with Arun and Tushar Gandhi on the
2009-2010 Gandhi Legacy Tour of India was life-changing;
as an American working on behalf of nonviolence, I gained a new
sense of depth, connection and vitality for carrying the Mahatma's
work into future generations.
This captivating book captures the essence of these tours!"
– Kit Miller / Director Emeritus –
M.K. Gandhi Institute for Nonviolence
 ABOUT THE AUTHOR
Lynnea Bylund has a degree in holistic health and nutrition from the legendary and controversial health researcher, educator and activist Doctor Kurt Donsbach; She is the former Managing Director of Gandhi Legacy Tours; Emeritus Director of Gandhi Worldwide Education Institute; Founder of Catalyst House; and has over three decades of knowledge in corporate administration marketing and business development. Through the 90s she was a nationally recognized spokeswoman for emerging broadband video and information delivery industries. Lynnea is the founder of two not-for-profit small business-based wireless trade associations and has lobbied on Capitol Hill and at the FCC where she has spoken out strongly against the cable TV monopoly, illegal spectrum warehousing and congressional schemes to auction our nation's precious airwaves to the highest bidder.
Lynnea is enthusiastically available to give her well-received talks and presentations about Gandhi Legacy Tours of India and South Africa AND Gandhi's vision of a future "Sarvodaya" society — where everyone enjoys a good standard of living with attendant rights & privileges.
Every sale of the Gandhi Legacy Tour of India 'The Book' benefits under-privileged children.  For more information, or to make or consider your gracious direct donation to any of the groups featured in 'The Book', a list of organizations links is maintained for your convenience at our website – www.catalysthouse.net/donations.
Recently I hosted Tushar Gandhi and his lovely wife Sonal during their brief visit to Las Vegas, and as we dined on fine Indian cuisine at the wonderful Gandhi Cuisine restaurant the discussion turned to the subject of Gandhi's teachers. For our memorable evening we were joined by the eminent UNLV Gandhi scholar, Satish Sharma, who authored four books on that very subject.  Gandhi had four prominent early teachers that helped shape his perennial philosophy of Peace: Rajchandra Ravjibhai Mehta from India, Leo Tolstoy from Russia, John Ruskin from England, and Henry David Thoreau from America. 
Dr. Sharma shared that his earliest memories related to the idea of peace and nonviolence went back to childhood days and that "I have always favored pacifist tendencies and orientations, and practiced them." With that orientation, it was only a matter of time that Dr. Sharma would become interested in the pacifists and peace-makers like Gandhi and others. Dr. Sharma adds that through his works he simply wanted people to think of Gandhi, his teachers, and their peace principles. He says: "You have to pay attention to peace and pacifism, you have to believe that without peace and pacifism your lives are going to be miserable, and nations' lives are going to be miserable too."
Dr. Sharma's works on Gandhi's teachers certainly add to that discussion. For the world, he says: "Ultimately the world is to be guided not by political leaders, but by visionaries. Ideas are much stronger than policies and planning. Ideas make the world go around. And only if they are peaceful ideas, are they going to work."
UNLV co-sponsored Dr. Sharma's research along with his publisher – Gujarat Vidyapith, Ahmedabad, India in which we visit on the Gandhi Legacy Tour of India.  His four-book series, published respectively in 2005, 2009, 2011, and 2013.
See:  'Gandhi's Teachers: Henry David Thoreau' by Satish Sharma
Basic information about the five visionaries, what they were known for, and what were their main lessons that considerably impacted societies all around the world.
[Side note: Dr. Sharma invited Lynnea Bylund to talk to his students about the work of Gandhi Worldwide Education Institute and Gandhi Legacy Tour at UNLV on September 21, 2015 (International Peace Day). His graduate level course is: Issues in Diversity and Developing Multicultural Competence.]  Video of Lynnea Bylund's talk at UNLV.
"United Nations Economic and Social Council chamber New York City 2"
by MusikAnimal – Own work. Licensed under CC BY-SA 4.0 via Commons.
 

Gandhi Worldwide Accepted by United Nations Economic and Social Council


Special Consultative Status Bestowed on 

Gandhi Children's NGO by UN
WACAUNDA, Ill., Aug. 28, 2015 /PRNewswire-USNewswire/ — "The UN Consultative Status for our organization will enable us to actively engage with ECOSOC and its subsidiary bodies, as well as with the United Nations Secretariat, programs, funds and agencies in a number of ways," stated Arun Gandhi, the organization's founder and 5th grandson of the Mahatma Gandhi.
In a letter dated July 23, 2015 (World Peace Day, coincidently) the UN ECOSOC acting Chief Alberto Padova wrote: "The new status entitles the Gandhi Worldwide Education Institute to designate official representatives to the United Nations Headquarters in New York and the United Nations offices in Geneva and Vienna… and you may designate authorized representatives to sit as observers at public meetings of ECOSOC and its subsidiary bodies, General Assembly, Human Rights Council and other United Nations intergovernmental decision-making bodies."
"This status will help future fund raising efforts and open up GWEI's voice at the UN. GWEI will be allowed to host this status at our website and make it part of our grant detail, exec summary, business plan and press release narrative," said Lynnea Bylund the GWEI director who marshaled the ECOSOC appointment initiative and application process over the past two years.
The ECOSOC Special Consultative Status is reserved for non-profit organizations. GWEI was approved by the United Nations department's special committee to apply in August 2013. GWEI's application and work was subsequently scheduled for review by 17 representatives from UN member countries On May 29, 2015, GWEI was officially recommended for Special Consultative Status.
"GWEI now has the option to attend meetings, provided written statements, make oral statements, organize parallel events, and participate in debates, dialogues, panel discussions and informal meetings. Human right issues, peace, security, poverty, status of woman's issues, trafficking, child rights to education, sustainable development, social development, and technology are some of the issues GWEI will address," added Lynnea Bylund.
In addition to the ECOSOC appointment Arun Gandhi has been invited by UN General Assembly President Sam Kutesa to address a high-level UN forum declaring a New Culture of Peace on September 9, 2015 in New York.
About Gandhi Worldwide Education Institute
The Gandhi Worldwide Education Institute, a 501c-3 charitable organization, has embarked on an ambitious multi-pronged program to help eradicate the scourge of poverty and human degradation. "Poverty is the worse form of violence," Mahatma Gandhi said. The priority of the GWEI is to rescue children from the poorest sections of Indian society, those who are the first to become victims of criminal gangs; the second priority is to build local institutions that serve as shelters and learning centers, where the rescued children will receive essential nutrition and education – nourishment for body, mind, and soul. Visit Gandhi Worldwide Education Institute website and blog at www.gandhiforchildren.org for further information and/or to place a donation.
SOURCE: Gandhi Worldwide Education Institute


Mahatma Gandhi Grandson to provide Keynote Address at Brazilian Education Conference
Arun Gandhi to speak at Salvador Bahia Annual Forum: Education in the First Place 
Dr. Arun Gandhi, noted peace and human rights activist and president of the Gandhi Worldwide Education Institute ('GWEI') has accepted an invitation introduced by Catalyst House, to provide keynote address from the Brazilian City of Salvador Bahia (Salvador da Bahia) at the City's annual Education in the First Place Forum, it was announced today by Emilia Queiroga Barros its Executive Director.  Dr. Gandhi's keynote opening entitled: 'Education, a Legacy of Love will be given on June 26, 2012 at the Teatro Castro Alves complex.
Arun Gandhi, the fifth grandson of Indian leader Mohandas K. Gandhi, aka Mahatma Gandhi, is an advocate for nonviolence and has been a Washington Post columnist, has worked for 30 years as a journalist for The Times of India, and is the author of several books, including "A Patch of White" (1949) and Legacy of Love (2002). In 2011 Dr. Gandhi provided the keynote address to a gathering of 30,000 attendees at Dali Lama's birthday event in Washington DC.
WOMAN/SMALL BUSINESS AUCTION WINNER AMID
TELECOM GIANTS MEETING WITH PRESIDENT CLINTON
WASHINGTON, March 27, 1995 /PRNewswire/ — In an industry known for huge conglomerates and on the heels of "the mother of all auctions" that raised $7.7 billion for the U.S. treasury, an unlikely auction winner was among those invited to meet today with President Clinton.
"I feel like Lynnea in the Land of the Giants," said Ms. Bylund. "And after all, it's only fair that at least one woman wins in the `mother' of all auctions," she said.
Earlier this month, the FCC concluded an unprecedented four-month auction of "A" and "B" block PCS spectrum. PCS is a new generation of low cost wireless voice, data, and video devices providing for anytime- anywhere, personal and business communications. Telecommunications industry watchers have called PCS licenses the "telephone franchises of the 21st century."
Several blocks of spectrum licenses, set aside for small businesses and women and minority owned business, remain to be auctioned.
Ms. Bylund, a resident of the Los Angeles area, also heads up two national trade organizations that principally represent small business concerns in emerging wireless technologies — United States Interactive and Microwave Television Association (USIMTA), established in 1990, and United States Independent Personal Communications Association (USIPCA), established in 1991. The two organizations represent more than 4,000 members, including system owners/operators, small business license applicants, wireless entrepreneurs, equipment manufacturers, law firms and consultants.
10 – 10 – 10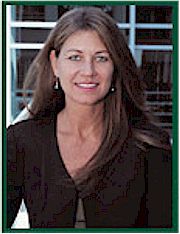 Lynnea Bylund is currently serving as President, Director of Gandhi Worldwide Education Institute, the author of Health IS Wealth! , Gandhi Legacy Tour of India 'The Book', and Seeds of Light, Planting Seeds of Love. She has three decades of experience in administration, marketing and business development in the start-up, telecommunications, and information processing industries nationally and internationally. She served as a nationally recognized spokeswoman for the emerging wireless, alternative video, and information delivery industries and has appeared on CNN, PBS, NBC, as well as in numerous trade and national publications including Wall Street Journal, Barons, Radio Communications Report, Wireless Week, America's Network and Private Cable Magazine. She is the founder of two small business-based wireless trade associations and has lobbied on Capitol Hill and at the FCC where she has spoken out strongly against the cable TV monopoly, illegal spectrum warehousing and ill-conceived congressional schemes to auction our nation's precious airwaves to the highest bidder.  Adrian Cronauer, real life character portrayed by Robin Williams in the movie Good Morning Vietnam served as Lynnea's general counsel and lobby partner on Capitol Hill. Click here to see USIMTA's Legislative History
Ms. Bylund is a founder and former CEO of a Washington DC telecommunications consulting and management company with holdings in several operating and near operating wireless communications systems and companies. In 1995 Lynnea became the first female in the world to be awarded a Broadband PCS operating permit – she was one of only 18 winners, along with Sprint, AT&T, Pacific Bell, etc. in the biggest cash auction in world history, raising a whopping $7.7 billion. Her company was awarded licenses to operate wireless systems in Kauai-Niihau Hawaii, Western, and American Samoa – South Seas Satellite Communications Corporation and Proteus, Inc. NuaNuaTV.
Lynnea is key founding team member who spearheads the successful effort to launch the first cable TV network in the South Pacific islands. We brought CNN International+ first to the island.  In 1995, our company partnered with American Samoa Community College "ASCC" to file for ITFS licenses which allowed the college to offer for-credit courses to ASCC enrolled students. Subsequent development phase was transmissions of the colleges programming to private residences and other locations in the community in order to provide adult education and training. Through the use of ITFS frequencies, ASCC offered courses that had been unavailable in the region for budgetary reasons. Through our partnership ASCC accomplished this without significant additional expense to the school. 
In early 2010 Lynnea accepted an invitation from Dr. Arun Gandhi, grandson of the Mahatma, M.K. Gandhi, to join the Board of Gandhi Worldwide Education Institute. Lynnea served as the Managing Director of Gandhi Legacy Tour founded by Arun Gandhi 2012-2019.  Read more