Our visit with Mae Stella De Oxossi | Salvador, Brazil
10-Year Anniversary Brazil Gandhi Tour
June 24, 2012 – July 2, 2012  – Bahia, Brazil | Sao Paulo, Brazil
During our visit to Salvador Bahia June 2012, Arun and I went to the Municipal School of Eugenia Anna Santos, in Sao Gonçalo. This organization works on the grounds of Ile Axe Opo Afunja, led by Mother Stella Oxossi. The Minister of Education and Culture of Salvador, John Carlos Bacelar arranged a meeting and tour at the school which is in the center of the community and property of Mae Stella De Oxossi's home. 
Upon arrival we were greeted with drumming, and smiles as it began to lightly rain.  The property had the look and feeling of an Ashram school in India.
Accompanied by the Municipal Secretary of Education, John Carlos Bacelar, we were introduced to Candomblé and the history of the property led by Mother Stella Oxossi.  
It was explained to us that Brazil honors all forms of religious worship.  In Bahia more than 50% of the population's roots are from Africa.  The largest African-Portuguese community lives in Salvador, the 3rd largest city of Brazil.  The old African ingenious religious practices are still carried out there till this day.
We are introduced to the work, history and lineage of Mother Stella de Oxossi.  The current Mae Stella de Oxossi,   June 29, 1964, was named  Kolaba.  Beloved daughter of your mother-de-santo, little by little was learning the great mysteries and secrets of candomble.
In March 19, 1976, Mae Stella de Oxossi was chosen to be the fifth iyalorixá do Ilê Axé Opó Afonjá, as stated in the book of minutes of the religious Council's own yard.  "I'm not here to be nice to anyone, I know that many of us have already made their choice, but I'm here to fulfill the determination of Shango, and warn all the sons and daughters, Obás and" Ogãsand all linked to this Axe, that willingness to Xango is law, is sacred, and their choice, on whoever falls, must be respected by all and respected, and his daughter who is chosen by the Axe should not get carried away by the heart, and, Yes, act with justice and wisdom, promoting the Union of all and above all have strong pulse to keep the hierarchy, doa who hurt".
In 1981, Mother Stella visited temples and houses of the orishas in Oshogbo in Nigeria.  She was congratulated by the people and was received by all at once.  There was full understanding and all were moved. Despite language barriers, bonds were made, acknowledged and honored.  Salvador deep roots of Yoruba culture are prevalent.
The first public pronouncement of Mother Stella was in II World Conference of Orisha Tradition and culture, July 23, 1983, in Salvador, when released original ideas about the syncretism. She also participated in the III World Conference of Tradition and culture, Orishas, 1986 in New York, USA.
In 1987, Mother Stella joined the delegation organized by Pierre Verger for the commemoration of the Brazilian week in the Republic of Benin in Africa. Her presence was highlighted and it was received with honors from religious leaders.
After covering the history, we then began the tour of the school – This city school operates within the Shrine of Candomble Ile Axe Opo Afonja.  The school portion of the tour impresses, demonstrating an example of "Being the change they wish to see in the world" thru their dedicated commitment of inclusion of the Yoruba language in its teaching curriculum to preserve the origin of its African roots.  The school is involved in various projects for the advancement of Education.  The Minister of Education of Salvador vision is to give an educational opportunity to everyone, based in respect for cultural differences.
Arun Gandhi stated, "I am very impressed with the work of this school because it seeks to value a culture, not forgetting that we are all human beings and therefore one nation, one people."
Lice Ana Mendes, director of the Municipal School of Eugenia Anna Santos, stated "Here, students rely on the traditional disciplines; we include Yoruba in different contexts. In the school rooms, for example, some expressions are found in Yoruba inspiring an appreciation of their roots." This organization serves approximately 300 students, age ranges from preschool thru 5th grade.
As we tour her school facilities, the history, the class rooms, the body of the children's work, we are inspired by this value based education combined with the academic curriculum.  Arun continues to praise Mae Stella's staff for the good work they are doing.
The media followed us on the tour and asked to interview Arun upon completion of the tour of the facilities.  They wanted to know what he thought about Brazil, Bahia, and the school facilities.   They wanted to talk about questions regarding his time with his grandfather, his thoughts about Salvador, Brazil and Mae Stella's work.
After the tour of the history, school, and Arun's interview, we tasted the tradition Bahian food prepared for us before we made our way to Mae Stella's home which resides on the property.
Meeting with Mae Stella – We begin to make our way to Mae Stella's home, we enter and walk up the stairs where she is sitting waiting for us.  They seat me by one side and Appaji on  the other side, the Minister directly in front of her, JD our translator standing behind Appa.  There is a crowd of people, followers, packing the stairway and filling the room to listen to the dialogue.   The Minister of Education and Culture begins by expressing his deep and profound appreciation for all the good work Mother Stella is doing. 
To become a Mae you are chosen as a saint who is recognized in childhood, this is a gift, not something earned.  The religious practice comes from Africa, the practice of Orisa Yoruba, popularly called Ketu.  Mae Stella conveyed that she is responsible for the direct education of the daughters of the saint "Mother of Santo."  The school focuses on guiding the children and building the strength of character.  Arun praised her for the good work she is doing and that he is impressed with the school curriculum and her stance in fighting against religious intolerance.  Mae Stella is considered the leading religious leader for the African-Portuguese (Bahian).
There was a sweet moment where Mae Stella said the difference between her people and Gandhi's people are that they like to eat and Gandhi advocates fasting.  She said if I was to practice fasting I would die.  Arun Gandhi ("Appa") immediately tells her as he points to his waistline that she should be able to tell that he does not do too much fasting, we all shared a laugh.
She then gifted Arun and me with a symbol of her gratitude.  She gave a beautiful cross and a little book to each of us.  She asked us to rapidly flip thru the pages, open, read and she would give an interpretation.  I opened to the page No One Man has ALL the answers!   She asks me, "Value."  I agreed it was a valuable message and expressed my gratitude.
Her personal message to Appaji:  Arun Gandhi who requires full Blessing for the world through his work and his life.  Her gift includes a message to use both: Owner of our head, lover of silver secrets that emerge from salty oceans, the mother of the children fish helps us to walk and cares for our souls with Indrani and loftiness of ami who knows everything. Iyemonja and the Great Mae Odo Iya.
As she brought the gifts out and started the gifting process the light rain turned into torrential rains.
We came to the end of our visit with Mae Stella, the rain let up and we made our way out of her home.  I was handed an umbrella for Appa and I, we made our way to our car and back to the hotel for a meeting with the leader of the Sons of Gandhi. (June 24, 2012 – July 2, 2012)
Brazil 2012 Press Release
Mahatma Gandhi's grandson visited Salvador Bahia and Sao Paolo Brazil
Brazil Tour Blog Entries 
https://www.catalysthouse.net/2012/06/
https://www.catalysthouse.net/2012/07/ 
https://www.catalysthouse.net/2013/06/
Brazil Slide Shows
Sao Miguel Paulista Slide Show  
Teodoro Sampaio Bairro Santa Cruz Slide Show
---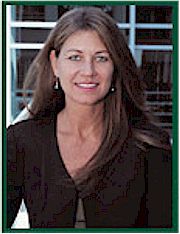 Lynnea Bylund is managing director of Gandhi Legacy Tours, Director of Gandhi Worldwide Education Institute, founder of Catalyst House and has nearly three decades of experience in administration, marketing and business development. She was a nationally recognized spokeswoman for the emerging alternative video and information delivery industries. She has a degree in holistic health-nutrition from the legendary and controversial health educator and activist Dr. Kurt Donsbach, she is the founder of two not-for-profit small business-based wireless trade associations and has lobbied on Capitol Hill and at the FCC where she has spoken out strongly against the cable TV monopoly, illegal spectrum warehousing and ill-conceived congressional schemes to auction our nation's precious airwaves to the highest bidder.
Ms. Bylund is a founder and former CEO of a Washington DC telecommunications consulting and management company with holdings in several operating and developmental wireless communications systems and companies. In 1995 Lynnea became the first female in the world to be awarded a Broadband PCS operating permit – she was one of only 18 winners, along with Sprint, AT&T, and Verizon in the biggest cash auction in world history, raising a whopping $7.7 billion. Lynnea also spear-headed the successful effort to launch the first cable TV network in the South Pacific islands.
… > Follow Lynnea on:  LynneaBylund – Twitter – LinkedIn – FaceBook – Pinterest & YouTube