Arun Gandhi's Message of Peace in U.S.
Preaching the message of peace and nonviolence at the recent Peace Conference in Palm Spring, California, Mahatma Gandhi's grandson Arun Gandhi said, "Over the years we have been feeding the wrong wolf in us, and so we have seen this escalation of violence." The conference was hosted by Rotary International at the Palm Springs Convention Center on November 13th.
"Experts say 80 percent of violence we experience stems from anger," Gandhi said, and "If you want to learn nonviolence and practice nonviolence, learn how to understand your anger and control it. Anger is like electricity. It's just as powerful and just as useful, but only if we use it intelligently."
Talking of the conference, Denise Wadsworth of Rotary International stated, "The goal is to give opportunities for people of many cultures to come together in a beautiful setting to promote peace and understanding."
"None of us can do everything but all of us can do something. So go do good," Wadsworth said. "It's a slow process," but Wadsworth says that's alright.
At a press conference the day before Dr. Gandhi spoke about the importance of raising children in a nonviolent world and teaching them to put others before themselves. "Nonviolence is not a jacket that you can put on and off at will; it is something that you have to live and make a part of your life," Arun said.
Arun Gandhi has made it his life's work to educate people about his grandfather's teachings. Several times a year, he speaks to civic and corporate groups at forums and attends peace conferences around the world.
——————————————–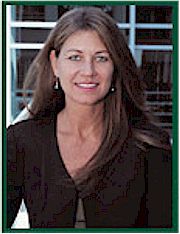 Lynnea Bylund is a director ofGandhi Worldwide Education Institute, founder of Catalyst House and has nearly three decades of experience in administration, marketing and business development. She was a nationally recognized spokeswoman for the emerging alternative video and information delivery industries. She has a degree in holistic health-nutrition from the legendary and controversial health educator and activist Dr. Kurt Donsbach, she is the founder of two not-for-profit small business-based wireless trade associations and has lobbied on Capitol Hill and at the FCC where she has spoken out strongly against the cable TV monopoly, illegal spectrum warehousing and ill-conceived congressional schemes to auction our nation's precious airwaves to the highest bidder.
Ms. Bylund is a founder and former CEO of a Washington DC telecommunications consulting and management company with holdings in several operating and developmental wireless communications systems and companies. In 1995 Lynnea became the first female in the world to be awarded a Broadband PCS operating permit – she was one of only 18 winners, along with Sprint, AT&T, and Verizon in the biggest cash auction in world history, raising a whopping $7.7 billion. Lynnea also spear-headed the successful effort to launch the first cable TV network in the South Pacific islands.
… > Follow Lynnea on:  +LynneaBylund – Twitter – LinkedIn – FaceBook – Pinterest & YouTube