US stocks are still going up. Gold is still dillydallying…
Guest post by Bill Bonner / Rogue Economist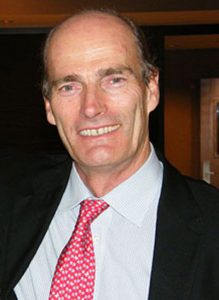 Gold is waiting to see what happens. Japan and the US are pumping up the monetary base – fast. But collectively, their balance sheets actually contracted by $415 billion in the first quarter – led by a $370 billion decline in the ECB's balance sheet.
Result: slightly less paper money in the developed economies… and a slightly lower gold price. Seems logical. Seems sensible.
You see, since the start of the secular bull market in gold, there has been a nearly perfect correlation between the gold price and the rate of balance sheet expansion (aka money printing) at the Fed, the ECB, the Bank of England and the Bank of Japan.
You can see clearly it in this chart courtesy of our friends at the Sprott Group.
According to Sprott, for every extra $1 trillion in collective balance sheet expansion by these central banks, gold has risen $210 per ounce.
Gold is the world's alternative money. It and bitcoins. New supply of paper money is expanding rapidly. New supplies of gold and bitcoins are much more stable.
But many mainstream pundits are sure the end of the secular bull market in gold is at hand.
Who knows? Maybe they're right.
But it seems more likely that when the Japanese get their presses running hot, the price of gold will resume its upward climb.
In 2004 we wrote a series of articles in the Las Vegas Tribune questioning whether the world's central banks were cooking their books regarding the amount of gold they held and why.* Much of our story told of the efforts of GATA, Gold Anti-Trust Action Committee, to expose the resultant gold-price manipulation that was occurring at the highest levels of the financial food chain.
*See: Where's the Gold? and A Conspiracy of Gold
Now the Gold Anti-Trust Action Committee and its secretary/treasurer figure heavily in a new edition of the television program "Brad Meltzer's Decoded," which examines the question of whether the U.S. government really still has any gold in the vault at Fort Knox, Kentucky. The program, to be broadcast on the History Channel, stresses the secrecy and unaccountability of the government in regard to anything related to gold.  Enjoy it here now!
——————————————–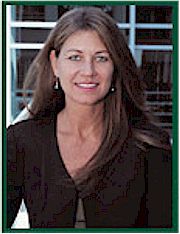 Lynnea Bylund is a director of Gandhi Worldwide Education Institute, founder of Catalyst House and has nearly three decades of experience in administration, marketing and business development. She was a nationally recognized spokeswoman for the emerging alternative video and information delivery industries. She has a degree in holistic health-nutrition from the legendary and controversial health educator and activist Dr. Kurt Donsbach, she is the founder of two not-for-profit small business-based wireless trade associations and has lobbied on Capitol Hill and at the FCC where she has spoken out strongly against the cable TV monopoly, illegal spectrum warehousing and ill-conceived congressional schemes to auction our nation's precious airwaves to the highest bidder.
Ms. Bylund is a founder and former CEO of a Washington DC telecommunications consulting and management company with holdings in several operating and developmental wireless communications systems and companies. In 1995 Lynnea became the first female in the world to be awarded a Broadband PCS operating permit – she was one of only 18 winners, along with Sprint, AT&T, and Verizon in the biggest cash auction in world history, raising a whopping $7.7 billion. Lynnea also spear-headed the successful effort to launch the first cable TV network in the South Pacific islands.
… > Follow Lynnea on:  +LynneaBylund – Twitter – LinkedIn – FaceBook – Pinterest & YouTube
by Lynnea Bylund 2004-2005
————-
THE ECONOMY
White House Small Business Agenda
HEALTH