US stocks are still going up. Gold is still dillydallying…
Guest post by Bill Bonner / Rogue Economist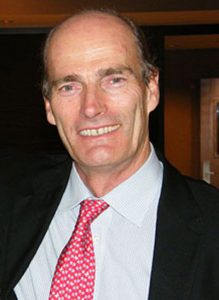 Gold is waiting to see what happens. Japan and the US are pumping up the monetary base – fast. But collectively, their balance sheets actually contracted by $415 billion in the first quarter – led by a $370 billion decline in the ECB's balance sheet.
Result: slightly less paper money in the developed economies… and a slightly lower gold price. Seems logical. Seems sensible.
You see, since the start of the secular bull market in gold, there has been a nearly perfect correlation between the gold price and the rate of balance sheet expansion (aka money printing) at the Fed, the ECB, the Bank of England and the Bank of Japan.
You can see clearly it in this chart courtesy of our friends at the Sprott Group.
According to Sprott, for every extra $1 trillion in collective balance sheet expansion by these central banks, gold has risen $210 per ounce.
Gold is the world's alternative money. It and bitcoins. New supply of paper money is expanding rapidly. New supplies of gold and bitcoins are much more stable.
But many mainstream pundits are sure the end of the secular bull market in gold is at hand.
Who knows? Maybe they're right.
But it seems more likely that when the Japanese get their presses running hot, the price of gold will resume its upward climb.