Business owners often ask us what they should they be doing for social media their company. In our "expert" (LOL) opinion, this question cannot be glossed over, let alone without doing bonafide research. That being said, asking is the first step and so we will answer it with the help of social media expert Nicole Fletcher (follow her).
Here is Nicole's quick list of what your company MUST first be doing to get into the swing of things – (source: Jacob Tyler)
1. Create a Facebook fan page and Twitter account and use them. Keep them updated with fresh, relevant content and bring in your personal network for growth. Ask your community what they want to hear about and then provide them with that information. Talk to them, respond to them and do it in a timely manner…not just today, but tomorrow and the next day and the day after that. Make time for these tools – you'll be glad you did.
At Catalyst House, we are beginning to embrace social media as a powerful marketing and branding tool – and, we've yet to think of one business that couldn't benefit from some sort of social media component in their marketing and advertising mix.
However, there are still skeptics. One of the most common questions that we get from them is, "do you think it's a fad?"
Watch this short exciting video – it paints a powerful picture of the rapid growth and pervasiveness of social media. The video is a stealth promo of last year's best seller Socionomics by Eric Qualman and it is must reading for any serious business owner… but at least watch the 4-minute video, guaranteed to expand your horizons.
We believe that it's here to stay…at least until the next paradigm shift occurs.  It's completely changing the way businesses engage with their customers and is not slowing down.
And stay tuned as we research and share ways for small business owners to catch this new wave of business potential!
Viva La Revolución!  www.lynneabylund.com  @LynneaBylund 
——————————————–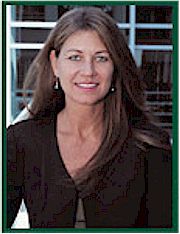 Lynnea Bylund is a Director of Gandhi Worldwide Education Institute, founder of Catalyst House and has nearly three decades of experience in administration, marketing and business development. She was a nationally recognized spokeswoman for the emerging alternative video and information delivery industries. She has a degree in holistic health-nutrition from the legendary and controversial health educator and activist Dr. Kurt Donsbach, she is the founder of two not-for-profit small business-based wireless trade associations and has lobbied on Capitol Hill and at the FCC where she has spoken out strongly against the cable TV monopoly, illegal spectrum warehousing and ill-conceived congressional schemes to auction our nation's precious airwaves to the highest bidder.
Ms. Bylund is a founder and former CEO of a Washington DC telecommunications consulting and management company with holdings in several operating and developmental wireless communications systems and companies. In 1995 Lynnea became the first female in the world to be awarded a Broadband PCS operating permit – she was one of only 18 winners, along with Sprint, AT&T, and Verizon in the biggest cash auction in world history, raising a whopping $7.7 billion. Lynnea also spear-headed the successful effort to launch the first cable TV network in the South Pacific islands.
… > Follow Lynnea on:  +LynneaBylund – Twitter – LinkedIn – FaceBook – Pinterest & YouTube