Celebrated bansuri flute master and friend, John Wubbenhorst has blogged a reflective and celebratory tribute to Ravi
Shankar that includes John's selection of 8 Shankar media resources, and his description of how Shankar played a core pivotal role in John's own spiritual and professional path(s).
See also – 'Godfather' of World Music Passes
From John Wubbenhorst's Blog –
I was fortunate that my High School library had one Indian music recording "Ravi Shankar, Live at the Monterey Pop Festival". Listening to that recording became a daily ritual. I was totally entranced by that recording and even today when I hear it, it is totally fresh. It was amazing that Ravi Shankar was even playing at a venue like the Monterey Pop festival. The story goes that it almost did not happen, when Ravi saw the "Who" destroying their instruments and Jimi Hendrix burning his guitar, apparently, Ravi was ready to leave and not be a part of it. Thankfully he stayed and played. There was no way for me to separate the music from a deep spirituality that was also very natural and human. I was amazed at how intense and relaxed at the same time the musicians were. And it was obvious that the music was improvised, but at the same time I could feel there was some deep structure going on. I had always admired how deep and profound Western classical music was, but somehow the freedom of improvisation had been lost from that music, and in Western jazz, I felt the freedom, but sometimes it lacked the depth of a profound tradition. In Indian music I seemed to find the best and highest of a musical form liquid and flowing , but reflecting a profound and ancient sacredness. Fortunately I lived in Connecticut growing up and was able to see Ravi Shankar live at the age of 15 in New york City, just an hour from my home.
So to me Ravi was a symbol of a deeper way of functioning. I also had started learning meditation with Maharishi Mahesh Yogi, learning Yoga, reading "Autobiography of a Yogi" by Yogananda and basking in the depth of sacred Indian culture. This became an important value for me, because it became clear that Ravi, as talented as he was, did not just "happen", he himself went through a profound process in interaction with a music guru, Allaudhin Khan. So much of our Western culture is in rebellion against any form of authority, and of course this is an understandable reaction to have in relation to many of the sick parts of or industrial/military complex of fear and corporate/bank evils etc….But to often Westerners have thrown out the baby with the bath water and not discriminated to understand the profound value a guru can have. I am deeply thankful to Ravi for instilling in me at a young age,a profound respect for the guru tradition in Indian music and spiritual culture altogether.
……
——————————————–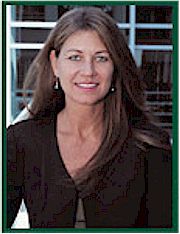 Lynnea Bylund is managing director of Gandhi Legacy Tours, Director of Gandhi Worldwide Education Institute, founder of Catalyst House and has nearly three decades of experience in administration, marketing and business development. She was a nationally recognized spokeswoman for the emerging alternative video and information delivery industries. She has a degree in holistic health-nutrition from the legendary and controversial health educator and activist Dr. Kurt Donsbach, she is the founder of two not-for-profit small business-based wireless trade associations and has lobbied on Capitol Hill and at the FCC where she has spoken out strongly against the cable TV monopoly, illegal spectrum warehousing and ill-conceived congressional schemes to auction our nation's precious airwaves to the highest bidder.
Ms. Bylund is a founder and former CEO of a Washington DC telecommunications consulting and management company with holdings in several operating and developmental wireless communications systems and companies. In 1995 Lynnea became the first female in the world to be awarded a Broadband PCS operating permit – she was one of only 18 winners, along with Sprint, AT&T, and Verizon in the biggest cash auction in world history, raising a whopping $7.7 billion. Lynnea also spear-headed the successful effort to launch the first cable TV network in the South Pacific islands.
… > Follow Lynnea on:  +LynneaBylund – Twitter – LinkedIn – FaceBook – Pinterest & YouTube
World-renowned sitar player Ravi Shankar, the greatest ambassador of Indian music of the millennium has died in San Diego, near his Escondido home of 30 years. He was 92.
Shankar was a recognized master of classical Indian music, an art form with roots that extend back more than 4,000 years. Through his contact with musicians of different cultures, Shankar was the first to introduce Indian music to western, mainstream audiences. Over his eight-decade career, he became a worldwide musical icon, especially through his work with the Beatles, and was labeled the "godfather of world music" by no less than George Harrison.
From Voice of America –
Ravi Shankar was born in India and began his musical career in the 1930s, studying music and dance. At the age of 10, he moved to Paris to join his brother, the leader of a respected Indian dance troupe. He spent the next eight years traveling with the troupe across America, Europe and Asia. During that time, Ravi Shankar heard and met western music stars such as Duke Ellington, Louis Armstrong and Cole Porter. Later, he decided to return to India and embark on a course of intensive study with a sitar master.
……
Shankar played his first U.S. concert in 1956, introducing the western audiences to ragas, a complex Indian musical form often enhanced with drums and other instruments. He explained how each raga has its own personality, whether happy, sad, erotic or devotional. Shankar believed that, to effectively play a raga, a musician must have harmony within himself, follow the musical structure, and join in harmony with others.
"The basis of the system that's known as the raga is the melody forms — hundreds and thousands of them," said Shankar. "They have their own ascending and descending structure. They're pentatonic, hexatonic or using all the seven notes, and different permutations and combinations. But the question of spirituality is something else. It is being trained from the very beginning to be at peace yourself when you perform."