The entire planet shouts in unison, "Happy New Year 2013!" We have navigated successfully into a brand new year. It is the year of realization and power-frequency-paradigm shifting, so it is incredibly essential that we purge our antiquated toxic beliefs, emotions and psych-spiritual and mental patterns and focus on what we truly wish to manifest in this new year beginning.  We are sparks of DA LIGHT but the prior years have dulled our luminosity. Many believe that this year is to be THE year that will change it all. Those of us who are in tune were acutely aware of the pattern-frequency shifts on December 20th, 21st, and 22nd. These 'portal' shifts were a catalyst of major changes in our DNA and consciousness. Our thoughts and emotions have been extraordinarily strong during those 3 days. It was glorious  to know that we now live in an awakened era of consciousness. Now is the time more than ever to dive head first into DA LIGHT!
Wishing you a very happy and awakened year 2013
OM SRI ADI DA!
——————————————–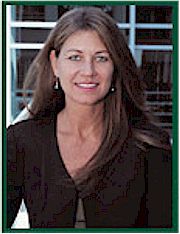 Lynnea Bylund is managing director of Gandhi Legacy Tours, Director of Gandhi Worldwide Education Institute, founder of Catalyst House and has nearly three decades of experience in administration, marketing and business development. She was a nationally recognized spokeswoman for the emerging alternative video and information delivery industries. She has a degree in holistic health-nutrition from the legendary and controversial health educator and activist Dr. Kurt Donsbach, she is the founder of two not-for-profit small business-based wireless trade associations and has lobbied on Capitol Hill and at the FCC where she has spoken out strongly against the cable TV monopoly, illegal spectrum warehousing and ill-conceived congressional schemes to auction our nation's precious airwaves to the highest bidder.
Ms. Bylund is a founder and former CEO of a Washington DC telecommunications consulting and management company with holdings in several operating and developmental wireless communications systems and companies. In 1995 Lynnea became the first female in the world to be awarded a Broadband PCS operating permit – she was one of only 18 winners, along with Sprint, AT&T, and Verizon in the biggest cash auction in world history, raising a whopping $7.7 billion. Lynnea also spear-headed the successful effort to launch the first cable TV network in the South Pacific islands.
… > Follow Lynnea on:  +LynneaBylund – Twitter – LinkedIn – FaceBook – Pinterest & YouTube
Many expert traders claim to know how to predict whether the market will rise or fall at any particualr time. But there are few, if any, who can actually do it consistently better than simply tossing a coin.
For many economists that's easy to explain. Conventional economic theory (ie, Efficient Market Theory) holds that the movement of prices in a perfect market should follow a random walk and should be impossible to predict with an accuracy greater than 50 per cent.
But the efficient market hypothesis no longer holds water because numerous studies have shown that stock market prices are not entirely random and may very well be tied to mass psychology and related factors.  If so there may be a way to gauge the mass consciousness for predictive signs.
Researchers at Indiana University say they've found just such a predictor buried in the seemingly endless chatter that emanates from the Twitterverse. (Study results posted at bottom)