Local Community Radio Act Passes!
With the clock ticking toward the end of this year's Congress, the Senate on Saturday passed a new law which will enable community groups, churches and schools across the country to establish new non-commercial, low-power FM radio stations in their cities and towns.
The Local Community Radio Act, which will allow the FCC to issue possibly thousands of new noncommercial LPFM radio licenses, earned broad, bipartisan support after some ten years of organizing by grassroots media democracy advocates from coast to coast. Backers of the bill included a stupefying range of civil rights groups, religious organizations, musicians, unions and garage-bound radio dreamers around the country.
Source:  Deepmedia.org –
Washington State elected officials played a pivotal role in passing the bill into law; Senator Maria Cantwell championed the bill in the Senate, and House cosponsors included Washington Rep. Jay Inslee.
"This is a huge win for communities across the northwest and across the country who have been pining for more and better local radio, more support for local music and more diversity on the airwaves," said Jonathan Lawson of Reclaim the Media, a Seattle-based media justice organization which has worked alongside many other advocacy groups since 2002 to expand community access to media, including LPFM. "Senator Cantwell deserves our thanks for seeing this through to the end."
The FCC initially created the Low power FM service radio in 2002, as a way to counter the dramatic consolidation of radio ownership which followed the 1996 Telecommunications Act, and the resulting drop in diverse programming and local voices. However, pressure from commercial broadcasters quickly led Congress to impose substantial barriers to LPFM, so that only a relatively small number of stations were able to launch, and mostly in rural areas.
The new law removes most of those barriers, creating the opportunity for many more stations to occupy unused space on the FM dial. LPFM stations are noncommercial, must be operated by a local nonprofit, religious organization or public institution, and are limited to 100 watts.
Northwest groups who have been able to build and launch LPFM stations have demonstrated the tremendous utility and power of low-power radio. In Woodburn, Oregon, KPCN allows immigrant farmworkers to share news, information and music in Spanish and several other Latin American languages. Spokane's Thin Air Radio and Idaho's Radio Free Moscow provide those communities with local public affairs and homegrown music programs—while providing new broadcasters with a place to learn the tools of the trade.
The new law is a landmark achievement for public interest media advocates who have been working on this bill for years. Galvanized by the trailblazing work of the Prometheus Radio Project and the Media Access Project, a host of other groups deserve credit for helping wage the struggle for LPFM: theFuture of Music Coalition, Media Alliance, Reclaim the Media, the Chicago Independent Radio Project, Free Press, United Church of Christ Office of Communication, Inc, U.S. Conference of Catholic Bishops, the Media and Democracy Coalition, the Leadership Conference on Civil and Human Rights, the National Hispanic Media Coalition, the Benton Foundation and many others.
——————————————–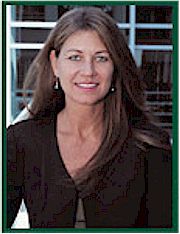 Lynnea Bylund is a Director ofGandhi Worldwide Education Institute, founder of Catalyst House and has nearly three decades of experience in administration, marketing and business development. She was a nationally recognized spokeswoman for the emerging alternative video and information delivery industries. She has a degree in holistic health-nutrition from the legendary and controversial health educator and activist Dr. Kurt Donsbach, she is the founder of two not-for-profit small business-based wireless trade associations and has lobbied on Capitol Hill and at the FCC where she has spoken out strongly against the cable TV monopoly, illegal spectrum warehousing and ill-conceived congressional schemes to auction our nation's precious airwaves to the highest bidder.
Ms. Bylund is a founder and former CEO of a Washington DC telecommunications consulting and management company with holdings in several operating and developmental wireless communications systems and companies. In 1995 Lynnea became the first female in the world to be awarded a Broadband PCS operating permit – she was one of only 17 winners, along with Sprint, AT&T, and Verizon in the biggest cash auction in world history, raising a whopping $8 billion. Lynnea also spear-headed the successful effort to launch the first cable TV network in the South Pacific islands.
… > Follow Lynnea on:  +LynneaBylund – Twitter – LinkedIn – FaceBook – Pinterest & YouTube