Dawn of the Wireless Phone 1901
The dream of anywhere anytime

wireless telephony started over a century ago, as evidenced by newspapers and magazines of a bygone era.
Douglas excerpts a prediction by Professor William Edward Ayrton that appeared in a 1901 magazine calledThe Century. In it, Ayrton said that wireless telegraphy would soon allow people to talk over long distances in a highly targeted manner. The phrasing of the piece is remarkably relevant to the mobile phone as Ayrton describes a person's ability to "call to a friend he knew not where."
More from Paleo-Future.com –
In commenting on Mr. Marconi's paper (read before the Society of Arts in May) Professor Ayrton said that we were gradually coming within thinkable distance of the realization of a prophecy he had ventured to make four years before, of a time when, if a person wanted to call to a friend he knew not where, he would call in a very loud electromagnetic voice, heard by him who had the electromagnetic ear, silent to him who had it not. "Where are you?" he would say. A small reply would come, " I am at the bottom of a coalmine, or crossing the Andes, or in the middle of the Atlantic." Or, perhaps in spite of all the calling, no reply would come, and the person would then know that his friend was dead. Think of what this would mean, of the calling which goes on every day from room to room of a house, and then think of that calling extending from pole to pole, not a noisy babble, but a call audible to him who wants to hear, and absolutely silent to all others. It would be almost like dreamland and ghostland, not the ghostland cultivated by a heated imagination, but a real communication from a distance based on true physical laws.

This is the case for this wonderful handmaiden of modern development at the present moment. So much is absolutely assured; so much more is tentatively ascertained; vastly greater things are predicted for the future. That the fullest success may visit the inventor and his system, that this accompaniment to modern progress may be perfected beyond cavil, and that the whole world may soon come to enjoy the great benefits of this splendid exploit, must be the hope of every well-wisher of the progress and enlightenment of the human race.
From The Century Magazine of November 1901 to April 1902, quoting Engineering Magazine of July, 1901.
More wireless future glimpses from the past –
YOUR OWN WIRELESS TELEPHONE (1910)
1908 WIRELESS PHONE & ILLUSTRATION
——————————————–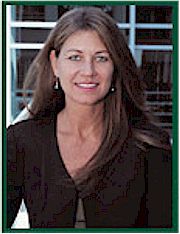 Lynnea Bylund is a Director of Gandhi Worldwide Education Institute, founder of Catalyst House and has nearly three decades of experience in administration, marketing and business development. She was a nationally recognized spokeswoman for the emerging alternative video and information delivery industries. She has a degree in holistic health-nutrition from the legendary and controversial health educator and activist Dr. Kurt Donsbach, she is the founder of two not-for-profit small business-based wireless trade associations and has lobbied on Capitol Hill and at the FCC where she has spoken out strongly against the cable TV monopoly, illegal spectrum warehousing and ill-conceived congressional schemes to auction our nation's precious airwaves to the highest bidder.
Ms. Bylund is a founder and former CEO of a Washington DC telecommunications consulting and management company with holdings in several operating and developmental wireless communications systems and companies. In 1995 Lynnea became the first female in the world to be awarded a Broadband PCS operating permit – she was one of only 17 winners, along with Sprint, AT&T, and Verizon in the biggest cash auction in world history, raising a whopping $8 billion. Lynnea also spear-headed the successful effort to launch the first cable TV network in the South Pacific islands.
… > Follow Lynnea on:  +LynneaBylund – Twitter – LinkedIn – FaceBook – Pinterest & YouTube