Editorial Note: Originally posted to Arun Gandhi's website: Farewell Madiba.  RIP Nelson Mandela, thank you for all you did for humanity. We lost an icon today, our condolences to your family! "It always seems impossible until it's done" – We love you!
Farewell, Madiba
By Arun Gandhi

As the world mourns the death of President Nelson Mandela of South Africa, affectionately known as Madiba, it is important that we don't get too embroiled  in sentiments and, in our grief, make the mistake of consecrating his message with his physical body.  Like the thousands whom we revere as great people, Madiba was not great by birth, but became great through commitment and dedication to moral values.  All of us are endowed with the same measure of commitment and dedication but we tend to use it more for material aggrandizement rather than to enhance our moral and ethical values.
An Indian Government official reportedly said in his condolence message that if the apartheid government had not incarcerated President Mandela for 27 years he would have changed the face of Africa long ago.  Implying that those 27 years were wasted.  Perhaps some of those years were excessive, but there is no escaping the fact that it was the incarceration that gave Madiba the opportunity to do some soul-searching and turned him from a revolutionary to a revered leader. 
Through his life Madiba showed the world that adversity can be good if we use it with understanding.  Many a leader who have gone through the same kind of adversity as President Mandela has come out more bitter and violent than ever because they wallow in self-pity.  Madiba and others like him used adversity to make a positive change in themselves and their thinking.  In a very true sense Madiba became the change he wished to see in the world, to use Gandhi's famous quotation. 
Madiba loved his country more than he loved himself.  He was determined to do what was right and good for the country and not be filled with hate and vengeance against those who oppressed him.  He had a vision for South Africa where all human beings could live in peace and harmony.  It was a vision that has been shared by many leaders of the world, including Gandhi, but it is a vision that has not been realized quite simply because we have chosen the path of materialism rather than moral values.  Gandhi warned us that materialism and morality have an inverse relationship. When one increases the other tends to decrease. In a highly materialistic world there is ample evidence today of declining morality.  In fact the decay is so  overwhelming that it denigrates the very concept of civilization.  Is a civilization measured by its material achievements or by its moral integrity?  If Madiba could change from being a revolutionary to becoming a revered world leader can we not change from being selfish to being selfless in the service of the world?        
Adi Da Samraj, a spiritual master, writer, and artist of international renown, passed away in his hermitage in Fiji, on November 27, 2008 of natural causes. He was 69 years old. He founded an entirely new way of spiritual practice, to which he gave the name "Adidam".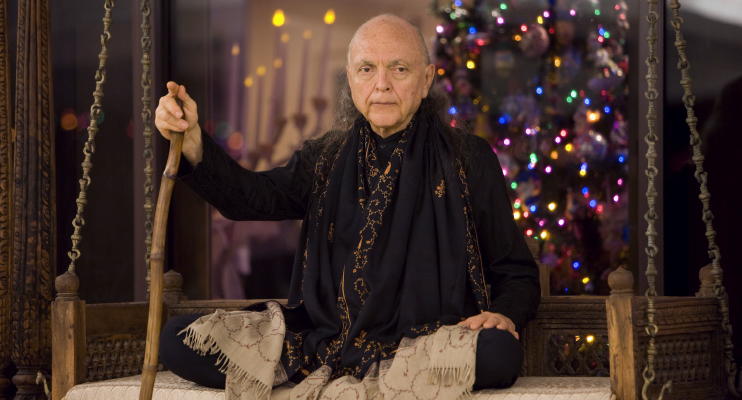 Adi Da was a prolific writer and artist with over sixty published books and hundreds of thousands of works of art. The book that Adi Da designated as his most important work is The Aletheon, which he worked on intensively for the final two years of his earthly incarnation, bringing all of his most essential spiritual and philosophical communications into a final form. He completed his work on The Aletheon on the morning of his passing. 
In the early 1970s, Alan Watts, philosopher and author of numerous books on religion and philosophy, acknowledged Adi Da as "a rare being," adding, "It is obvious, from all sorts of subtle details, that he knows what IT's all about."
In the 1980s, Wittgenstein scholar Henry Leroy Finch wrote: "If there is a man today who is God-illumined, that man is Avatar Adi Da Samraj. There exists nowhere in the world, among Christians, Jews, Muslims, Hindus, Buddhists, or any other groups, anyone who has so much to teach. Avatar Adi Da is a force to be reckoned with, a Pole around which the world can get its bearings." 
From his birth (on Long Island, New York, in 1939), Adi Da manifested unique signs of spiritual illumination. He described his early years as being focused in two fundamental activities. His first focus was to discover the process by which any human being can realize the Truth of "Reality Itself". His second focus was to develop his own ability to communicate the Truth of "Reality Itself"–through verbal means and also through artistic means.
Anuradha Bhosale is a highly cherished hero to thousands of impoverished children and their families. Ms Bhosale is a renowned grassroots women's rights and anti-child labor activist based in Kolhapur, India where more than 35,000 children are involved in daily labor for local industries. A former child-laborer herself at the age of six, she has spent the past 20 years fighting for the prevention of child exploitation, labor, trafficking, and female infanticide.
[note: This interview was first published at www.gandhiforchildren.org]
Owning to her heroism and accomplishments Anuradha has been called the 'Bandit Queen of India's Social Movement', likened to India's legendary 'Bandit Queen', Phoolan Devi who went from ordinary village woman to seasoned bandit of northern India and finally an elected member of Indian Parliament before being gunned down by unknown assassins.
As founder of the WCRC (Women and Child Rights Campaign), Anuradha has educated, trained and empowered thousands of widowed, divorced and deprived women in the rural areas of India to stand up and fight for their rights as allowed by the Indian constitution. 52,000 of them now receive some $714,000 in monthly government pension checks ro which they were previously unaware of being entitled.
On this auspicious day November 3, 1939 the Great Sage Adi DA Samraj was born, the conscious descent of Avataric Light, existing in a Condition of continual Radiance and Joy. And when, as an infant, He acquired the capability of language, He gave a name to this Condition, calling it simply "the 'Bright'". His naming of the "Bright" was the beginning of His Work of Teaching, Truth and Reality.
This year beloved Adi DA's 'Jayanti'  (divine birthday) is especially auspicious  as it synchronizes with the start of the Hindu Diwali and New Year, and a unique solar eclipse as well.
Diwali, which starts the New Year for many, is the largest and the brightest of all Hindu festivals. Known as the festival of LIGHT, it's marked by four days of celebration that literally illuminates India and the world with its brilliance.
Originally published at Gandhi Legacy Tours
How did M.K. Gandhi die and who killed him? These questions have never been adequately answered when looking at the life and biography of Mahatma Gandhi.  
Arun Gandhi's son, Tushar Gandhi, collaborated on the new film, based on his book Let's Kill Gandhi. Tushar Gandhi is available for speaking engagements via Catalyst House.
Who Killed Gandhi? is the definitive documentary film inquiry into a deeply entrenched conspiracy that has remained only a footnote in history.  It reveals an epic battle of clashing religious and political ideologies through interviews with historians, journalists, eyewitnesses and unprecedented access to the families of Mahatma Gandhi, his assassin Nathuram Godse, and the conspiracy that precipitated it.
(Enjoy this short trailer featuring commentary from Gandhi Tour leader 
and great grandson Tushar Gandhi, author of Let's Kill Gandhi!)
Narrated by Canadian star Gordon Pinsent, the investigative documentary Who Killed Gandhi? resurfaces rare archives, including the discovery of the All India Radio broadcast from January 20th 1948, where a gang of assassins is heard interrupting Gandhi's prayer meeting in a botched assassination attempt a mere ten days before the fateful final act.
Unless you were one of the 150+ thousand people living close to the Fukushima disaster who were evacuated in 2011, Japan's nuclear crisis might seem far away.  Remember, though, that radioactive waste spewing from the plant by the ton has been working its way into the Pacific Ocean, and from there, on to the rest of the planet. According to new research from the Centre of Excellence for Climate System Science, the radioactive ocean plume from the original disaster will reach the west coast of the U.S. by early 2014.
And then there's San Onofre
As if Fukushima wasn't enough, electricity generation at SCE San Onofre ceased in January 2012 due to leaks in its steam generator, reportedly "without any release of radioactive isotopes."  More than a year later, rescue centers from Long Beach to San Clemente were overwhelmed with starving sea lion pups, which soon totaled more than 3,000 cases.
Awareness is more fundamental than body, than emotion, than mind.
Most fundamental is not what we are aware of—but that we are always aware.
That constant reality of awareness is what Adi Da Samraj calls "Consciousness Itself".
The TEDx Talks that began on the concept of spreading great ideas, has degenerated to a new priesthood of status quo dogma. "The TED organization doesn't want you to hear the really important, breakthrough advancements in scientific thinking, and to enforce that intellectual ignorance, it has resorted to censoring and suppressing two of the most important scientists our world has ever produced," opines Mike Adams at his NaturalNews blog.
Does TED Talks now have an anonymous board of "scientific advisors" who wield increasing control of the TED Talks from behind a veil of secrecy.
Has TED become just another vehicle of idea suppression?
Perhaps the most prominent victim of TED censorship and idea suppression to date is Graham Hancock, author of the now-censored TED Talk ironically titled, "The War on Consciousness."
As one can see in this talk, the idea that humans "might" have this nebulous underpinning called consciousness was apparently so offensive to the TED Talks high priests that they suppressed and "removed it from circulation."
TED Talks responds:
"Some speakers use the language of science to promote views that are simply incompatible with all reasonable understanding of the world.  Giving them a platform is counterproductive. [So] we've appointed a board of scientific advisers. They are (deliberately) anonymous, for obvious reasons."
Keep in mind that, throughout history, "scientific advisors" once insisted the Earth was flat. "Scientific advisors" claimed inhaling mercury would cure the flu. "Scientific advisors" once thought there were only four vitamins necessary for complete human nutrition, etc.
This is the planet we exist on and in, yet we continually avoid the truth about atomic weapons; we close our minds to their monstrous reality – 100s of 1000s or even millions of innocent civilians incinerated in a sudden flash and many more to die slower.  Nuclear weaponry is a reflection of our nightmare-shadow side.  It must be faced head-on and discharged.  The atomic bomb lies within us all.
According to the Great Sage Adi Da Samraj, " … the explosion of great nuclear bombs merely represents the archetype of anger itself. And it is for this reason that the possibility of a nuclear holocaust, in the extreme moment of the now rising political confrontations, is an irrational—and, therefore, entirely possible, if not inevitable—event."
Never Forget Hiroshima & The "World's Greatest Bomb"
Most Americans 68 years ago on August 6, 1945, got their news from the radio, which transmitted the copy from Truman's statement shortly after the historic first atomic war event.  Immediately after the radio announcements, newspapers' banners proclaimed:
"America's Atom Bomb, World's Greatest, Hits Japs!"
Greg Mitchell at HuffPost notes: "Hiroshima did contain an important military base, used as a staging area for Southeast Asia, where perhaps 25,000 troops might be quartered. But the bomb had been aimed not at the "Army base" but at the very center of a city of 350,000, with the vast majority women and children and elderly males…. Indeed, a U.S. survey of the damage, not released to the press, found that residential areas bore the brunt of the bomb, with less than 10 percent of the city's manufacturing, transportation, and storage facilities damaged."
President Truman's first words on the subject set the narrative:
"Sixteen hours ago an American airplane dropped one bomb on Hiroshima, an important Japanese Army base. That bomb had more power than 20,000 tons of TNT. …The Japanese began the war from the air at Pearl Harbor. They have been repaid many fold….It is an atomic bomb. It is a harnessing of the basic power of the universe."
Takapart.com's Oliver Lee debunks the 3 overriding myths of U.S. justification for such a heinous act of barberism –  Read more
The Buddha said, "Of all relationships, the best is trust."  But recent NSA revelations have demonstrated that we are attempting to build a world of distrust in a mistaken search for security. Let us begin by dismantling that premise.  Where do we start?
On this day, July 23, 2006, World Friend Adi Da declared a decisive moment in human history for the sake of global cooperation, tolerance, and peace. In His book, Not-Two Is Peace, Adi Da Samraj, speaks to our planet's violent human situation with a clarion call for global change in the form of a "Global Cooperative Forum", a unique global institution founded in the inherent truth of prior unity.  
From His essay "723:  The Free Declaration of The Universal Moral, Social, and Political Laws of True and Necessary Civilization" (pp 251 in Not-Two Is Peace):
This Free Declaration is the Seed-Utterance of that new and necessary true and right (and truly globally, totally, and universally cooperative) order.
This moment in human-time—July 23, 2006—is the precise and decisive moment of the uniquely new human necessity for all of humankind.
One and all, consider this Free Declaration of your possibility on Earth.
One and all, Be of this Free Wisdom Blessed and made all right—together and at once.
Something new must emerge ….. A new mode of social contract …. an ego-less mode …… based on cooperation, tolerance and universal participation and accountability.
Peace is not only about encouraging peace between nations and governments but is also about you and me and nonviolence in our homes, communities and schools, hence – "Be the change you wish to see in the world!"
You are invited to participate in the initiation of the Global Cooperative Forum, the universal representative body for all of humanity via global conference on Tuesday July 23rd 2013 @ 6:30PM.
Mahatma Gandhi once observed that, "moral authority is never retained by an attempt to hold onto it." A decline in moral authority and increasing disenchantment is witnessed daily whether with our government or our economy. Once lost it becomes difficult to regain. July 4th, and in light of the recent Orwellian U.S. Government citizen spying revelations, it seems timely to examine examples from our nation's and Gandhi's history.
On July 4th 1934 the Sydney Herald reported that Gandhi's campaign for the emancipation of the untouchable classes, had fomented attacks and assassination attempts on him, and had revealed evidence of powerful growing hostility on the part of Hindus, who particularly resented Gandhi's attempt to secure for the untouchables the right to enter Hindu temples, draw water from wells and wash in pools, all of which had previously been exclusively reserved for the use of orthodox Hindus.*
……..*See Let's Kill Gandhi by Tushar Gandhi
On July 4th, 1776 the colonies which would later become the United States of America issued a Declaration of Independence from the mother country England.  For this small group of independent entities with no means of power to challenge the greatest power on earth it was quite an undertaking as their great strength was derived not through power but moral authority.  
It is often overlooked that within England the colonies enjoyed widespread support as the result of their moral authority. 
The real meaning of July 4th is not fireworks, picnics and barbecues – Its America's Declaration of Independence – the instigating document of our democracy – it gives us the true meaning of a patriot, one who supports our nation's ideals, while not necessarily its government.
Nearly decade ago Michael Jackson performed his most controversial single, "They Don't Care About Us," for music video. The video remains one of the most talked about and socially active pieces Jackson ever composed and performed. 
The video was shot by director Spike Lee in two locations in Brazil, a "favela" or "shanty town" in Rio de Janeiro called Dona Marta and in Salvador da Bahia.
Salvador authorities tried to ban all production over fears the video would damage their image, the area and prospects of staging the 2004 Olympics. Still, the residents of the area were happy to see Jackson, and hoped that their problems would be made visible to a worldwide audience.
At the beginning of the video, a Brazilian woman proclaims "Michael, eles não ligam pra gente" which means "Michael, they don't care about us."
Performing with Jackson is Olodum (pronounced oh-lo-doon), a cultural group based in the Afro-Brazilian community of Salvador da Bahia. It was founded by percussionist, Neguinho do Samba.  Olodum runs an inner-city school for Salvador's underprivileged children in which they teach a full array of academic and arts courses in order to build self-esteem and encourage economic ascension among Salvador's younger generation. 
From Lynnea Bylund's unpublished memoirs June 1998 –  Read more
News reports in December 2005 first revealed that the National Security Agency (NSA) has been intercepting Americans' phone calls and Internet communications. Those news reports, combined with a USA Today story in May 2006 and the statements of several members of Congress, revealed that the NSA is also receiving wholesale copies of American's telephone and other communications records.
All of these surveillance activities are in violation of the privacy safeguards established by Congress and the US Constitution.*
*Source: Electronic Freedom Foundation
A new organization formed to oppose the broad surveillance activities of the NSA's PRISM program is calling on Congress to stop spying on Americans and reveal the full truth. Already the petition circulated by the Stop Watching Us! group has exceeded 485,000 signatures. (read the letter)
"Democracy requires an informed citizenry in order to function properly, and transparency and accountability are essential parts of that. That means knowing what our government is doing to us, in our name." – Bruce Schneier at The Atlantic
"Those who would give up essential Liberty, to purchase a little temporary Safety, deserve neither Liberty nor Safety." – Founding father Benjamin Franklin
"The revelations about the National Security Agency's surveillance apparatus, if true, represent a stunning abuse of our basic rights," the organization's open letter reads. "We demand the U.S. Congress reveal the full extent of the NSA's spying programs."
Cetaceans Granted Unprecedented 'Non-Human Persons' Rights in India
The nation of India has become the first country to officially recognize dolphins and whales as "non-human persons," whose rights to life and liberty "must be respected."  Dolphin sea parks that were being built across the country will instead be shut down.
India's Ministry of Environment and Forests has advised state governments to ban 'dolphinariums' and other commercial entertainment that involves the capture and confinement of cetacean species such as orcas and bottlenose dolphins. In a statement, the government said research had clearly established cetaceans are highly intelligent and sensitive, and that dolphins "should be seen as 'non-human persons' and as such should have their own specific rights."
"A new generation of insect larvae is eating the roots of genetically-engineered corn intended to be resistant to such pests. The failure of Monsanto's genetically-modified corn (GMO Frankencorn) could be the most serious threat ever to a genetically-modified crop in the U.S.," says natural health advocate Dr. Joe Mercola in a recent HuffPost Blog
And the economic impact could be huge. Billions of dollars are at stake, as GMO Frankencorn accounts for 65 percent of all corn grown in the U.S. What's worse is that in addition to the growing dangers of ingesting GMO foods, GMO Frankencorn has been shown conclusively to be bereft of nutritional value in this stunning assessment presented by Lance Devon at Mike Adams' NaturalNews.
Hungary recently destoyed all of its GMO corn fields, and China, itself oft criticised for food health scandals, has recently rejected multiple huge shipments of U.S. GMO Frankencorn despite that country's urgent need for agricultural consumables. 
Incoming search terms:
— – Repost Via: Scott Kafora Gandhi Worldwide
To commemorate Gandhi's first civil resistance 120th anniversary we are happy to make the following exciting announcement…
After three years of intensive research, architectural programming, design, development and budgeting by GWEI and AVANI (see Catalyst House October 22 2012 and January 5 2013) the first two of up to 16 Superadobe earthen-based dome structures take shape on a five acre plot of rural farmland just south of Kolhapur, India.
The Times of India (The largest English language newspaper) featured an article on our work on Saturday, June 1, 2013.
A group of four volunteers specialists in both permaculture and Superadobe construction techniques have spent the past six months educating, training and constructing the new landscape and dome structures.
This video was inspired by a RV Adventure road trip back in 2007.  Sierra's love of traveling, ancient architecture, and nature was the motivating factor in becoming a full time solo RV explorer.  During her adventures on the road she came across many ancient settlements and was fascinated by the agelessness and simplicity of Earthen Architecture. She started researching all types of Natural Building techniques and decided to focus on Earthbag Building and the timeless genius of the Cal-Earth SuperAdobe earthbag method. She  is currently involved in a large dome earthbag project in Canada.
On Wednesday, The US Department of Homeland Security seized a payment processing account belonging to Mt. Gox, the largest international Bitcoin trader over claims the monetary exchange service had falsified financial documents, as reported at Ars Technica.
Bitcoin threatens both the financial elite's monopoly over the economy and the online web of payment systems which have been used as a tool to crack down on free speech on the Internet, Amir Taaki, a bitcoin software developer, told RT.com in this interview.
——————————————–
Lynnea Bylund is managing director of Gandhi Legacy Tours, Director of Gandhi Worldwide Education Institute, founder of Catalyst House and has nearly three decades of experience in administration, marketing and business development. She was a nationally recognized spokeswoman for the emerging alternative video and information delivery industries. She has a degree in holistic health-nutrition from the legendary and controversial health educator and activist Dr. Kurt Donsbach, she is the founder of two not-for-profit small business-based wireless trade associations and has lobbied on Capitol Hill and at the FCC where she has spoken out strongly against the cable TV monopoly, illegal spectrum warehousing and ill-conceived congressional schemes to auction our nation's precious airwaves to the highest bidder.
Ms. Bylund is a founder and former CEO of a Washington DC telecommunications consulting and management company with holdings in several operating and developmental wireless communications systems and companies. In 1995 Lynnea became the first female in the world to be awarded a Broadband PCS operating permit – she was one of only 17 winners, along with Sprint, AT&T, and Verizon in the biggest cash auction in world history, raising a whopping $8 billion. Lynnea also spear-headed the successful effort to launch the first cable TV network in the South Pacific islands.
… > Follow Lynnea on:  +LynneaBylund – Twitter – LinkedIn – FaceBook – Pinterest & YouTube
Our friend and associate, M.K. Gandhi grandson Arun Gandhi, may seem odd as a  runway model, but he recently strutted the runway wearing a kilt and 'Peace Tartan' for charity.
Arun was born in the apartheid South Africa. During his early teen years he lived with his Grandfather in India where he received one-on-one daily instruction from 'Mahatma' Gandhi on understanding violence, its causes and nature and the opposite living philosophy of nonviolence. 
Following in the footsteps of his grandfather, Arun is a true social activist who transverses the planet regularly, lecturing on nonviolence and introduces himself as a "Peace Farmer."  
Arun founded and stewards the Gandhi Worldwide Education Institute, which champions against child labor and poverty and rescues Indian children from human traffickers. (disclosure: I am am honored to be a Board member of that organization)
Source: NY Times India Ink Blog – 
On Monday, Mr. Gandhi donned a World Peace tartan kilt designed by Victor Spence, a Scotsman who has created a line of tartan clothes and accessories to promote world peace at the "From Scotland With Love" fashion show at Stage 48 on the West Side. The annual charity event was started 11 years ago by the actor Sir Sean Connery and the Scottish businessman Geoffrey Scott Carroll to promote Scottish culture in the United States. This year's theme, "The Scottish Lion Meets the Asian Dragon," included a mix of Asian and Scottish clothing from designers around the world. Proceeds will benefit the Wounded Warrior Project, a nonprofit group that helps injured American soldiers when they return home from war in Iraq and Afghanistan.
Mr. Gandhi was joined on the runway by the host of ABC's "Good Morning America," Josh Elliott, and Lt. Colonel Martha McSally, who is the first female fighter pilot in history, among others.
He spoke with India Ink before the show over tea at the Pierre Hotel, just after the fitting of his kilt, about strutting down the catwalk, lessons his famous grandfather taught him and how anyone today can join the movement for nonviolence and world peace.
Google hits the books …
Veteran documentarian Ben Lewis travels the world speaking to futurists like Wired Magazine co-founder Kevin Kelly and scholars such as Harvard University cultural historian Robert Darnton for his mind-bending film Google and the World Brain, a fascinating look at the Google Books Project and its global implications.
From TechCrunch –
"Google And The World Brain" is a new documentary about Google's plan to scan all of the world's books, which triggered an ongoing lawsuit being heard today. The hair-raising film sees Google import millions of copyrighted works, get sued, lose, but almost get a literature monopoly in the process. It's scary, informative, and worth watching if you recognize its biased portrayal of Google as evil.
The film is getting wider release as Google continues to fight the Author's Guild in court today. The organization is demanding $3 billion in damages from Google for scanning and reproducing copyrighted books. Google is asking the court to prevent the group from filing a class-action suit.
Thanks to the biotech industry's relentless quest to control our food, McDonald's, Burger King and even school cafeterias will soon be able to serve up apples that won't turn brown when they're sliced or bitten into.*
*Source: Organic Consumers Association
A new, almost entirely untested genetic modification technology, called RNA interference, or double strand RNA (dsRNA), is responsible for this new food miracle. Scientists warn that this genetic manipulation poses health risks, as the manipulated RNA gets into our digestive systems and bloodstreams. The biotech industry claims otherwise.
Of course, like any non-organic apple, the new GMO Arctic® Apple will be drenched in toxic pesticide residues, untested by the U.S. Food & Drug Association (FDA) and likely unlabeled. And of course these shiny new high-tech apples will be cheap, priced considerably lower than a pesticide-free, nutrient-dense, old-fashioned organic apple that turns a little brown after you slice it up.
When the Biotech Industry Organization gathers next week in Chicago for the 2013 BIO International Convention,BIOTECanada will present its "Gold Leaf Award for Early Stage Agriculture" to Okanagan Specialty Fruits, Inc. (OSF), purveyor of the Arctic® Apple, slated for approval in the U.S. this year. We hate to upset the biotech apple cart, but a pesticide-intensive GMO apple, produced through a risky manipulation of RNA, doesn't deserve a place on our grocery shelves, much less in the agriculture hall of fame.
That said, the Arctic "Frankenapple" is expected to be approved this year by the U.S. Department of Agriculture (USDA), responsible for protecting agriculture from pests and diseases. It does not require approval by the FDA, which is responsible for human food and animal feed.
… YOU are! (we are)
"You must become a person who does not need illusions to live. And if you are going to be a person who does not need illusions to live, you must become capable of eliminating, or releasing, the 'self' contraction and all accumulations. You must become a renunciate — not an ascetic — but a releaser, a true renunciate. Renunciation in the Reality-Way of Adidam is the capability for 'self' release. It is to cease to be an accumulator, or an owner, and (instead) to be a released being in the Real Condition."   –  Adi Da Samraj
CLICK TO READ EBOOK OR DOWNLOAD PDF

US stocks are still going up. Gold is still dillydallying…
Guest post by Bill Bonner / Rogue Economist
Gold is waiting to see what happens. Japan and the US are pumping up the monetary base – fast. But collectively, their balance sheets actually contracted by $415 billion in the first quarter – led by a $370 billion decline in the ECB's balance sheet.
Result: slightly less paper money in the developed economies… and a slightly lower gold price. Seems logical. Seems sensible.
You see, since the start of the secular bull market in gold, there has been a nearly perfect correlation between the gold price and the rate of balance sheet expansion (aka money printing) at the Fed, the ECB, the Bank of England and the Bank of Japan.
You can see clearly it in this chart courtesy of our friends at the Sprott Group.
According to Sprott, for every extra $1 trillion in collective balance sheet expansion by these central banks, gold has risen $210 per ounce.
Gold is the world's alternative money. It and bitcoins. New supply of paper money is expanding rapidly. New supplies of gold and bitcoins are much more stable.
But many mainstream pundits are sure the end of the secular bull market in gold is at hand.
Who knows? Maybe they're right.
But it seems more likely that when the Japanese get their presses running hot, the price of gold will resume its upward climb.
One of the more memorable evenings I once spent was with my sainted friend and author Marilyn Ferguson (happy b-day Ferg!) at the New York condominium of former psychic spy and government remote viewer Ingo Swann.
Ingo Swann was a psychic, artist, and author, best known for his work as a co-creator along with Russell Targ and Harold Puthoff of the discipline of Remote Viewing, specifically the Stargate Project, writing several books on remote viewing and related topics.
Ingo was born September 14th 1933 in Colorado at the small town of Telluride. He attended Westminster College in Utah where he attained his double bachelor's art and biology degrees. After school, Ingo joined the Army where served for 15 years, 3 of which he served in Korea and the other 12 under the U.N Secretariat. During the 12 years under UN, Ingo was also trying to build his solo career in art.
Ingo's active participation in parapsychology research began at age 36, in the year 1969. Until he was 56, Ingo only worked in highly controlled lab environments. He worked alongside other researchers in the PSI investigations field. Ingo was highly involved in lectures pertaining psychic potentials and its faculties but had never demonstrated the abilities he had publicly. Due to his notable participation in numerous experiments and trials, he was included in various writings by renowned authors among them being Martin Elbon who referred to him in his book as "parapsychology's most tensed guinea pig". Some psychic news and media outlets termed Ingo as the "scientific psychic" due to his enormous involvement in the science.
Due to some evident personal potential in psychic abilities while still in his childhood, Ingo grew more and more interested in parapsychological literature as well as occult through participation in mind and psychic development type programs.
Incoming search terms:
Our dear departed friend, Marilyn Ferguson's birthday was today.  For those who haven't heard of her … scratch that, everyone has heard of Marilyn, right?  
Marilyn was an American author, editor and public speaker, best known for her 1980 book The Aquarian Conspiracy and its affiliation with the New Age Movement in popular culture.  (1997 video interview provided by Tom Ross / Kivastone)
A founding member of the Association of Humanistic Psychology, Ferguson published and edited the well-regarded science newsletter Brain/Mind Bulletin from 1975 to 1996. She eventually earned numerous honorary degrees, served on the board of directors of the Institute of Noetic Sciences, and befriended such diverse figures of influence as inventor and theorist Buckminster Fuller, spiritual author Ram Dass, Nobel Prize-winning chemist Ilya Prigogine and billionaire Ted Turner. Ferguson's work also influenced Vice President Al Gore, who participated in her informal network while a senator and later met with her in the White House.
As a professional freelance writer of popular magazine articles in the 60s, including Cosmopolitan and Time, Ferg developed an enduring interest in what came to be known as the "human potential" movement, and particularly the latest research on the potential of the human brain, with its implications for learning, creativity and wellness. This inspired her to write The Brain Revolution: The Frontiers of Mind Research (Taplinger, 1973), a successful and broadly hailed popular summary of these discoveries.
You've decided to get healthy by going on a diet. But before you empty the kitchen and your fridge of all your regular foods and replace them with low-fat alternatives, here's some advice from Kasturi Gandhi, grandaughter of Arun Gandhi. "Plunging headfirst into a diet isn't a good idea, you need to test the waters first."
"What  this means is that you first need to prepare your body and mind before you change your eating habits. Suddenly switching to a liquid-only diet will never work. If you do this, your stomach won't feel satiated and you'll remain hungry," she says.  But gradually including semi-solid foods in your meals will attune your body and appetite for what is to follow. That will also clear the way for the good food and fibre. "They help to detoxify the body of accumulated food residue.  This is why whole fruits are recommended over fruit juices."  So next time there's khichdi (rice and lentils comfort food dish) for dinner, don't cringe. It's a great pre-diet meal.
No cold turkey
Smart dieters know that giving up your favourite foods never help. Deprivation is the worst kind of meal plan, believes consultant nutritionist Niti Desai. "Skipping meals when you're gearing up for a healthy life lowers your metabolic rate. Which means that when you eat, even healthy food will add to those kilos," she says.
So instead of looking longingly at that pack of Lindt, focus on burning up calories. You can still indulge yourself in moderation. Switch from a whole bar of milk chocolate to a few bites of 75-80 per cent dark chocolate. And say cheers to nursing one glass of red wine instead of a couple of pints of beer.
>> Continue reading at Hindu Times
Incoming search terms:
[Editor's note: Stephanie Brown was a participant of this year's tour, which I helped to organize. She has been journaling at her ShutterFly photo blog where she has posted many more images that she and her father Jerry took]
The Gandhi Legacy tour is a J-term course option at Salisbury University in Maryland.  One of our tour members, Anthony, attended as a SU graduate student last year and came back this year to bring his fiancé, Katie.  Half seriously they started talking about getting married at the Sabarmati Ashram.  Arun caught wind of it and started making the preparations including re-writing the vows that his Grandfather once used to be relevant to the times.  Anthony and Katie picked out wedding clothes during a market excursion in Kolhapur and the wedding was planned to take place shortly after we arrived at the ashram.  It was a beautiful, simple ceremony.
Ahmedabad Day 1
Our first train experience was an overnight ride from Mumbai to Ahmedabad.  I thought this might be a good opportunity to get caught up with journaling and photo edits but since we did not board until after 10pm it was lights out after we settled in.  I slept remarkably well in my very hard upper berth and was pretty well rested when we arrived just before 7am.  Read more
Excerpt from Whitey Flagg's ShelterSpace blog
In September I returned to Southern California to begin my long-term apprenticeship at Cal-Earth.
– See also: Amazing SuperAdobe
I learned Super-adobe and many different types of foundations, flooring, plastering, waterproofing, and much more. I have been studying Permaculture for some time but was also able to participate in a PDC course and finally receive my certificate. As a bonus, this course ended with an unexpected visit from Geoff and Nadia Lawton who gave a one day lecture on "Greening the Mojave Desert".
While I was teaching a workshop on how to build an emergency sandbag shelter, we received a visit from Lynnea Bylund of Catalyst House, a strategic alliance  consultancy, and her guest, Tushar Gandhi, great grandson of the Mahatma. Lynnea and Tushar sit on the Board of Gandhi Worldwide Education Institute, a benefactor of the AVANI Organization, which provides child labor rescue and women's advocacy in India. Together, the two organizations are building a residence for children and an educational facility near the town of Kolhapur.
Incoming search terms:
The entire planet shouts in unison, "Happy New Year 2013!" We have navigated successfully into a brand new year. It is the year of realization and power-frequency-paradigm shifting, so it is incredibly essential that we purge our antiquated toxic beliefs, emotions and psych-spiritual and mental patterns and focus on what we truly wish to manifest in this new year beginning.  We are sparks of DA LIGHT but the prior years have dulled our luminosity. Many believe that this year is to be THE year that will change it all. Those of us who are in tune were acutely aware of the pattern-frequency shifts on December 20th, 21st, and 22nd. These 'portal' shifts were a catalyst of major changes in our DNA and consciousness. Our thoughts and emotions have been extraordinarily strong during those 3 days. It was glorious  to know that we now live in an awakened era of consciousness. Now is the time more than ever to dive head first into DA LIGHT!
Wishing you a very happy and awakened year 2013
OM SRI ADI DA!
——————————————–
Lynnea Bylund is managing director of Gandhi Legacy Tours, Director of Gandhi Worldwide Education Institute, founder of Catalyst House and has nearly three decades of experience in administration, marketing and business development. She was a nationally recognized spokeswoman for the emerging alternative video and information delivery industries. She has a degree in holistic health-nutrition from the legendary and controversial health educator and activist Dr. Kurt Donsbach, she is the founder of two not-for-profit small business-based wireless trade associations and has lobbied on Capitol Hill and at the FCC where she has spoken out strongly against the cable TV monopoly, illegal spectrum warehousing and ill-conceived congressional schemes to auction our nation's precious airwaves to the highest bidder.
Ms. Bylund is a founder and former CEO of a Washington DC telecommunications consulting and management company with holdings in several operating and developmental wireless communications systems and companies. In 1995 Lynnea became the first female in the world to be awarded a Broadband PCS operating permit – she was one of only 17 winners, along with Sprint, AT&T, and Verizon in the biggest cash auction in world history, raising a whopping $8 billion. Lynnea also spear-headed the successful effort to launch the first cable TV network in the South Pacific islands.
… > Follow Lynnea on:  +LynneaBylund – Twitter – LinkedIn – FaceBook – Pinterest & YouTube
Incoming search terms:
Celebrated bansuri flute master and friend, John Wubbenhorst has blogged a reflective and celebratory tribute to Ravi
Shankar that includes John's selection of 8 Shankar media resources, and his description of how Shankar played a core pivotal role in John's own spiritual and professional path(s).
See also – 'Godfather' of World Music Passes
From John Wubbenhorst's Blog –
I was fortunate that my High School library had one Indian music recording "Ravi Shankar, Live at the Monterey Pop Festival". Listening to that recording became a daily ritual. I was totally entranced by that recording and even today when I hear it, it is totally fresh. It was amazing that Ravi Shankar was even playing at a venue like the monterey Pop festival. The story goes that it almost did not happen, when Ravi saw the "Who" destroying their instruments and Jimi Hendrix burning his guitar, apparently, Ravi was ready to leave and not be a part of it. Thankfully he stayed and played. There was no way for me to separate the music from a deep spirituality that was also very natural and human. I was amazed at how intense and relaxed at the same time the musicians were. And it was obvious that the music was improvised, but at the same time I could feel there was some deep structure going on. I had always admired how deep and profound Western classical music was, but somehow the freedom of improvisation had been lost from that music, and in Western jazz, I felt the freedom, but sometimes it lacked the depth of a profound tradition. In Indian music I seemed to find the best and highest of a musical form liquid and flowing , but reflecting a profound and ancient sacredness. Fortunately I lived in Connecticut growing up and was able to see Ravi Shankar live at the age of 15 in New york City, just an hour from my home.
So to me Ravi was a symbol of a deeper way of functioning. I also had started learning meditation with Maharishi Mahesh Yogi, learning Yoga, reading "Autobiography of a Yogi" by Yogananda and basking in the depth of sacred Indian culture. This became an important value for me, because it became clear that Ravi, as talented as he was, did not just "happen", he himself went through a profound process in interaction with a music guru, Allaudhin Khan. So much of our Western culture is in rebellion against any form of authority, and of course this is an understandable reaction to have in relation to many of the sick parts of or industrial/military complex of fear and corporate/bank evils etc….But to often Westerners have thrown out the baby with the bath water and not discriminated to understand the profound value a guru can have. I am deeply thankful to Ravi for instilling in me at a young age,a profound respect for the guru tradition in Indian music and spiritual culture altogether.
……
——————————————–
Lynnea Bylund is managing director of Gandhi Legacy Tours, Director of Gandhi Worldwide Education Institute, founder of Catalyst House and has nearly three decades of experience in administration, marketing and business development. She was a nationally recognized spokeswoman for the emerging alternative video and information delivery industries. She has a degree in holistic health-nutrition from the legendary and controversial health educator and activist Dr. Kurt Donsbach, she is the founder of two not-for-profit small business-based wireless trade associations and has lobbied on Capitol Hill and at the FCC where she has spoken out strongly against the cable TV monopoly, illegal spectrum warehousing and ill-conceived congressional schemes to auction our nation's precious airwaves to the highest bidder.
Ms. Bylund is a founder and former CEO of a Washington DC telecommunications consulting and management company with holdings in several operating and developmental wireless communications systems and companies. In 1995 Lynnea became the first female in the world to be awarded a Broadband PCS operating permit – she was one of only 17 winners, along with Sprint, AT&T, and Verizon in the biggest cash auction in world history, raising a whopping $8 billion. Lynnea also spear-headed the successful effort to launch the first cable TV network in the South Pacific islands.
… > Follow Lynnea on:  +LynneaBylund – Twitter – LinkedIn – FaceBook – Pinterest & YouTube
World-renowned sitar player Ravi Shankar, the greatest ambassador of Indian music of the millenium  has died in San Diego, near his Escondido home of 30 years. He was 92.
Shankar was a recognized master of classical Indian music, an art form with roots that extend back more than 4,000 years. Through his contact with musicians of different cultures, Shankar was the first to introduce Indian music to western, mainstream audiences. Over his eight-decade career, he became a worldwide musical icon, especially through his work with the Beatles, and was labeled the "godfather of world music" by no less than George Harrison.
From Voice of America –
Ravi Shankar was born in India and began his musical career in the 1930s, studying music and dance. At the age of 10, he moved to Paris to join his brother, the leader of a respected Indian dance troupe. He spent the next eight years traveling with the troupe across America, Europe and Asia. During that time, Ravi Shankar heard and met western music stars such as Duke Ellington, Louis Armstrong and Cole Porter. Later, he decided to return to India and embark on a course of intensive study with a sitar master.
……
Shankar played his first U.S. concert in 1956, introducing the western audiences to ragas, a complex Indian musical form often enhanced with drums and other instruments. He explained how each raga has its own personality, whether happy, sad, erotic or devotional. Shankar believed that, to effectively play a raga, a musician must have harmony within himself, follow the musical structure, and join in harmony with others.
"The basis of the system that's known as the raga is the melody forms — hundreds and thousands of them," said Shankar. "They have their own ascending and descending structure. They're pentatonic, hexatonic or using all the seven notes, and different permutations and combinations. But the question of spirituality is something else. It is being trained from the very beginning to be at peace yourself when you perform."